UK CAFE, Cooperative Extension and Social Work partner to support youth mental health through summer camps
UK CAFE, Cooperative Extension and Social Work partner to support youth mental health through summer camps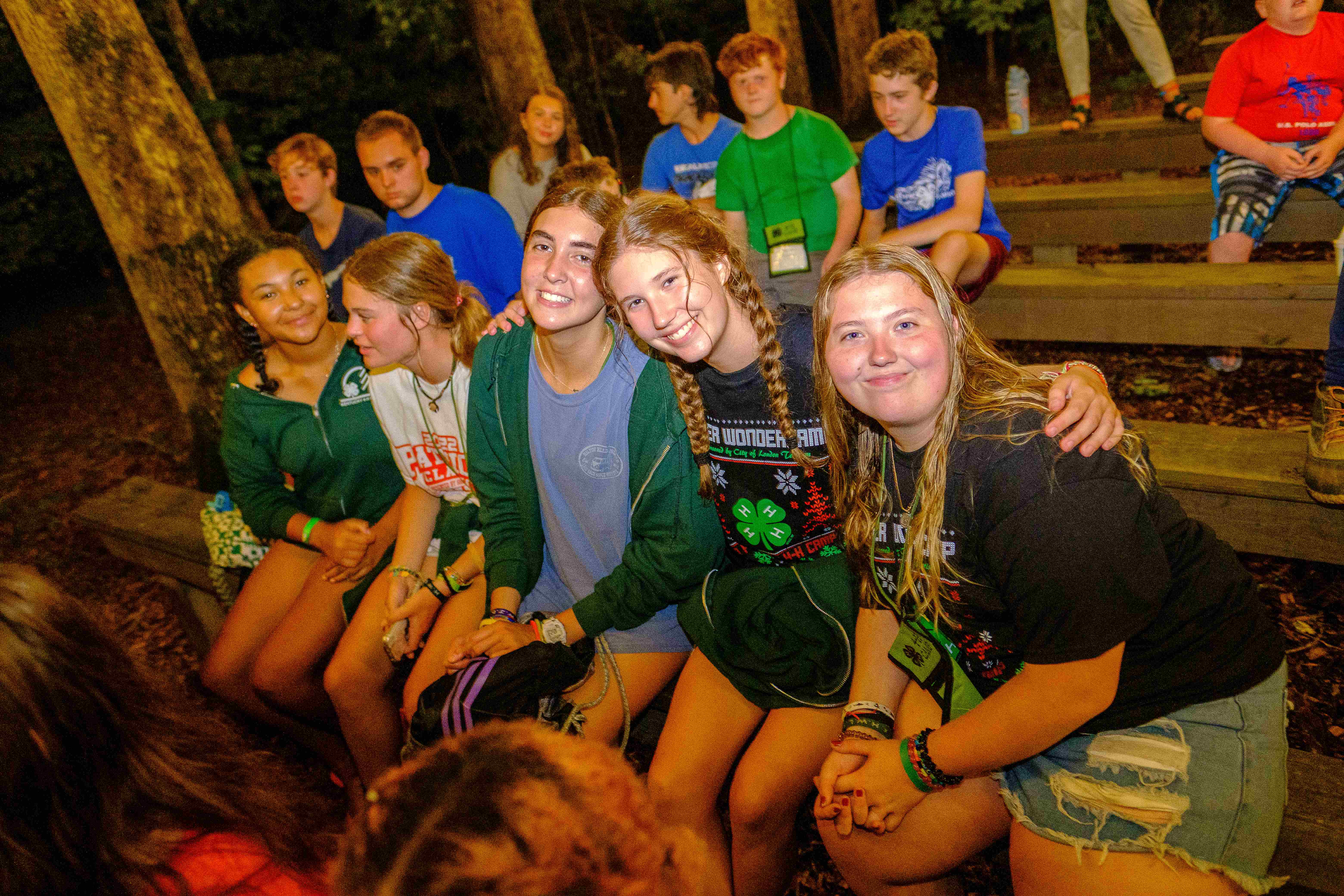 Lexington, Ky.—
A new collaborative initiative at the University of Kentucky is working to better support children and teens struggling with mental health challenges with the help of 4-H summer camps, which provide positive experiences for children and teens by building social skills and creating supportive networks. 
Poor mental health among young people is a severe and growing problem across the U.S.   
In fact, according to a 2019 study from the Centers for Disease Control and Prevention, more than 36% of adolescents experienced persistent sadness or hopelessness, and more than 15% experienced a major depressive episode.   
To better support the well-being of young people, the College of Social Work has partnered with the College of Agriculture, Food and Environment and UK Cooperative Extension Service to launch the 4-H Camp Behavioral Health Fellow Program.  
The initiative works to hire and train qualified behavioral health specialists — ultimately increasing the capacity to address mental health issues of campers.  
"We are grateful for this new partnership in the spirit of collaboration through the UK Engage program," Nancy Cox, dean of CAFE, said. "The College of Social work is indispensable to our 4-H program."  
The 4-H Camp Behavioral Health Fellow Program focuses on camp preparedness, educational outreach and engagement, real-time incident response and service connection and communication.   
Fellows will be tasked with educating camp counselors on the signs of and strategies surrounding mental and behavioral health issues, as well as be available to respond to incidents that occur during camp. They will also work with young people, their caregivers and camp personnel to coordinate services prior to and after attending camp experiences. 
Fellows enrolled in the graduate program in the College of Social Work will participate in a variety of practice-oriented activities, including multi-modal training, field practicum and educational continuum. This training will also include behavioral and mental health field rotations, camp-based simulation exercises and 4-H research experiences.    
"This innovative program will go a long way in bolstering behavioral and mental health supports to young people, caregivers and communities across the Commonwealth," Jay Miller, dean of the College of Social Work, said. "What's more, this approach embodies the principles set forth by Provost DiPaola's Quality Enhancement Plan, Transdisciplinary Educational approaches to advance Kentucky."     
The first cohort of 4-H Camp Behavioral Health Fellows will begin the field portion of the program this summer.  
---
4 H Youth
Extension