UK community and leadership development professor receives national award
UK community and leadership development professor receives national award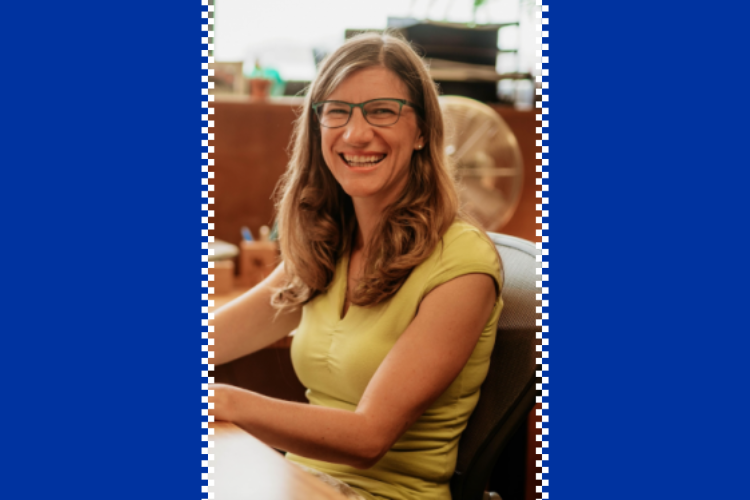 LEXINGTON, Ky.—
Nicole Breazeale, associate extension professor for the University of Kentucky's College of Agriculture, Food and Environment, didn't expect to receive the Community Development Society's 2022 Outstanding Community Development Educator Award, let alone accept the award on a Zoom call all the way from Madagascar, but she did both this July.  
To be eligible for this honor, a CDS member must be nominated by a colleague, use education practices "to advance the field of community development" and showcase the ability to "create an effective educational environment using novel teaching methods." 
In presenting the award, Michael Dougherty, CDS awards co-chair and extension professor at West Virginia University, said Breazeale meets these criteria both in and out of the formal classroom setting.  
In her courses, Breazeale helps students develop plans for community projects and encourages them to experience a community that they may not be familiar with. Through her research and extension work, Breazeale reaches an entirely new audience of learners in extension professionals and community partners.  
Much of Breazeale's work focuses on strengthening equitable food systems, and she has played a significant role in developing the Diversity, Equity and Inclusion Certificate program for extension agents. Her efforts related to equity and inclusion are also what brought her to Madagascar to serve with Pivot, a Madagascar-based organization working to strengthen public healthcare systems in the country. 
She also believes in the power of storytelling as a tool for community development and as a teaching method. Her work aims to foster community engagement through techniques such as story circles, leadership storytelling and ripple effects mapping, an evaluation tool which tracks the "ripple effects" or impact of community development projects. She uses these methods in her classroom, teaches them through agent in-services and leads workshops on these with community groups. 
 Breazeale accepted the CDS award during the organization's virtual annual meeting where she shared a story about her first in-person CDS conference in 2015. 
"This is really a special group of professionals," Breazeale said. "That's one of the many reasons that I appreciate and value this award."  
Breazeale attributed her success to the community of mentors, colleagues, extension agents, community partners and students that she has worked with over the years.  
"Most of all, I wanted to say thank you to my many community partners and students for teaching me as much, if not more than, I have taught them," Breazeale said. "I am encouraged by their courage, their spirit and their never-ending quest to make the world a better place." 
Since joining UK in 2019, Breazeale has been recognized for her teaching and extension work as a 2020 recipient of the UK Teachers Who Made A Difference award, the 2021 Southern Regional winner for the National Association for Community Development and Extension Professionals Creative Excellence award and the 2021 runner-up for the National Association for Community Development Extension Professionals Creative Excellence award. She was recently selected through a competitive process to participate in the third cohort of UK's Teaching Innovation Institute. 
Prior to coming to UK, Breazeale was an associate professor of sociology at Western Kentucky University. A native of Lexington, Breazeale earned her bachelor's degree in education and political science from Swarthmore College, her master's degree in rural sociology from UK and a Ph.D. in community and environmental sociology from the University of Wisconsin-Madison. 
Breazeale will continue teaching the introductory and senior capstone seminar courses in the Department of Community & Leadership Development this upcoming year, as well as continuing her research and extension work.
---
Awards
Community Development
Extension