UK Equine Farm and Facilities Expo June 3 in Nicholasville
UK Equine Farm and Facilities Expo June 3 in Nicholasville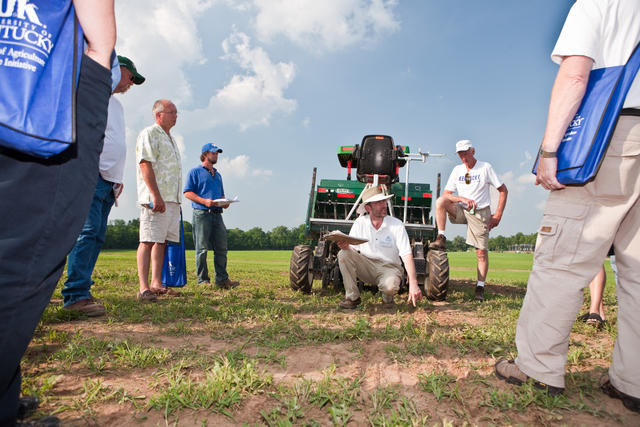 The University of Kentucky Ag Equine Programs will host the 6th Annual Equine Farm and Facilities Expo from 4 to 8 p.m. EDT Tuesday, June 3 at the Kentucky Equine Humane Center in Nicholasville, Ky. The event is free and open to the public and a meal will be provided.
"The expo is a great opportunity for any equine owner on any size farm to learn some of the latest information from all of the various equine industry companies and UK specialists," said Nick Carter,Fayette County agriculture and natural resources extension agent.
UK specialists will provide hands-on instruction and lead informal demonstrations on parasite control, equine digestion, fencing options and sampling techniques for soil fertility and hay quality. Other highlights include weed control, vaccination protocol, nutrition, pasture management and farm safety.
"The expo will provide equine enthusiasts the chance to learn practical information that can be used on their own farms," said Ray Smith, professor and forage extension specialist within the UK College of Agriculture, Food and Environment. "It's a great way to learn about multiple topics in a single day."
The Kentucky Equine Humane Center, 1713 Catnip Hill Road, provides treatment and shelter for unwanted equines, regardless of breed. Directions to the center are available at http://www.kyehc.org/Map_Directions.html.  
---
Equine
Events