UK Forestry webinar series brims with information
UK Forestry webinar series brims with information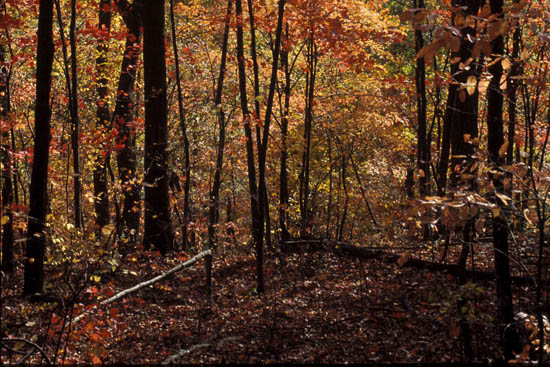 LEXINGTON, Ky.—
University of Kentucky Cooperative Extension Service will offer a forestry webinar series on select Tuesdays from Oct. 7 through Nov. 11. The series is designed for woodland owners, farmers and others interested in woodland, timber and wildlife topics.
"The Forestry Fall Webinar series is an excellent and convenient opportunity for busy woodland owners and those with an interest in forestry to get a significant amount of information in a relatively short time, without having to drive great distances to attend," said Billy Thomas, UK extension forester and one of the coordinators of the series.
UK forestry extension will broadcast the five-part series to county extension offices from 7 to 8 p.m. ET, with agents serving as local hosts. The technology allows participants at each site to ask questions of the experts on the UK campus. The webinars will also be available for clients to view online at home, although the organizers encourage participants to attend a group presentation if their county extension office hosts one. Kentucky Master Loggers can also receive one continuing education credit  for each of the webinars they attend at a hosting county extension office.
Series topics include:
·       Help for You and Your Woodlands, Oct. 7—There is extensive help available to woodland owners in managing their woodlands. Thomas will lead a session covering the top 20 agencies, organizations and programs available to assist woodland owners. To join the session online, visit http://connect.uky.edu/woodland_help/.
·       Woodland Certification, Oct. 14—Christopher Reeves, certification forester with Kentucky Division of Forestry, will lead a session about how forest certification is an important tool that benefits woodland owners. Benefits include increased markets and price premiums for timber, increased technical assistance and global recognition of good stewardship. To join the webinar live online, visit http://connect.uky.edu/woodland_certification/.
·       Black Bears in Kentucky, Oct. 21—John Cox, wildlife assistant professor in the UK Department of Forestry, will provide information about the state's black bear population, as well as research going on with the species. The webinar will also address some of the best practices for dealing with human and bear interactions. To join live online, go to http://connect.uky.edu/black_bears/.
·       What's Killing Our Trees and What We Can and Can't Do, Oct. 28—Invasive insect pests, such as the emerald ash borer and the hemlock woolly adelgid, are attacking and killing Kentucky's trees. They are not, however, the only insects that pose a threat. Jeff Stringer, UK forestry professor in hardwood silviculture and forest operations, will lead a session addressing current and looming insect threats, including techniques to make woodlands as resilient as possible. To join live online, visit http://connect.uky.edu/whats_killing_our_trees/.
·       Winter Tree Identification, Nov. 11— Kentucky has more than 100 native tree species. Being able to identify them, even in the dead of winter, is an important skill for successfully managing woodlands. It can also make time spent outdoors more enjoyable. Doug McLaren, UK extension forester, will teach participants how to use tree characteristics in the process of grouping and eventually identifying individual trees. This session is designed for all age groups.To join live online, go to http://connect.uky.edu/winter_tree_id/.
Those who have attended the Kentucky Woodland Owners Short Courses or other forestry educational programs also will find valuable information in the webinar series. The webinar will give them an opportunity to ask questions they may have after reflecting on what they learned in the other programs.
Interested participants may register for webinars through participating county extension offices. More information is available online at http://www2.ca.uky.edu/forestryextension/webinars.php or by contacting a local county extension office or Thomas at 859-257-9153 or billy.thomas@uky.edu.
---
Crops
Entomology
Environment
Events
Extension
Forestry
Sustainability