UK fumigation workshop to cover grain storage issues
UK fumigation workshop to cover grain storage issues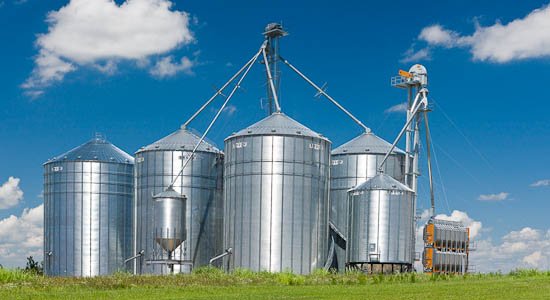 PRINCETON, Ky.—
In recent years, Kentucky grain farmers have increased their on-farm grain storage capacity. However, grain in storage bins has its own unique set of disease and insect problems that are very different from crops in the field. To help producers operate their storage structures more effectively, the University of Kentucky grain science working group will host a fumigation workshop Tuesday, May 13 at the UK Research and Education Center in Princeton.
The workshop will begin at 1:30 p.m. CDT, following the UK Wheat Field Day held at the same location. Each event will have its own registration and offer continuing education units for pesticide applicators unique to their program.
UK specialists in the College of Agriculture, Food and Environment and professional fumigators will cover grain storage issues including insects, diseases, all aspects of fumigation and new technologies and alternatives. Specialists will also discuss general safety protocols for navigating grain bins and how to safely handle and apply fumigants.
Attendees should come prepared to ask questions, as the workshop will be a free-form discussion led by the presenters. Equipment and supplies will be displayed, and participants will visit a newly constructed, large, on-farm grain storage facility in Wallonia.
Preregistration is requested for the free event to help organizers plan. To preregister, contact Kay Cotton at 270-365-7541, ext. 0 or email kcotton@uky.edu.
Event organizers have applied for continuing education units for pesticide applicators in categories 1b, 10, 12 and 14.
---
Crops
Entomology
Extension