UK hosting annual Equine Career and Opportunity Fair virtually
UK hosting annual Equine Career and Opportunity Fair virtually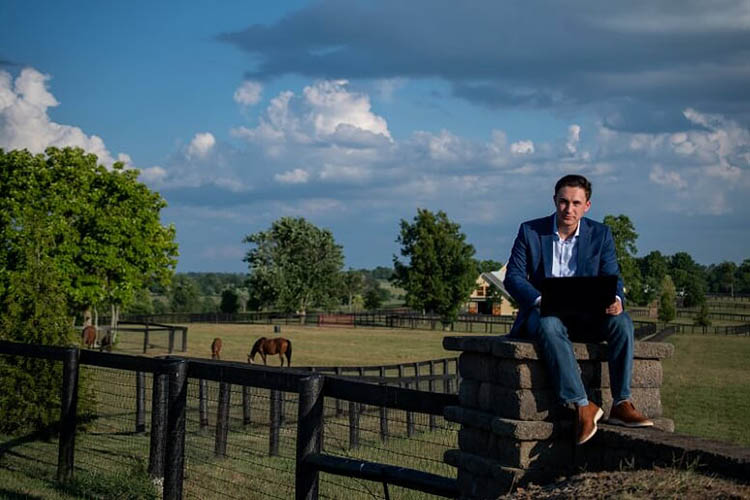 LEXINGTON, Ky., – University of Kentucky Ag Equine Programs will host a virtual Equine Career and Opportunity Fair Oct. 1 from 4-7 p.m. EDT on Handshake. The annual event is open and free to all college students. Registration is available to organizations wishing to match job, internship or volunteer opportunities with interested equine students.
"While this year's Career and Opportunity Fair will be virtual, we know we have employers, students and alums that need to connect and provide employment opportunities," said Savannah Robin, internship coordinator in the UK College of Agriculture, Food and Environment. "Even though we can't host this event in person, we are doing all that we can do to help students and alums network and become exposed to the diverse opportunities within the equine industry. Additionally, it gives employers outside of Kentucky the opportunity to share their information, which we are excited about."
According to Robin, opportunities featured will include volunteering, job shadowing, internships, externships, part-time jobs and full-time positions.
Participants can join 30-minute group sessions or 10-minute one-on-one sessions with prospective employers. Students can attend one or multiple sessions. Session times and availability will be updated once participating employers have registered.
"The Equine Career and Opportunity Fair is an annual resource for employers, students and others seeking positions in equine-affiliated industries and organizations," said James MacLeod, UKAg Equine Programs' director. "Online technologies will undoubtedly continue to be used past the pandemic and this year's fair may well be a prototype for future conferences that merge in-person and online components." 
Those interested in attending should make sure they have a Handshake account. Employer registration is live at https://app.joinhandshake.com/career_fairs/15383/employer_preview. Student and alumni registration can be found at https://app.joinhandshake.com/career_fairs/15383/student_preview.
For questions about the event or help with registration, please contact Robin at savannah.robin@uky.edu.
---
Equine
Events