UK Landscape Architecture, CEDIK receive National Endowment for the Arts grant
UK Landscape Architecture, CEDIK receive National Endowment for the Arts grant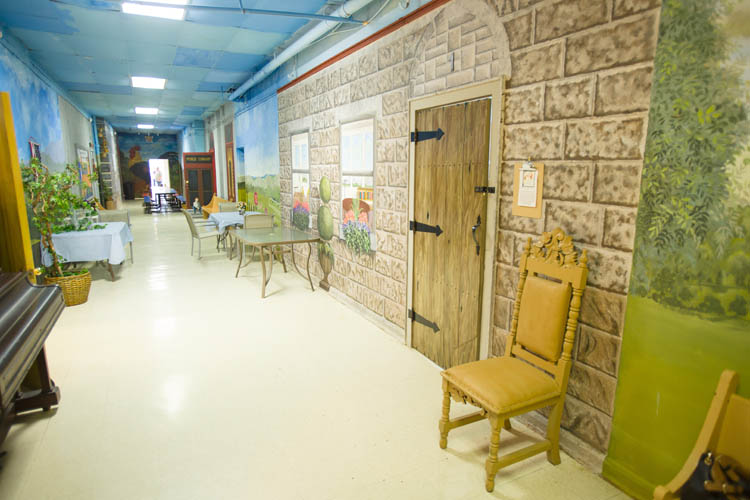 LEXINGTON, Ky., —The University of Kentucky Department of Landscape Architecture and the Community and Economic Development Initiative of Kentucky, both part of the College of Agriculture, Food and Environment, have received a $50,000 grant from the National Endowment for the Arts.
Jayoung Koo, associate extension professor in landscape architecture and faculty partner with CEDIK, will lead the project "To Support Integration of Creative Placemaking into Cooperative Extension Programming: a Knowledge Building Project." The project is designed to enhance the Cooperative Extension Service's capacity to support community investments that strengthen livability through creative placemaking.
Creative placemaking is a term coined by the NEA that refers to integrating arts and culture into community revitalization work to make communities more livable and to add vibrancy to their quality of life, which in turn, can create a distinct sense of place and spur the growth of local economies.
Melissa Bond, extension specialist and arts extension program leader, will co-lead the project. The project team will partner with the National Association of Community Development Extension Professionals to expand Kentucky's extension arts and placemaking programming practices across the country.
"The goal of our project is to develop a comprehensive Creative Placemaking toolkit built upon experiences and data from Kentucky Fine Arts Extension programming and UK Landscape Architecture community design projects," Koo said. "Ultimately, the toolkit is intended for Cooperative Extension personnel nationwide to use or integrate regardless of program area expertise."
The National Endowment for the Arts announced 57 awards totaling $4.1 million supporting projects across the nation through its Our Town program.
"These awards made to organizations across the United States are a testament to the artistic richness and diversity in our country," NEA Chairperson Mary Anne Carter said in the association's announcement of the grants. "Organizations such as the University of Kentucky Department of Landscape Architecture and CEDIK are giving people in their community the opportunity to learn, create and be inspired."
---
Community Development
Extension
Fine Arts