UK offers short course on woodland care and management
UK offers short course on woodland care and management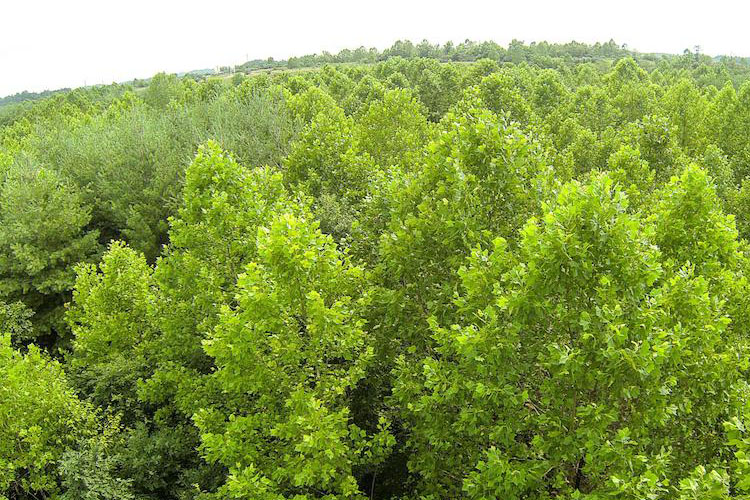 LEXINGTON, Ky.—
Woodland owners who are wondering how to get the most from their property can benefit from attending one of three University of Kentucky Cooperative Extension Service short courses tailored to their region.
"Folks aren't always aware of all the resources that are available to help them achieve their objectives," said Billy Thomas, UK extension forester in the College of Agriculture, Food and Environment. "The Woodland Owners Short Course connects landowners with professionals to help achieve owners' particular management goals, whether that's recreation, timber harvesting or wildlife management."
About 48 percent of the land in Kentucky is woodlands, whether it be large forest tracts or small woods surrounding a house. Well-managed forests are rife with possibilities, including extra income, recreational opportunities and a beneficial environment for wildlife. The 2018 Woodland Owners Short Course will cover those areas of interest for both novice and experienced landowners.
The one-day course is offered once in each of the three geographical regions of the state. Local planning committees have developed the regional programs with local needs in mind, so each region's course will vary slightly from the others.
Participants can choose from two concurrent tracks, green for woodland owners just getting started and gold for those already actively managing their woodlands. Past attendees of the short course will also find valuable information by returning to the program through the gold track.
Depending on the track and the region, sessions will cover such topics as tree identification, timber harvesting, sales and trespass issues, woodland management practices, rural and urban wildlife habitat management, invasive species, native warm-season grasses and pollinators, white oak and bourbon opportunities, financial assistance programs and estate planning.
Each short course begins at 9 a.m. local time, with on-site registration at 8:30 a.m., and concludes around 4:30 p.m. Lunch is included. Due to limited space, organizers strongly encourage preregistration.
In the central region, the course is scheduled for July 28 at the Shelby County Cooperative Extension office, 1117 Frankfort Road, Shelbyville. There will be a field site visit to Portia and Jerry Brown's farm. Register by July 20.
The west region course is Aug. 4 at the Marshall County Extension office, 1933 Mayfield Highway, Benton, with a field visit to the Rick Mohler farm. Deadline for registration is July 27.
In the east region, the Aug. 18 course will take place at the Morgan County Cooperative Extension office, 1002 Prestonsburg St., West Liberty. The Greg Lewis farm will be the site for the field visit. Registration deadline is Aug. 10.
For a detailed listing of course topics at each location and to register, visit the short course website at http://forestry.ca.uky.edu/wosc. Registration is also available by phoning 859-257-7597. When preregistering, sessions are $20 for individuals and $30 for couples. The day of the program, sessions are $30 for individuals and $40 for couples.
The 2018 Woodland Owners Short Course is a partnership between the Kentucky Cooperative Extension Service, UK Department of Forestry in the College of Agriculture, Food and Environment, Kentucky Division of Forestry, Kentucky Department of Fish and Wildlife Resources, Kentucky State University, Kentucky Tree Farm Committee, Kentucky Woodland Owners Association, National Woodland Owners Association, U.S. Department of Agriculture's Natural Resources Conservation Service, Kentucky Forest Industries Association, the Kentucky Chapter of the Association of Consulting Foresters of America Inc., Merrick Printing, Marshall, Morgan and Shelby County Cooperative Extension offices.
---
Events
Extension
Forestry