UK spring fencing schools coming in April
UK spring fencing schools coming in April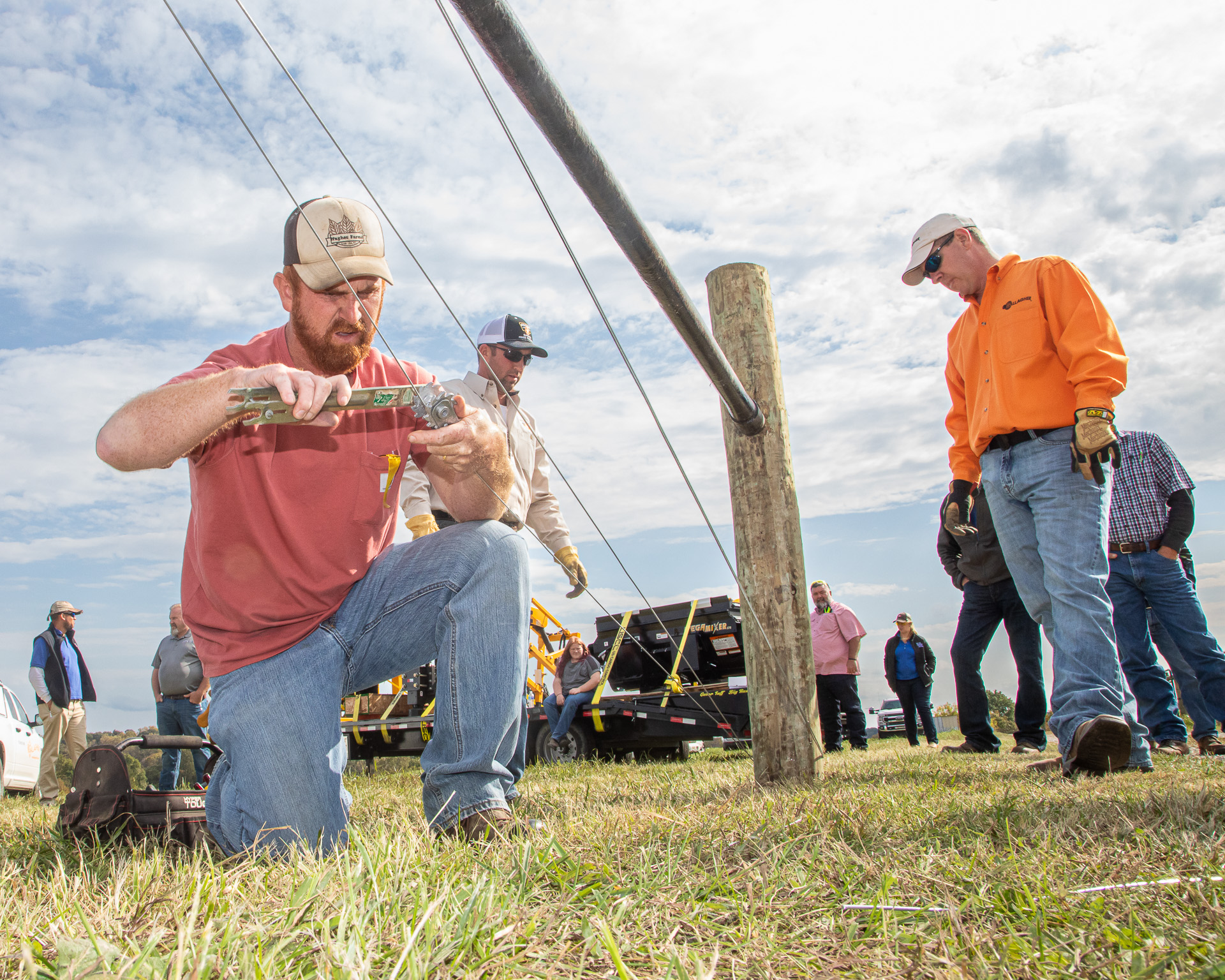 LEXINGTON, Ky., —
Good fences mark clear boundaries, keep livestock contained and create a clean aesthetic. Farmers who build and maintain a good fence add value to their farm and protect their assets. The University of Kentucky is hosting two spring fencing schools to give farmers the most up-to-date information on fencing techniques and construction.
"This year, we will focus on how to construct both fixed-knot woven wire and smooth, electrified high-tensile fencing," said Chris Teutsch, forage extension specialist for the UK College of Agriculture, Food and Environment. "We plan to emphasize properly constructing H-braces, which are key components of all fencing systems."
The 2023 spring schools are April 11 at the Allen County Extension office in Scottsville and April 13 in Richmond at the SMK Agricultural Venue, 401 Brookstown Road. The schools will run from 7:30 a.m. to 4:30 p.m. local time.
Teutsch started these one-day events in 2018 to help producers improve infrastructure for better forage and livestock management. 
"There are a lot of fences in rural areas of Kentucky. A lot of those have structural issues that make them less effective at containing livestock," Teutsch said. "Our goal is to help farmers learn the basics of building a strong, durable fence that will last a couple of decades or more. If they choose to hire someone else to build fences, we want them to know what a well-constructed fence looks like."
UK specialists and fencing industry experts will use a mixture of classroom instruction and hands-on demonstrations. Each school is limited to 30 participants, and the cost is $35 per person. This cost covers lunch, a fencing notebook and safety gear. Participants should bring leather gloves for the hands-on portion of the school. Register for the Scottsville school online at https://www.eventbrite.com/e/2023-kentucky-fencing-school-scottsville-tickets-539765853197, and the Richmond school at https://www.eventbrite.com/e/2023-kentucky-fencing-school-richmond-tickets-539771680627. The registration deadline for each location is two weeks prior to the school.
---
Extension