UK turns food waste into useable material
UK turns food waste into useable material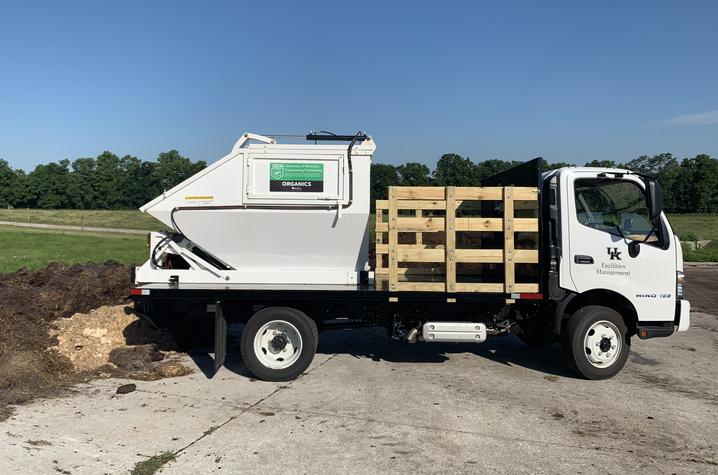 LEXINGTON, Ky., - The University of Kentucky took another important step toward its sustainability goals with the launch of a food waste composting program. This new initiative is a partnership between UK Dining, UK Recycling, and the College of Agriculture, Food and Environment that grew out of several years of planning and preparation.The effort will reduce the amount of material going into the landfill and produce an organic, nutrient-rich soil amendment for use on campus farms and landscaping. The program will be piloted at Champions Kitchen through the summer and expanded to include Fresh Food Company at the start of the fall semester. Other dining locations may be added at later dates.
"With the university's increased focus on sustainability, it just makes sense to try composting as a pilot project," said Steve Higgins, the director of Animal and Environmental Compliance for the College of Agriculture, Food and Environment. "We are able to leverage existing facilities and equipment and our composting expertise to divert valuable, nutrient rich food waste from the landfill and return it to the land as a soil amendment. This initial project will allow us to gather data to plan for the future of the university's food waste composting program."
Read the entire article here.
---
Biosystems Ag Engineering
Environment
Sustainability