UK Wheat Field Day is May 9
UK Wheat Field Day is May 9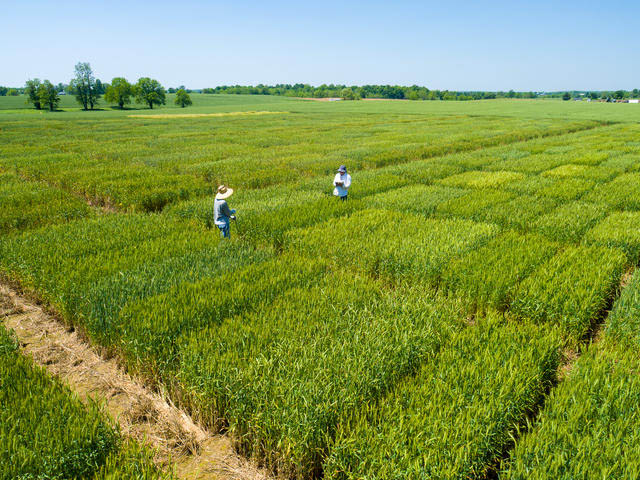 PRINCETON, Ky.—
The University of Kentucky Wheat Science Group will host its annual field day Tuesday, May 9 at the UK Research and Education Center farm in Princeton. Registration begins at 8 a.m. CDT. The tour starts at 8:45 a.m.
Specialists with the UK College of Agriculture, Food and Environment hold the annual meeting to help producers learn about the latest research and trends in wheat production.
Topics on the agenda include management decisions following a severe spring freeze, drone use in wheat production, disease management, spring aphid populations, diagnosing herbicide injury, variety trial walkthrough and a soil Q&A.
Attendees can receive three hours in continuing education units for Certified Crop Advisers. These include one hour each for nutrient management, crop management and pest management. Pesticide applicators can receive one general and one specific hours in categories 1A, 10 and 12.
The Kentucky Small Grain Growers Association will provide a free lunch to attendees immediately following the field day.
The UK Research and Education Center Farm is located at 1205 Hopkinsville St. in Princeton. If using a GPS device, use the address of 1134 Hopkinsville St., Princeton, KY 42445.
---
Crops
Events
Extension