UK Wildcat Pulling Team places third at international competition
UK Wildcat Pulling Team places third at international competition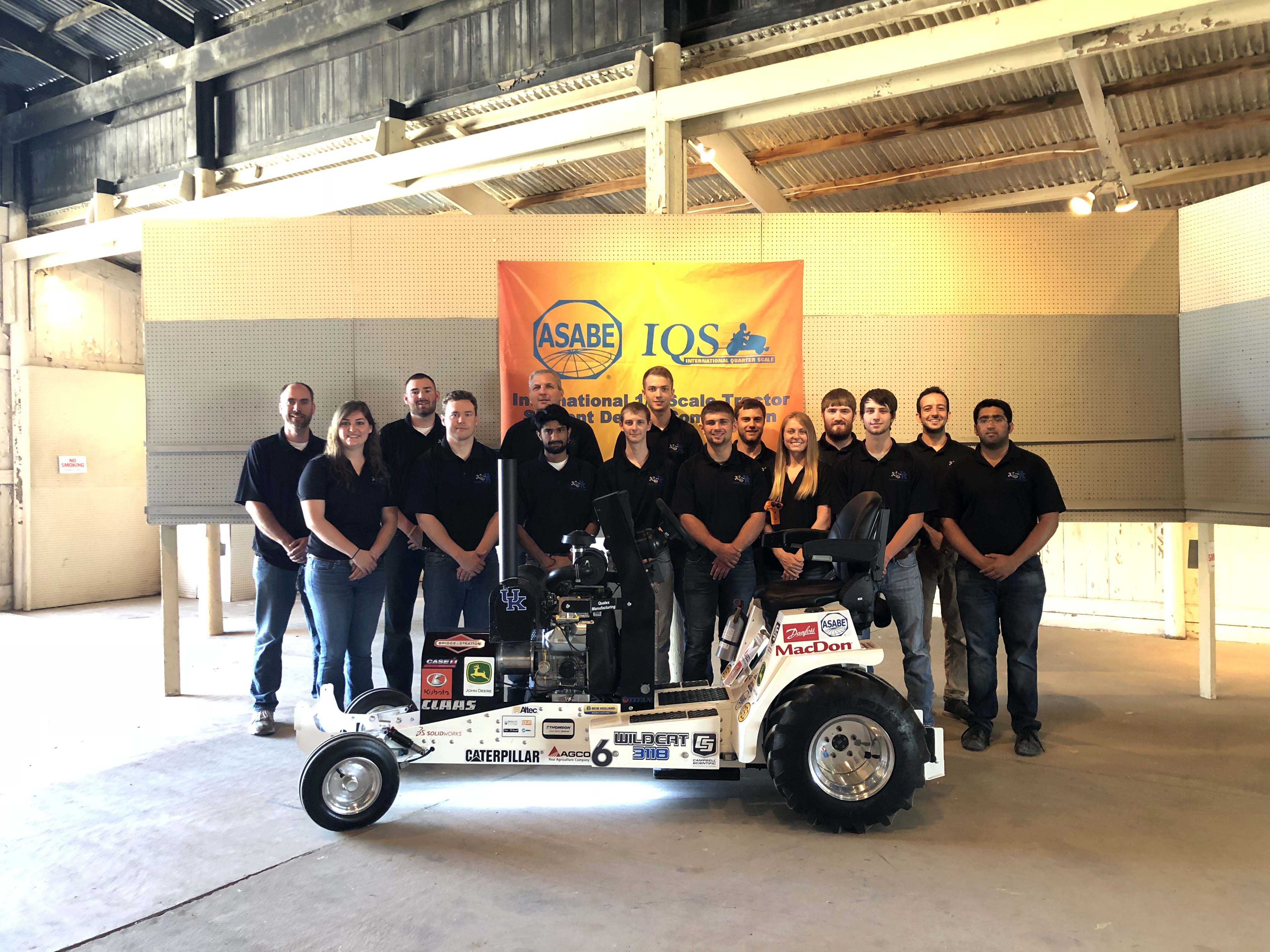 LEXINGTON, Ky.—
A tractor built by University of Kentucky students recently placed third at the American Society of Agricultural and Biological Engineers International Quarter-Scale Tractor Student Design Competition.
In addition to the team's overall ranking, they also placed third in performance events and placed first, second and third in each of the three tractor pulls.
"The Wildcat Pulling Team provides students with a signature experiential learning opportunity that they carry with them long after graduating from the University of Kentucky," said Michael Sama, UK assistant professor and team co-advisor. "Competing in this international competition is a massive undertaking that wouldn't be possible without the hard work of the staff in the Department of Biosystems and Agricultural Engineering and the financial support from the college and our sponsors."
Team members are students in the College of Agriculture, Food and Environment and College of Engineering. Each member spent a few hundred hours during the school year fundraising, designing the tractor and writing the report.
"The many months of parking cars, designing a new drivetrain and working late on the build definitely paid off," said Eric Vanzant, team captain and a junior biosystems and agricultural engineering major. "I am really pleased with the tractor's performance and the third place finish, and I'm looking forward to putting what we've learned toward improving next year's design."
The competition includes a written design report, which is submitted in advance of the competition. During the event, students play the role of a corporate management team and present their entry to industry experts. They also participate in a performance demonstration that includes three tractor pulls.
"Students gain practical planning, design, and fabrication skills that can't be acquired from the normal classroom experience," said Tim Smith, UK engineer associate who has been the team's co-advisor for the past 20 years. "I know by hearing from past team members that their tractor team experience has helped them to acquire and excel in jobs after they leave the university."
In addition to Vanzant, UK team members attending the competition in Peoria, Illinois, were Courtney Travis, Robert Marker, Shawn O'Neal, Pradeep, John Mann, Derek Schadler, Daniel Knight, Austin Weiss, Jordan McKinney, Lee Frazier, T.J. Wink, Ali Hamidisephr and Saket Dasika.
---
Awards
Biosystems Ag Engineering