Wheat Field Day is May 10
Wheat Field Day is May 10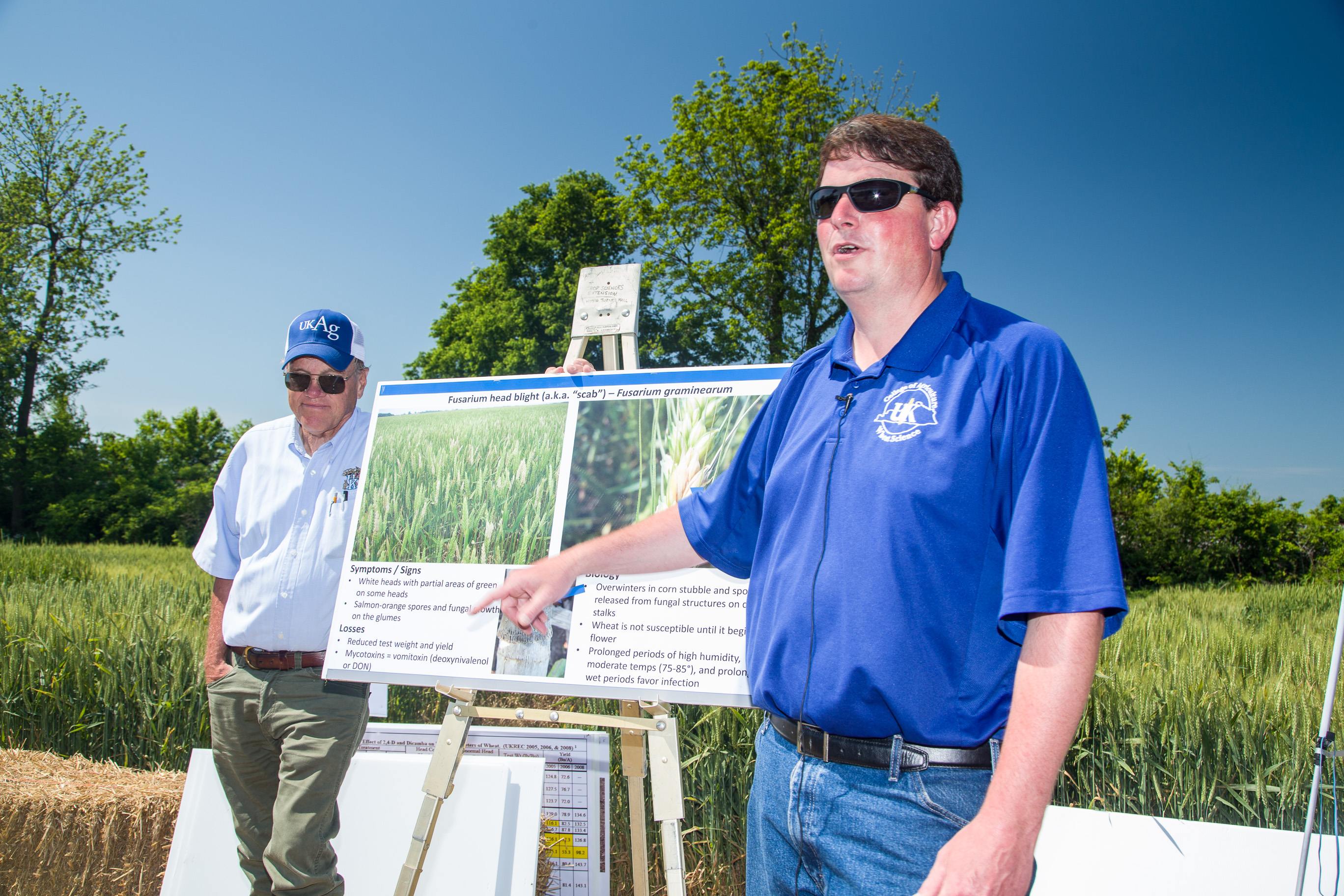 PRINCETON, Ky.—
The University of Kentucky Wheat Science Group will host the 2022 Wheat Field Day May 10. Registration begins at 8 a.m. CDT. The tour starts at 8:45 a.m. 
UK College of Agriculture, Food and Environment's Grain and Forage Center of Excellence specialists host the annual meeting to help producers learn about the latest research and trends in wheat production. 
"Producers are always looking for ways to better manage their crops, and the field day helps do just that," said Sam McNeil, extension agricultural engineer in the UK Department of Biosystems and Agricultural Engineering. "Since all crops are interrelated, the information they learn will not only affect their wheat crops, but also cross over into their soybean yields for those double-cropping." 
Topics this year include wheat management in a warmer/wetter climate, wheat agronomics, drying and storage options for quality markets, how variable rate irrigation fits with wheat and an update on the UKREC's progress after the EF-4 tornado that significantly damaged the center in December. 
Attendees can receive two hours in continuing education units for Certified Crop Advisers. These include one hour for soil and water management and one hour for integrated pest management. Pesticide applicators can receive two general and one specific hours in categories 1A and 10.  
The UK Research and Education Center Farm is located at 1205 Hopkinsville St. in Princeton. 
---
Crops