WWI Christmas truce is subject of next Kentucky Proud Evening
WWI Christmas truce is subject of next Kentucky Proud Evening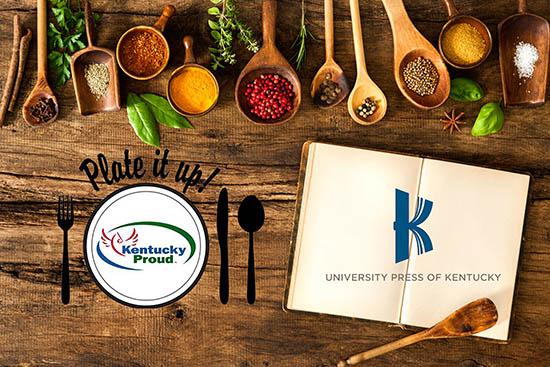 Published on Nov. 26, 2018
LEXINGTON, Ky.,  — The December installment of the Kentucky Proud Evenings series, Thursday, Dec. 6, presents Terri Blom Crocker, author of "The Christmas Truce: Myth, Memory, and the First World War." The free monthly series, hosted by Fayette County Cooperative Extension Service, celebrates The University Press of Kentucky's 75th anniversary with author discussions and samples from Plate It Up! Kentucky Proud recipes.
The Christmas Truce of 1914 has lived in the collective memory as a symbol of peace and humanity among disaffected troops. Scholarly and popular portrayals have polished the occurrence, often depicting the soldiers as defying their superiors to cross enemy lines in impromptu celebrations of the season. For her book, Crocker analyzed official accounts and private letters that reveal the professional soldiers were deeply committed to their respective causes.
A senior paralegal for investigations in the University of Kentucky's Office of Legal Counsel, Crocker holds a doctorate from UK. National reviews have called her book "powerful and convincing," and "powerful enough to alter the conventional narrative of the incident."
No preparation or prior reading is required to attend.
"These monthly author talks are not only enjoyable, but enlightening, as they provide new insights and expand our view of the world around us," said Liz Kingsland, Fayette County family and consumer sciences extension agent.
The series is made possible through a partnership between Fayette County Cooperative Extension, which is part of the UK College of Agriculture, Food and Environment, and the University Press of Kentucky. Kentucky Proud Evenings begin at 6 p.m. at the Fayette County Extension office, 1140 Harry Sykes Way in Lexington.
Make reservations for the event by calling the Fayette County Extension office at 859-257-5582. Crocker will be signing copies of "The Christmas Truce," which will be available for sale that evening.
---
Events
Extension
Family Consumer Sciences