16th annual Pastures Please!! Workshop set for Feb. 6 in Lexington
16th annual Pastures Please!! Workshop set for Feb. 6 in Lexington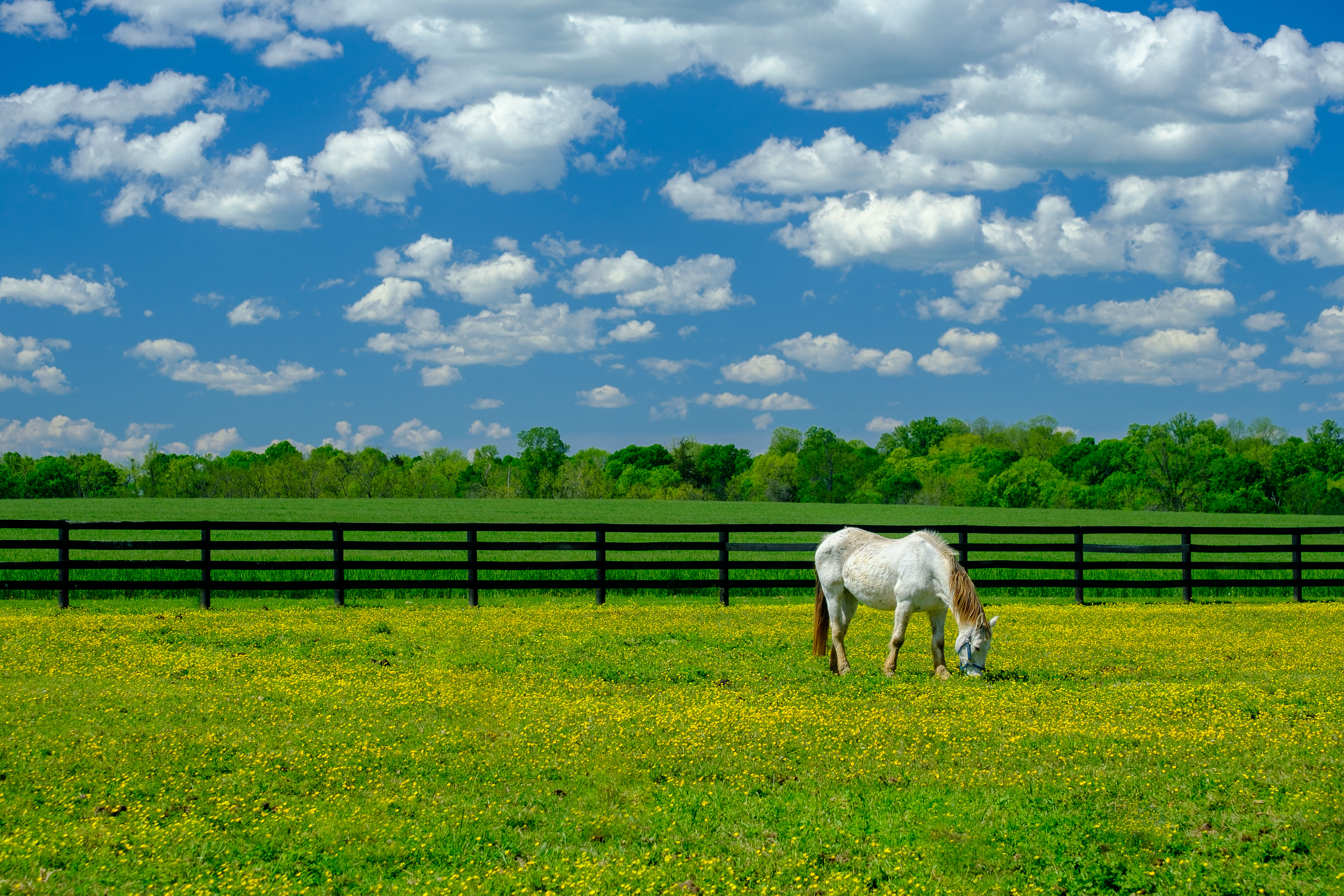 LEXINGTON, Ky., —
Although Kentucky is still in the middle of winter, horse owners and farm managers are already thinking about spring pastures. The Kentucky Cooperative Extension Service and the University of Kentucky's Ag Equine Programs will host Pastures Please!!, a free evening offering the latest information about horse pasture management, Feb. 6 in Lexington.  
"The program's aim this year is to look at management strategies following a drought year," said Linda McClanahan, UK Cooperative Extension agent for agriculture and natural resources in Mercer County. "The Pastures Please!! workshop will bring timely information to get horse owners on the right track helping their pastures recover following the difficult weather and drought of 2022."  
UK specialists will discuss various topics including pasture renovation and rejuvenation, matching equipment to pasture management needs and weed control following drought.  
Kentucky Cooperative Extension agents launched the free Pastures Please!! program in 2007 to provide timely and practical information to horse owners. 
"This program offers equine producers knowledge of the best management practices as they relate to pastures, forages and equine health, in turn making their operations more profitable and sustainable," said Beau Neal, UK extension agent for agriculture and natural resources in Fayette County. "After a year like 2022 with two significant drought periods, pastures could begin next spring severely lacking in nutrient levels and overall production. Pasture health and weed control will certainly need to be addressed in the coming year." 
The program is 5:30-8 p.m. EST at the Fayette County Extension office. To register for the free event, visit bit.ly/3vSo5ye or contact a local Cooperative Extension office for more information. The Fayette County Cooperative Extension office is at 1140 Harry Sykes Way in Lexington.  
Kentucky Cooperative Extension and UK Ag Equine Programs are part of the UK College of Agriculture, Food and Environment. 
---
Crops
Events
Extension
Livestock
Weather