Giving back by giving UK CAFE students travel opportunities
Giving back by giving UK CAFE students travel opportunities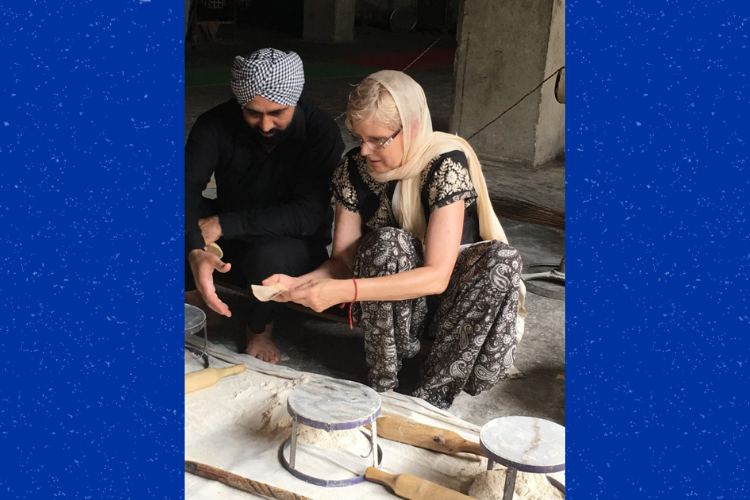 LEXINGTON, Ky.—
When Carol Hanley was 10 years old, she never imagined that she would eventually travel to more than 30 countries and hold two doctoral degrees, let alone be able to share the gift of educational travel with students for years to come. Hanley, now 66, is pledging 100% of her estate to the University of Kentucky College of Agriculture, Food and Environment to establish the "Dr. Carol Hanley Study Abroad Award," a new endowed travel fund that will provide annual support for study-abroad travel for undergraduate and graduate students in the college.
Growing up in a low-income family in Buffalo, New York, Hanley knew she had one option for the betterment of herself and her family—a good education. She said traveling during that education and beyond wasn't exactly part of her goal. 
Hanley said she had a wonderful experience in the Buffalo public school system. Her hard work and supportive school environment led to the New York State Regency Scholarship, paying for the cost of her degree at The State University of New York at Buffalo and cemented her dream of higher education into reality. Her love of education later led her to earn a master's degree from her alma mater, an Ed.D. in curriculum and instruction and a Ph.D. in quantitative and psychometric methods from UK. She is currently working on a second master's degree in statistics.
"I feel I have a responsibility to pay back those people who helped me along the way. This idea of a self-made person gives really a very false sense of your own agency," Hanley said. "There's a lot of people who help us along the way, and we just owe our society. The way I could help and pay back is through education."
This duty and responsibility to give back led to a 20-year career as a science educator before coming to CAFE in 2001 and it has driven her work at the university. In her 21 years at UK, Hanley has worked with several units including 4-H Youth Development and the Tracy Farmer Institute for Sustainability and the Environment. She currently works as the director of international programs in the Office of International Programs for Agriculture, where she is a bridge for international students and faculty to secure things such as visas and grant funding.
With more than 30 years of international travel under her belt, Hanley often combines her passion for education with her wanderlust for adventure on her trips. She discovered her love for travel on her first trip abroad when she attended a workshop for science educators in Belize in the early 1990s. Her experience on this trip helped her see the beauty and value of other cultures, transforming her notion of international travel as an impossible dream into a reality.
Since then, Hanley has traveled all over the globe, including places like Ecuador, the Galapagos Islands, South Africa and Australia. She does most of her current international work in India, where she's traveled 10 times. While on these trips to India, Hanley said she brings hands-on activities to demonstrate science concepts to "students in special circumstances." She currently works with multiple schools including two public schools in Kolkata as well as the Veerni Institute, a school focused on delaying child marriage by empowering rural Indian girls through secondary education, and Bal Ashram-Rehabilitation Centre, a rehabilitation and education center for boys rescued from child labor, child slavery and trafficking.
Beyond giving back through her career and work abroad, Hanley said this gift serves as a way for her to pay it forward and allow students to travel while in college, something never afforded to her.
"I never had this opportunity in college, and I know what traveling has done for me. I know it made me a better person. It made me a better thinker," Hanley said. "Whenever there's an article about India, I read that, and I understand it, or I read the international section about countries I've been to, and I have a much better understanding about what goes on in those countries."
Hanley hopes this fund will allow students to broaden their horizons and add another level of complexity and understanding to their education.
"We all want our students to have their roots at home and to stay on their front porch sometimes, but they have to have roots and wings," Hanley said. "I want them to be able to look in someone's face of a different color or somebody [who has] a different tongue or eat different food and appreciate that and understand the humanity of somebody from a different country. I want that for our kids."
Nancy Cox, dean of the UK College of Agriculture, Food and Environment and the university's vice president for land-grant engagement, said Hanley's gift is an example of the impact she continues to make on the college.
"Carol has enriched the college and university by her creativity and diligence in so many ways," Dean Cox said. "To add to her contributions with this generous legacy gift speaks to her enduring commitment to education."
---
Awards