Kentucky 4-H alum conquers Appalachian Trail using stepping stones for life
Kentucky 4-H alum conquers Appalachian Trail using stepping stones for life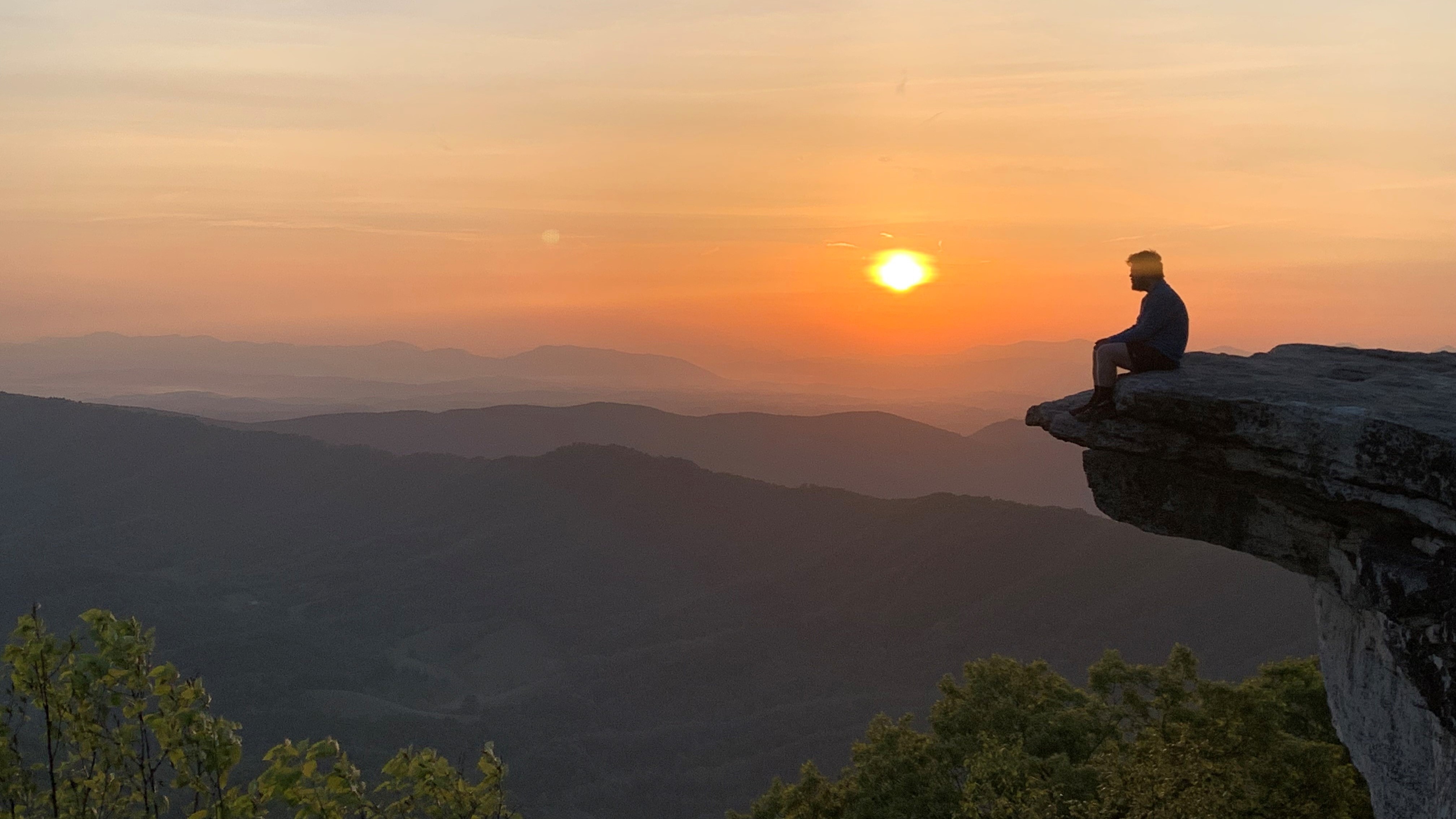 LEXINGTON, Ky.—
Earlier this year, on March 14th, Clay Comer set foot on the world's longest hiking-only footpath. On Springer Mountain, located in the Blue Ridge Mountains in northern Georgia, Comer began hiking the 2,200 mile-Appalachian Trail.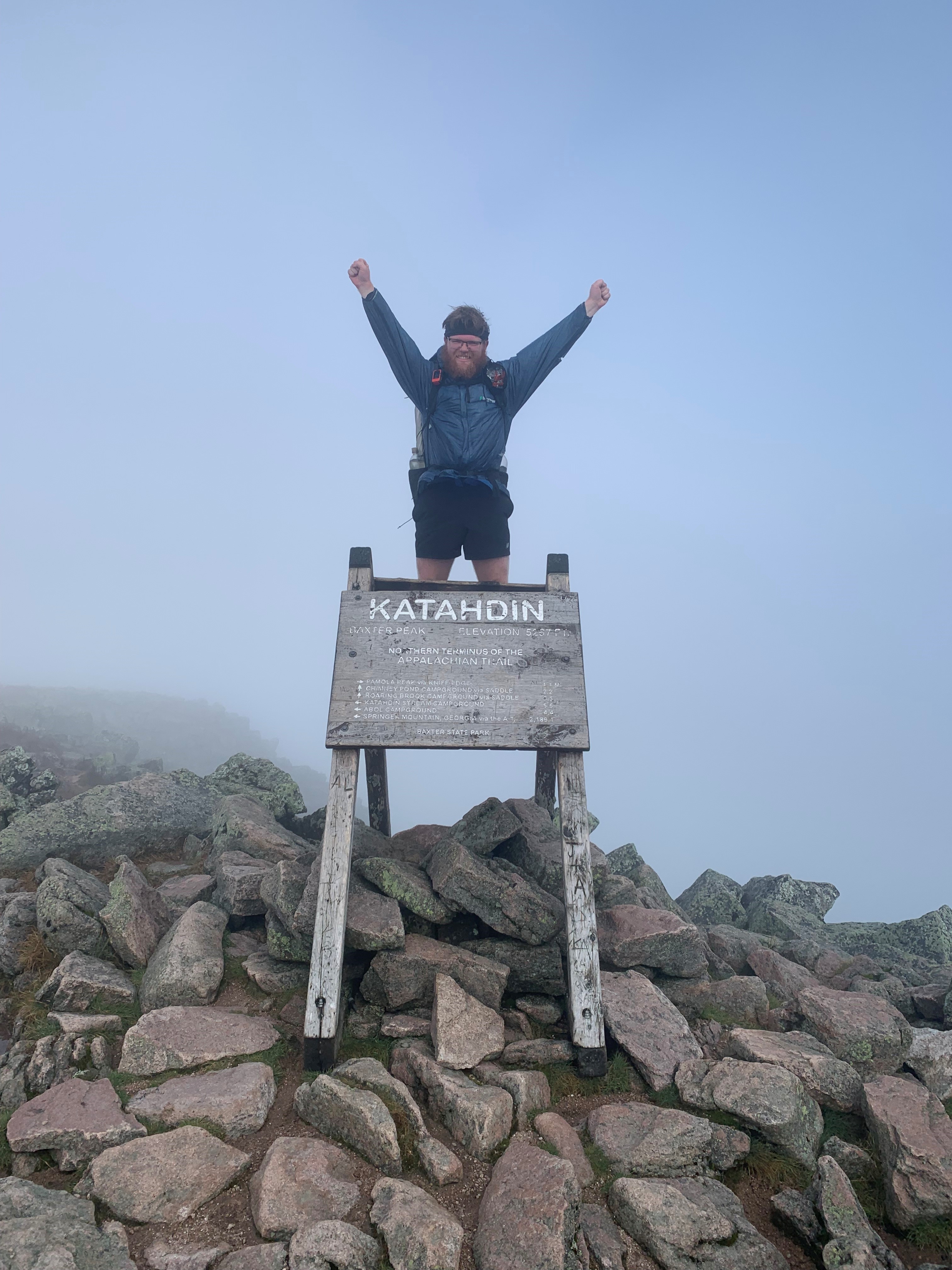 After six months and six days, Comer completed the formidable trail at Mount Katahdin, the highest mountain in Maine at 5,269 feet. For Comer, such a feat was not only a physical challenge – he lost 45 pounds during his trek – but also required extreme mental fortitude as well.  
Comer's quest for mental strength and confidence began through his experience in the Kentucky 4-H Youth Development program. Part of the UK Cooperative Extension at the Martin-Gatton College of Agriculture, Food and Environment, the program empowers young people to see a world beyond themselves through communication, civic engagement and leadership. 
Raised in Winchester, Kentucky, Comer started his Kentucky 4-H adventure in the third grade and became highly involved over the next 10 years, serving on the State Teen Council and receiving the 4-H Emerald Award — the highest honor in Kentucky 4-H's achievement program. This experience gave Comer the perfect dose of enjoyment and managing leadership assignments. 
"Kentucky 4-H gave me many small tasks, instead of one very large task," Comer said. "It certainly helped me achieve bigger goals while having fun." 
After graduating high school and Kentucky 4-H, Comer was unsure what he wanted to do next. He felt a calling for something greater which led him to hike the Appalachian Trail and exercise what he learned in 4-H.
On September 20, Comer conquered the Appalachian trail. He never quit and kept applying what he learned in 4-H. 
"4-H helped me prepare mentally for this hike," Comer said. "Taking it step by step, day by day, mile by mile, and achieving larger goals, like hiking the Appalachian Trail." 
Comer plans to use a scholarship that he received from the Kentucky 4-H Emerald Award to pursue his passion in becoming an aircraft mechanic. 
But Comer's hiking adventure continues as he plans to pursue the triple crown of hiking, which includes the Pacific Crest Trail and the Continental Divide, 2,650 and 3,100 miles respectively. Both span from Mexico to Canada.  
Reflecting on his 4-H experience while charting miles and miles of magnificent terrain on the Appalachian Trail, Comer adds, "find what makes you happy and run with it. I know that if I'm happy, I can do it. Change the things you can change, but don't force something if you are not happy." 
For more information on the Kentucky 4-H Youth Development program, visit https://4-h.ca.uky.edu. 
– 30 –      
The Martin-Gatton College of Agriculture, Food and Environment is an Equal Opportunity Organization with respect to education and employment and authorization to provide research, education information and other services only to individuals and institutions that function without regard to economic or social status and will not discriminate on the basis of race, color, ethnic origin, national origin, creed, religion, political belief, sex, sexual orientation, gender identity, gender expression, pregnancy, marital status, genetic information, age, veteran status, physical or mental disability or reprisal or retaliation for prior civil rights activity.
---
4 H Youth