Kentucky Water Resources Institute annual symposium is Sept. 15
Kentucky Water Resources Institute annual symposium is Sept. 15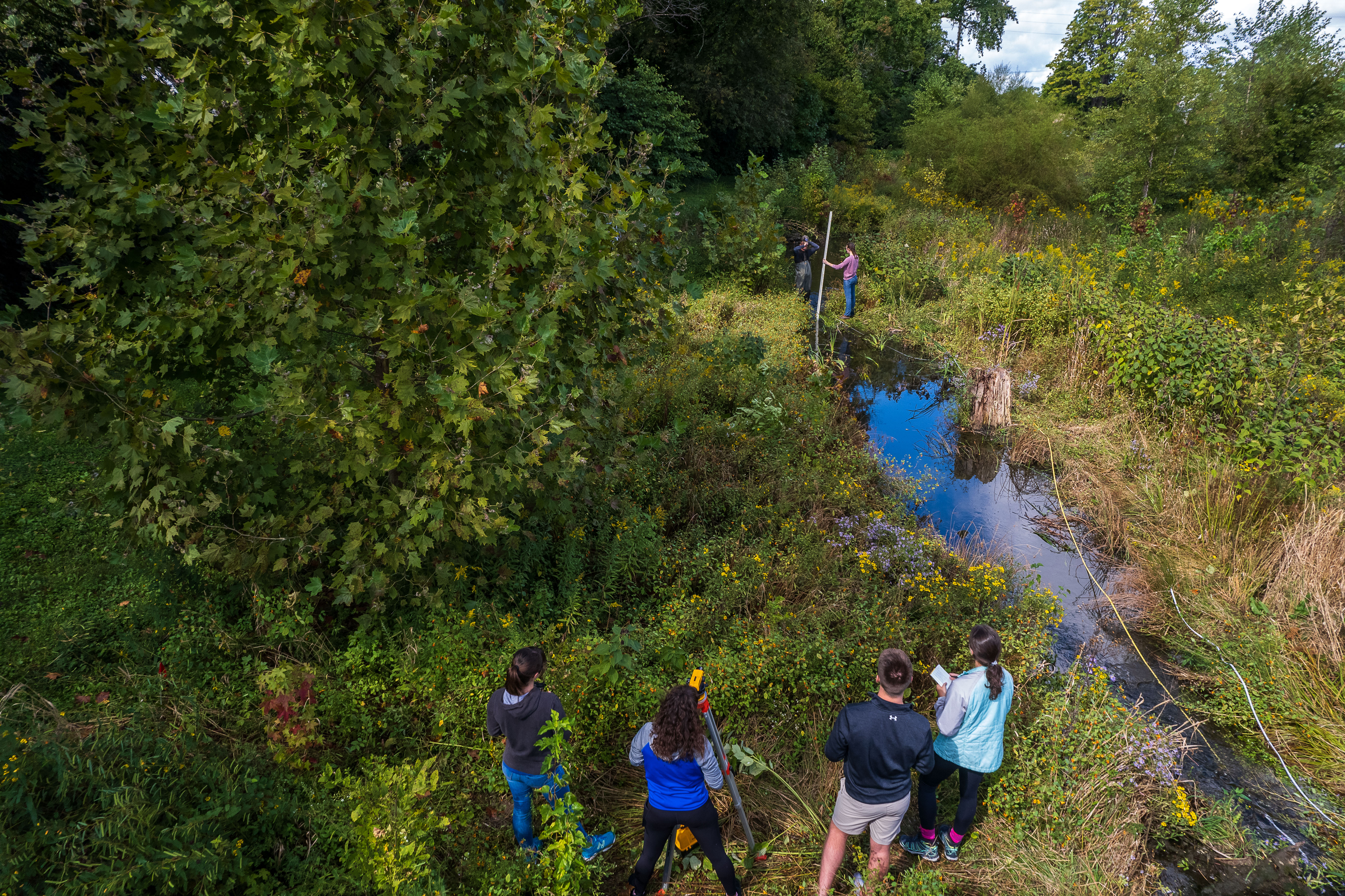 LEXINGTON, Ky., —
The University of Kentucky Water Research Institute (KWRI) will host the 2023 Kentucky Water Resources annual symposium Sept. 15 at the Central Bank Center in Lexington.
Throughout the day-long event, attendees may view poster presentations and gain insight into the latest advancements in water research, practice and education. Noteworthy presenters will include recipients of the U.S. Geological Survey 104(b) student research enhancement grants.
The symposium begins at 8 a.m. EDT with registration and a continental breakfast, followed by a full-group session at 8:40 a.m. Concurrent tracks will occur throughout the day focused on climate, streams, watersheds, groundwater, toxins and treatments, and flooding.  A complete agenda is available at https://tinyurl.com/2kdkuu5v.
"I am particularly excited about this year's keynote speaker Craig Butler of the Ohio River Basin Alliance," said Jason Unrine, KWRI director and professor in the Department of Plant and Soil Sciences in the Martin-Gatton College of Agriculture, Food and Environment." Craig will speak about the Ohio River Restoration Plan, an initiative that will provide a blueprint for sustained federal investment in the restoration of that river, which is one of the most polluted in the country. The Ohio River is of critical importance to Kentucky, which is located almost entirely within its basin."
At the awards luncheon, KWRI will recognize outstanding contributions to Water Resources Research, Water Resources Practice and Water Quality. The diverse participant roster typically includes researchers, local, state and federal agency personnel, as well as undergraduate and graduate students, non-governmental organization volunteers, water professionals and members of the public.
To ensure accessibility, organizers have kept registration fees affordable through partial subsidies from USGS 104(b) grant funds. Regular admission is $120, with a reduced rate of $60 for presenters and students. To register, visit https://tinyurl.com/4juzzmn8.
KWRI is actively recruiting judges to evaluate student presentations and posters. Those who take on this role will receive a $20 discount on their registration fee. Interested individuals may select the "judge" option during registration.
Continuing tradition, the student competition for the best poster will once again take place, accompanied by cash prizes for the winners. Winners must attend the 4:40 p.m. award ceremony to claim the prize.
The registration deadline is Sept. 8, with late registrations incurring additional charges. Any inquiries or need for registration support can be directed to kwrri@uky.edu.
Student Volunteers may qualify for complimentary admission and may learn more about volunteer opportunities by contacting kwrri@uky.edu.
---
Sustainability