Registration open for Kentucky Turf and Landscape Management Short Course
Registration open for Kentucky Turf and Landscape Management Short Course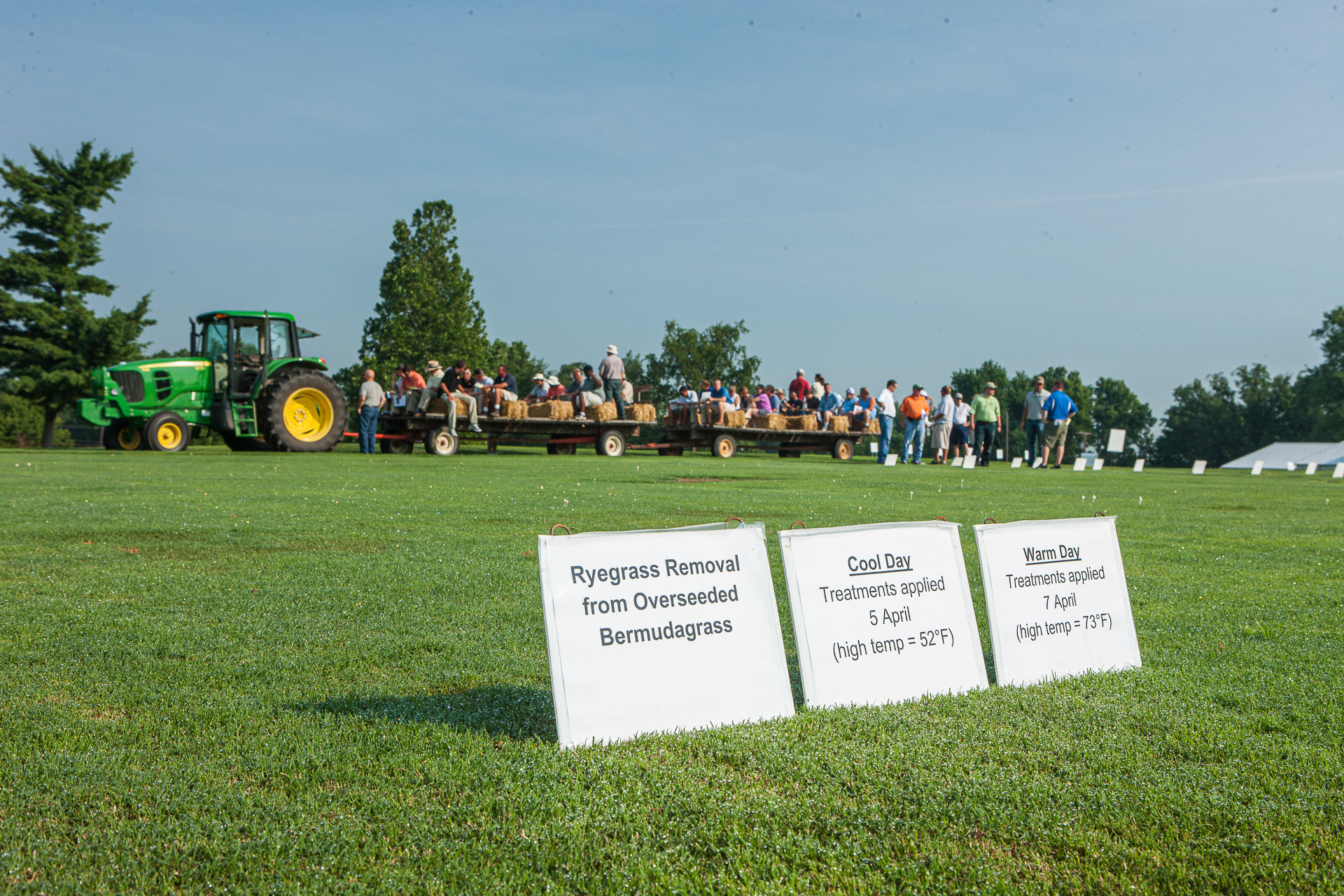 Lexington, Ky.—
Registration is open for the 46th meeting of the annual Kentucky Turf and Landscape Management Short Course, a collaboration between the University of Kentucky Turfgrass Program and Kentucky Horticulture Council. From Feb. 21-23, more than 20 speakers and three educational tracks covering sports turf, golf course and lawn/landscape topics. 
The event will take place at the Hardin County extension center in Elizabethtown.  
"For 45 years UK has provided top-notch turfgrass and landscape education to professionals across the state of Kentucky at the annual short course," said Kenneth Clayton, UK Extension Associate for Turfgrass Science in the College of Agriculture, Food and Environment. " 
The short course will provide ample time for education and networking, as well as seeing the latest products available at the trade show." 
UK specialists will team up with individuals from universities across the country to present sessions on insect, weed and pathogen pest control, water topics, ornamental plants and nutrient management.  
"The annual short course is a great event for green industry professionals to network and receive up-to-date training on important topics," said Cindy Finneseth, KHC executive director. "The green industry is vital to local communities across Kentucky. It's a multi-billion dollar industry." 
The short course registration fee is $40 per day. The full conference program, details on pesticide Continuing Education Unit and registration instructions are available at https://kyhortcouncil.org/2023-ky-turf-short-course. Those wishing to register by mail can do so by mailing in the meeting registration form available on the website by Friday, Feb. 10. Online registration continues until Friday, Feb. 17. If space allows, on-site registration will be available at $60 per day. 
On Tuesday, Feb. 21, a pre-conference training for pesticide applicators will be offered. The fee is $40 and can be paid in advance or on-site. The Kentucky Department of Agriculture is also offering pesticide certification testing that afternoon. The test fee is $25 and must be paid on-site. 
---
Crops
Events