Smith Edge named to Board on Human Sciences liaison for Council for Agricultural Research, Extension and Teaching
Smith Edge named to Board on Human Sciences liaison for Council for Agricultural Research, Extension and Teaching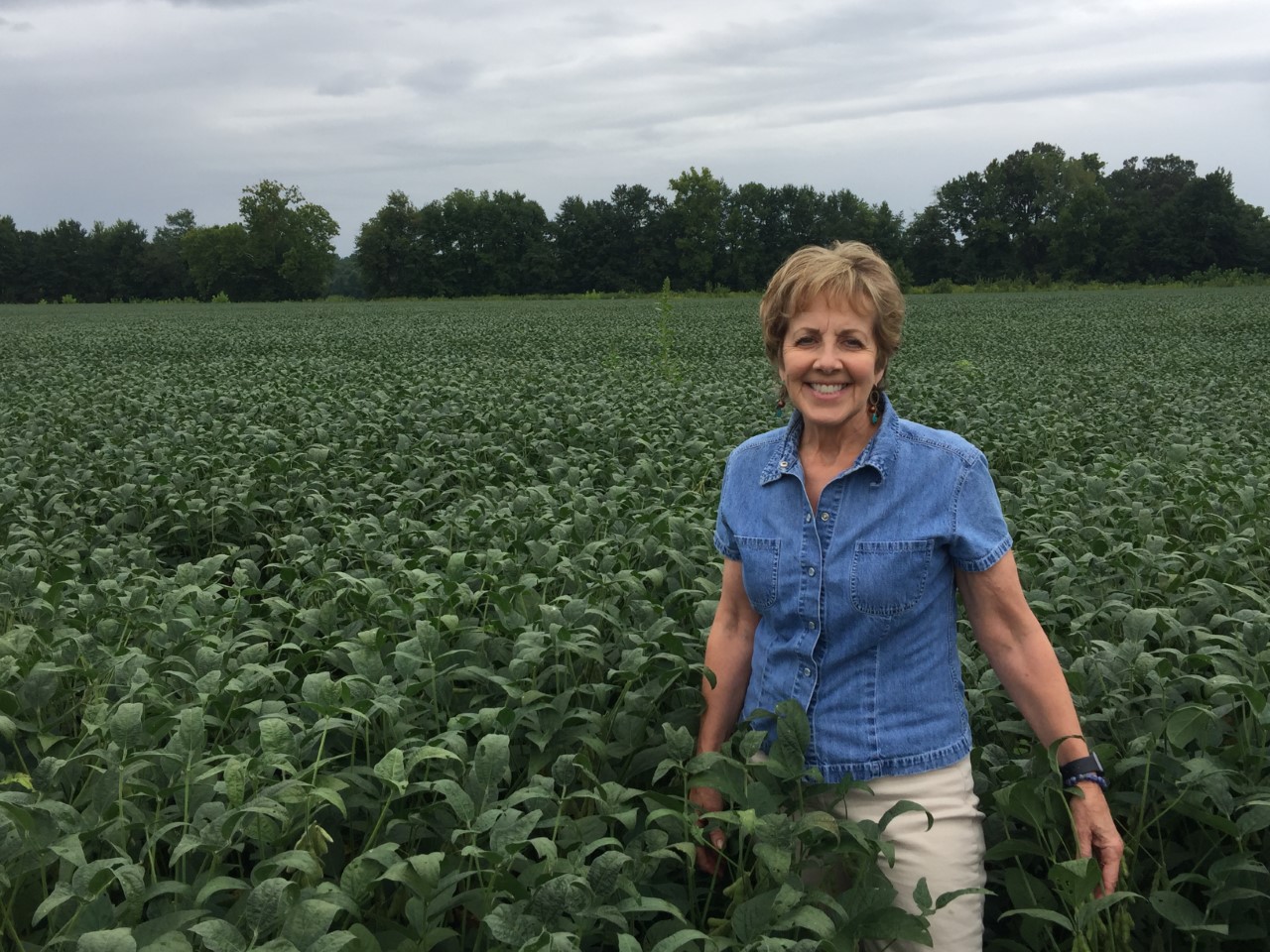 LEXINGTON, Ky., —
The Association of Public Land Grant Universities recently named a former University of Kentucky Board of Trustees member and assistant adjunct professor in the UK College of Agriculture, Food and Environment as the APLU Board on Human Sciences liaison to its Council for Agricultural Research, Extension and Teaching. 
A resident of Owensboro, Marianne Smith Edge is the founder of The AgriNutrition Edge, a food and agriculture communications and sustainability strategy consultancy. She also produces the Meet Me at the Table blog series and The AgriNutrition Edge Report.
 "I am honored to be appointed to this position and excited about the opportunity to work with colleagues in the human sciences and help strengthen the collaboration across the food and agriculture systems." Smith Edge said. "With the upcoming Farm Bill and the 2025 Dietary Guidelines deliberations, it's an exciting time to connect agriculture, food and nutrition."
Before founding The AgriNutrition Edge, Smith Edge was the senior vice president, nutrition and food safety communications, for the International Food Information Council in Washington D.C. and owned a healthcare consulting business. A registered dietitian, Smith Edge has more than 35 years of experience as a food and agricultural communicator, professional speaker, strategic planner and facilitator. She currently serves on the Board of Advisors for Curious Plot.
A sixth-generation Kentucky farm owner, Smith Edge combines agricultural experience with formal education and experience in nutrition to help others understand the relationship of food from farm to plate.
CARET is a board of the APLU's Commission on Food, Environment and Renewable Resources. According to its website, the CFERR "focuses on broad cross-cutting issues related to agriculture, food, fiber, human sciences, natural resources, oceans, atmosphere, climate and veterinary medicine in the functional areas of research, extension and teaching. The commission seeks to formulate and implement an integrated federal-relations program and formulate Congressional budget recommendations in these high-priority areas of national concern, as well as to forge partnerships with government agencies whose mission areas are congruent with the commission's activities."
Smith Edge is a former president of The Academy of Nutrition & Dietetics and a member of the American Society for Nutrition and Institute of Food Technologists. She has co-authored more than 30 peer-reviewed publications and is a member of the board of editors for Nutrition Today. Smith Edge served two terms on the U.S. Department of Agriculture National Research, Extension, Education and Economics advisory board. She is the chair of the Foundation for Healthy Kentucky Board and was a 2021 CARET appointee.
"Dr. Smith Edge is a national leader in nutrition and we are immensely grateful for her support of our students and researchers in dietetic and human nutrition," said Nancy Cox, UK vice president for land-grant engagement and UK CAFE dean.
The APLU website states that the Board on Health and Human Sciences is an association of higher education administrators who are responsible for research/discovery, extension/outreach and teaching/learning programs in the health and human sciences at public and land-grant universities across the country. The BHHS's vision is to holistically advance human development, health and economic vitality to achieve a healthy, resilient, equitable and sustainable world.
For more information, visit the APLU website. For more information about Smith Edge, visit http://agnutritionedge.com.