UK and Kentucky Forage and Grassland Council Field Day explores sustainability on historic family farm
UK and Kentucky Forage and Grassland Council Field Day explores sustainability on historic family farm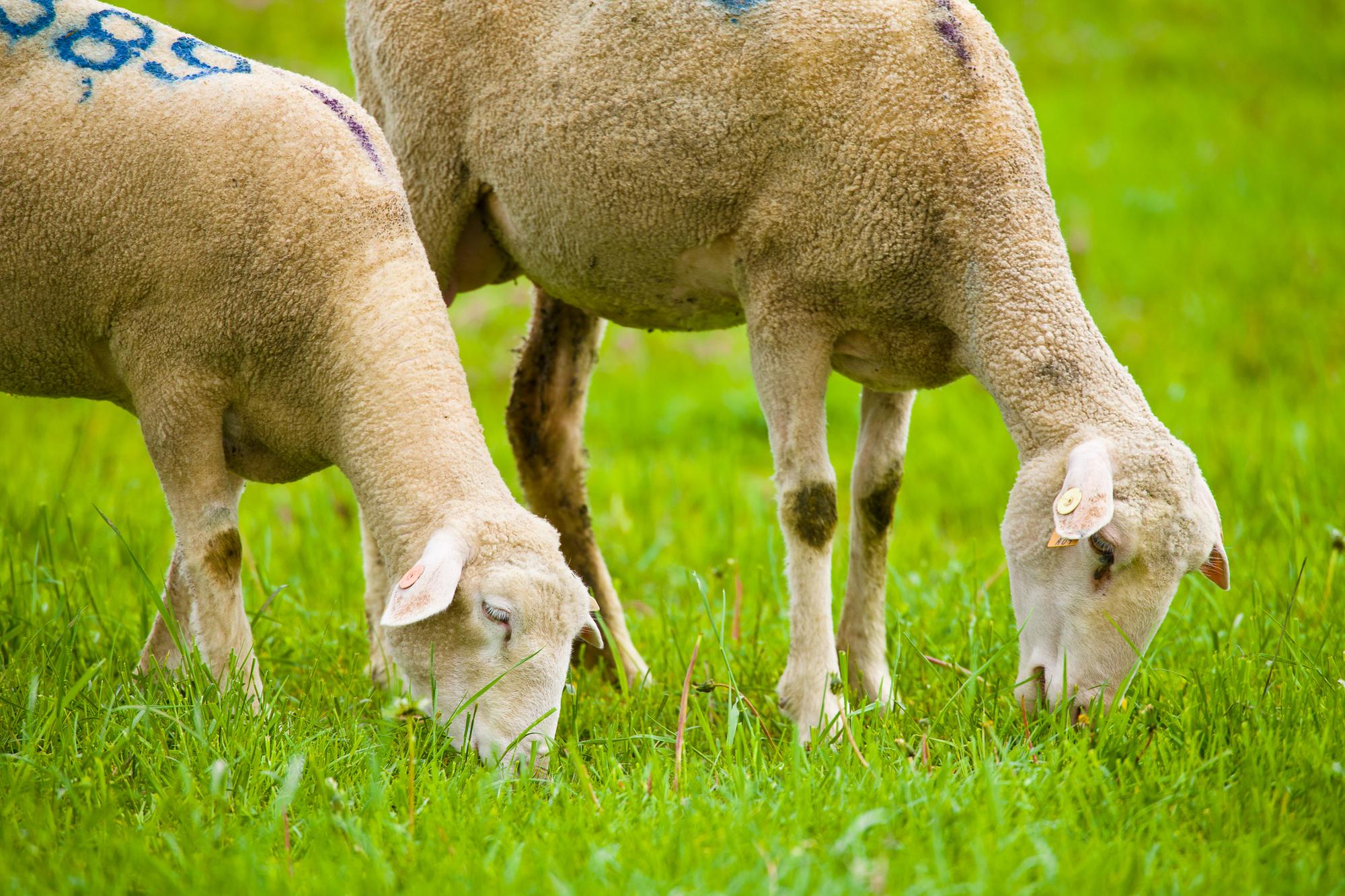 LEXINGTON, Ky., —
The University of Kentucky Martin-Gatton College of Agriculture, Food and Environment and the Kentucky Forage and Grassland Council (KFGC) will offer the Eastern Kentucky KFGC Field Day at the Bowling family's Old Homeplace Farm in Clay County on Oct 3. The event will feature a tour of the 90-acre pasture-based farm, cookout and presentations on sustainable farming practices.
The field day is an opportunity for farmers, livestock producers and consumers to learn about the benefits of forage-based agriculture and the importance of supporting local food systems. The field day showcases the multi-generation family's management philosophy and their unique challenges raising cattle, sheep and goats on a mix of bottomlands and steep hillside pastures.
"Old Homeplace Farm is one of the most innovative livestock producers in the state," said Ray Smith, extension professor and forage specialist in the UK Department of Plant and Soil Sciences. "They manage hillside pastures in Eastern Kentucky to maximize production and produce direct-to-consumer meat products. They have few weed problems by using cattle, goats and sheep in their grazing system."
Tour stops include grazing paddocks, where participants will see a multi-species grazing system in operation. Raising multiple animal species allows them to use different parts of the pasture and reduce the risk of parasite infestations. The family also uses novel tall fescue varieties and native warm-season grasses, both of which reduce the potential for fescue toxicity issues during summer months.
The event concludes with dinner grilled by local landowners. The meal allows participants to connect with the Bowling family and learn more about the benefits of locally grown meats.
The Eastern Kentucky KFGC Field Day is open to the public, but organizers recommend preregistration. The event costs $10 per person to cover the meal. Participants should bring lawn chairs. To preregister, visit https://EastKyForageTourOctober23.eventbrite.com or contact Kate Adams at Kate@nurturedlands.com or 513-470-8171.
For more tour information and a list of other forage- and livestock-related events, visit the UK Forages website at https://forages.ca.uky.edu/Events.
– 30 –
The Martin-Gatton College of Agriculture, Food and Environment is an Equal Opportunity Organization with respect to education and employment and authorization to provide research, education information and other services only to individuals and institutions that function without regard to economic or social status and will not discriminate on the basis of race, color, ethnic origin, national origin, creed, religion, political belief, sex, sexual orientation, gender identity, gender expression, pregnancy, marital status, genetic information, age, veteran status, physical or mental disability or reprisal or retaliation for prior civil rights activity.
---
Crops
Events
Livestock
Sustainability