UK student earns prestigious agricultural ambassadorship
UK student earns prestigious agricultural ambassadorship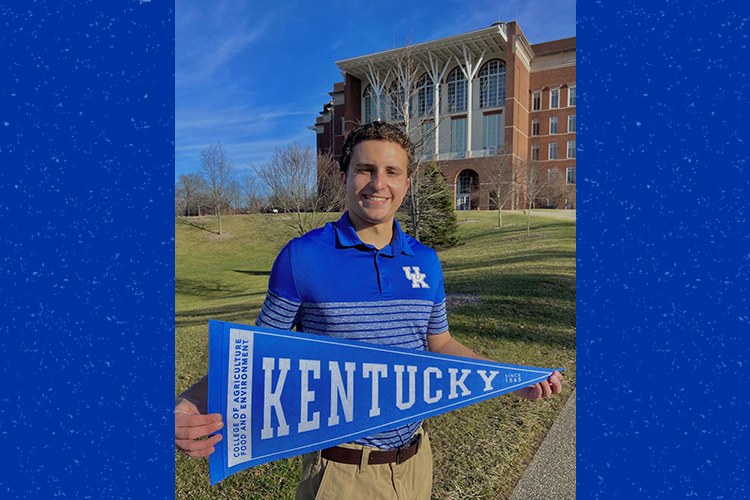 Lexington, Ky.—
A University of Kentucky College of Agriculture, Food and Environment student was named an Agriculture Future of America ambassador. Harrison Albright, a UK Plant and Soil Science junior, was the only Kentuckian to receive this year's honor. 
"This is a wonderful opportunity," the Chicago native said. "The AFA's ambassador program is a great way to spur outreach and get students into agricultural programs." 
The AFA is a non-profit organization that prepares and supports college students interested in pursuing agricultural careers. Founded in 1996, it has become a leading organization in the agriculture industry, collaborating with major agribusinesses, universities and government agencies. The organization offers leadership and career development training, mentorship and networking opportunities to develop the skills and connections required for success in the agriculture industry. The AFA also offers scholarships and internships to help students gain practical field experience. 
"I want to let potential students know what type of agricultural opportunities are out there," Albright said. "It's not just about farming. I didn't have much of an agricultural background, however, I've always wanted to work in agriculture. After touring the University of Kentucky's campus, I decided that this is the place for me."