45th Turf and Landscape Management Short Course coming in February
45th Turf and Landscape Management Short Course coming in February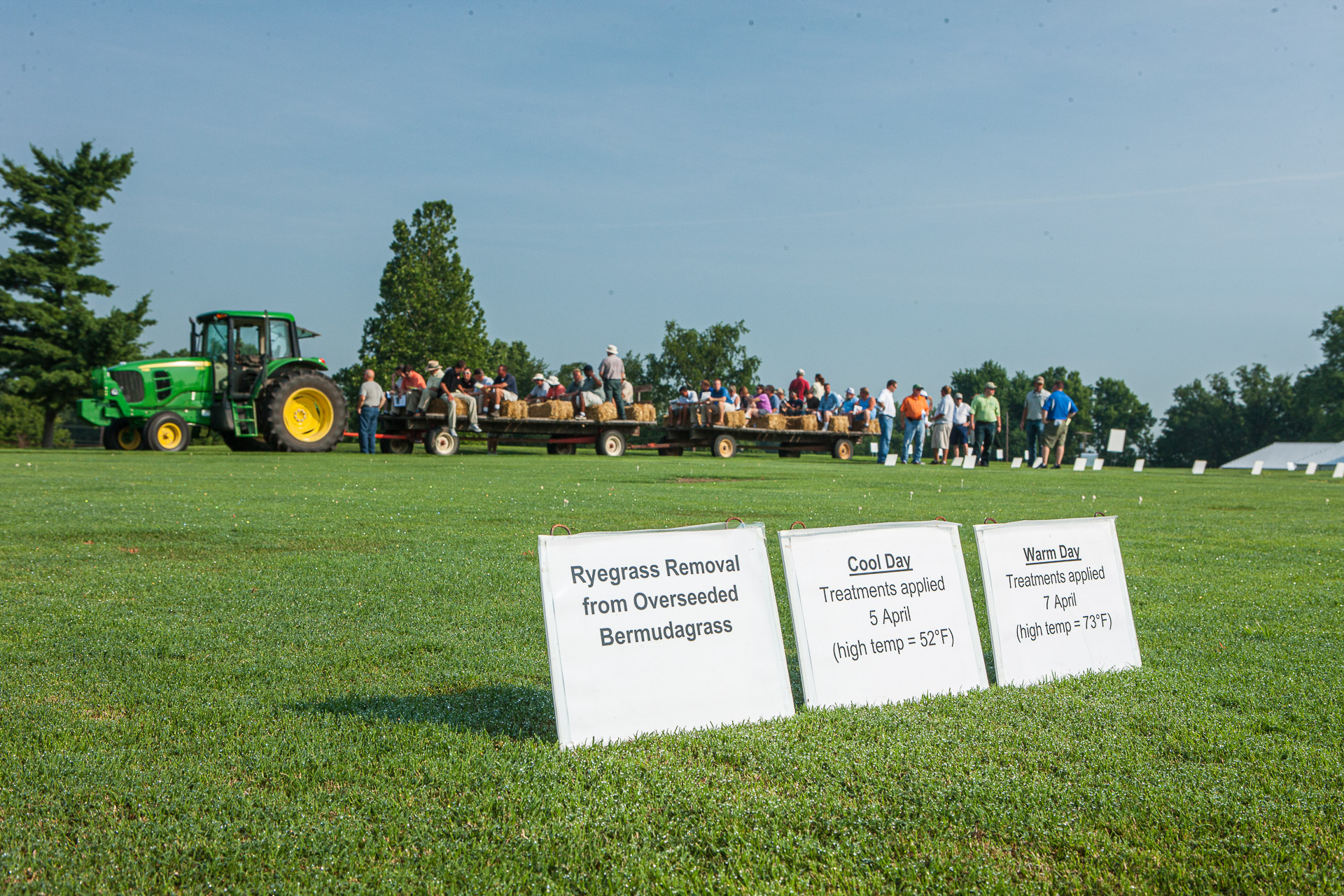 LEXINGTON, Ky.—
Registration is open for the 45th annual Turf and Landscape Management Short Course. The event is scheduled for Feb. 16-17 at the Hardin County office of the University of Kentucky Cooperative Extension Service. Hosted by the UK College of Agriculture, Food and Environment and the Kentucky Horticulture Council, the short course is the premier educational event for Kentucky turfgrass professionals.  
"We are excited to partner with the Kentucky Horticulture Council to provide turf professionals in the state with the latest information on turf and landscape care. This in-person event also gives everyone the chance to visit with friends in the industry," said Ray Smith, UK extension coordinator and professor in the Department of Plant and Soil Sciences.   
The program will feature over 20 leading turfgrass speakers and tracks for sports and golf course turf, lawn and landscape, and business management. UK specialists will give presentations related to water, nutrient management, ornamentals and control of insects, diseases and weeds. Additional speakers include industry representatives and Chase Straw, an assistant turfgrass professor at Texas A&M; Chrissie Segars, extension turfgrass specialist at Texas A&M; and Dan Sandor, assistant professor of turfgrass science at Virginia Tech. 
"The green industry is a multi-billion-dollar industry in Kentucky, with turfgrass and landscape management businesses highly important to urban and rural communities across the state," said Cindy Finneseth, Kentucky Horticulture Council executive director. "The short course is an excellent professional development event for green industry professionals and a great way to get continuing education units." 
Those new to the industry have the opportunity to come a day early to earn their pesticide applicator certification through the Kentucky Department of Agriculture on Feb. 15. The training costs $40, and the certification exam costs $25. Both must be paid on-site. 
The price to attend the short course is $40 per person per day if paid before Feb. 11. Registration the day of the event increases to $60 per person per day. Participants can register on the event website https://kyhortcouncil.org/2022-turf-short-course/ or on Eventbrite at https://2022kyturfshortcourse.eventbrite.com. Participants can also mail registrations and payments to the Kentucky Horticulture Council, P.O. Box 21736, Lexington, KY 40522-1736. Mail-in registrations must be received by Feb. 4.  
The program offers continuing education units for many green industry professionals including pesticide applicator continuing education for professionals in Indiana, Kentucky and Tennessee. 
Interested individuals can find more information about the event by contacting the Kentucky Horticulture Council at 859-490-0889 or info@kyhortcouncil.org. 
---
Crops
Events
Extension
Horticulture