Alley to deliver UK S.H. Phillips No-till Lecture
Alley to deliver UK S.H. Phillips No-till Lecture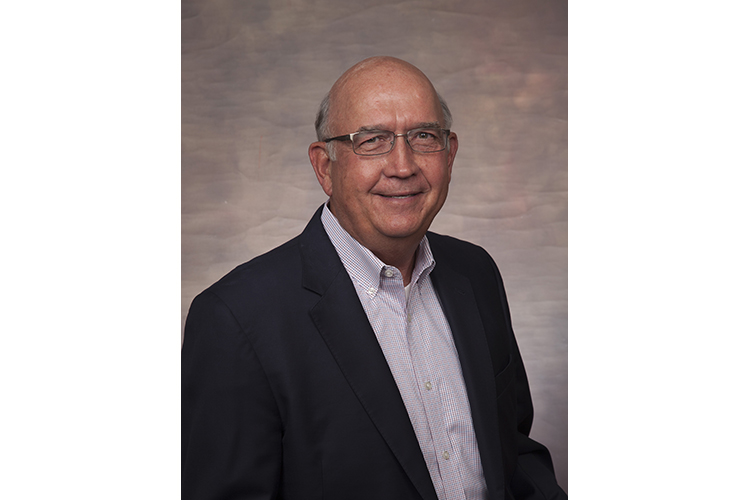 LEXINGTON, Ky.—
A renowned soil scientist is the featured speaker at the 2018 University of Kentucky S.H. Phillips No-till Lecture. Mark Alley, the W.G. Wysor professor emeritus of crop and soil environmental sciences from Virginia Tech, will speak at the annual lecture at 3 p.m. Nov. 16 in the UK Cameron Williams Lecture Hall in the Plant Sciences Building.
The late Shirley Phillips was an agronomist at UK and one of the founders of modern no-till agriculture. Farmers across the globe use no-till production systems to conserve soil and water. Hosted by the UK College of Agriculture, Food and Environment, the lecture honors Phillip's legacy by featuring speakers who are leading agriculturalists and researchers involved with no-till.
Alley's lecture is titled "More than no-till—The S.H. Phillips legacy."
A native of Lawrence County in northeast Kentucky, Alley grew up on a small dairy farm. After receiving his bachelor's degree from Berea College and his master's and doctoral degrees from Virginia Tech, Alley served as a faculty member at that university from 1977 to 2010. His first research in no-till involved studying nitrogen fertilizer application rates for no-till corn in rotation with wheat/double-crop soybeans or full-season soybeans. His research also helped establish recommended nitrogen application rates for no-till winter wheat following corn. In another research project, he measured changes in soil carbon and nitrogen pools on no-till agricultural lands to determine the amount of each element sequestered and its impact on soil quality.
He has published more than 60 journal articles, four book chapters, 28 peer-reviewed extension publications, 77 abstracts and has delivered more than 200 presentations. Alley has won numerous awards for his innovative research and extension efforts. He is a fellow of the American Association for the Advancement of Science, American Society of Agronomy and Soil Science Society of America. Since 2010, he has been involved in regional, national and international consulting projects focused on improved fertilizer and crop production efficiency.
---
Crops
Environment
Events
Research
Sustainability