Alternative vegetable may be just right for Kentucky gardens
Alternative vegetable may be just right for Kentucky gardens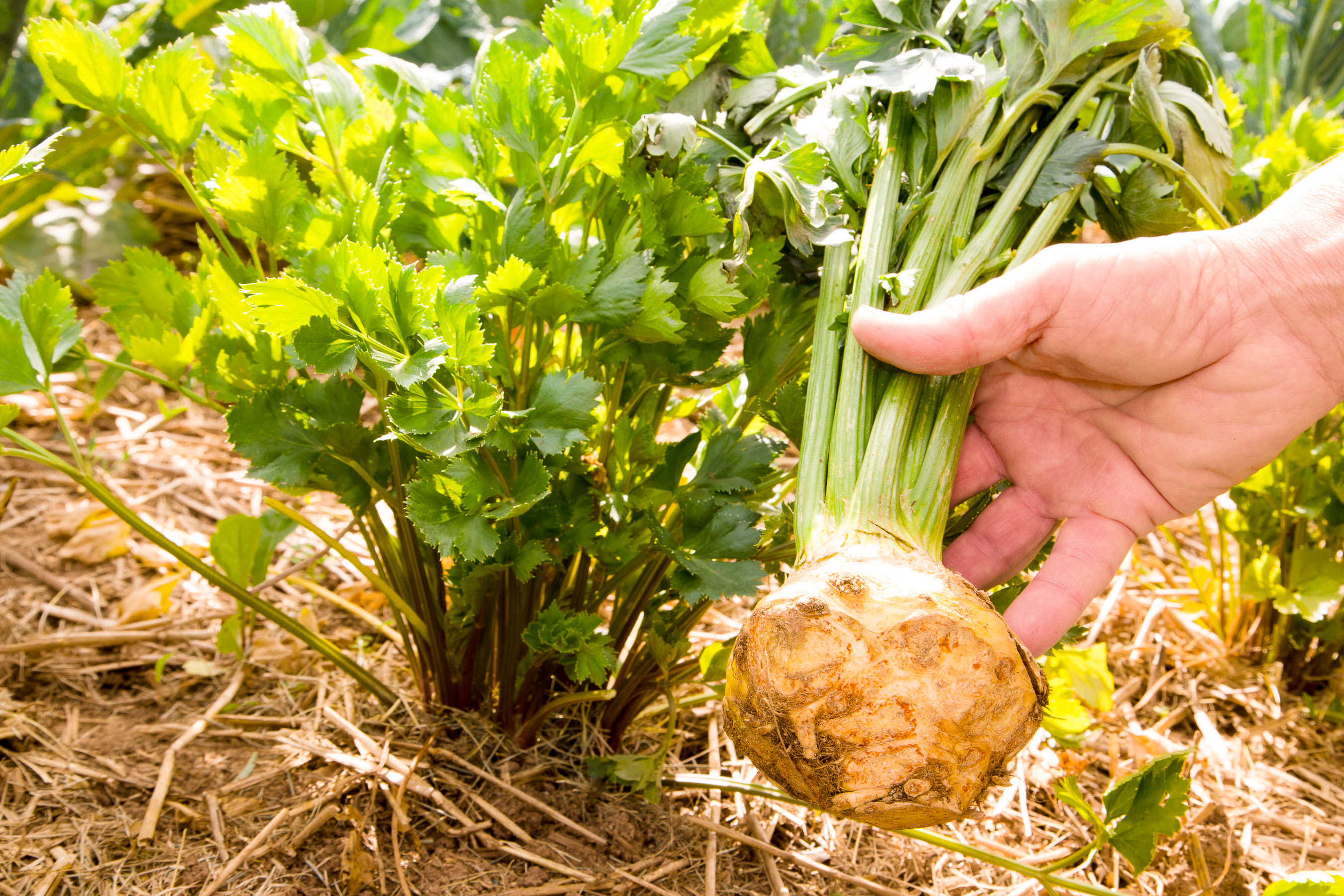 LEXINGTON, Ky.—
While it's definitely not the prettiest vegetable at harvest time, celeriac has many potential uses and may be a natural fit for Kentucky gardeners.
"This is a vegetable that dates back to the Middle Ages in Europe," said John Strang, horticulture specialist for the University of Kentucky College of Agriculture, Food and Environment. "It's also known as turnip-rooted celery, knob celery and what many people maybe more familiar with, celery root. Celery is typically difficult to grow in Kentucky, but celeriac thrives and has nearly zero pest or disease problems."
Celeriac is related to celery. The entire plant looks like and even smells like celery, however it's the root that stands out.  Cooks use it much like a potato; they peel it then roast it, steam it, mash it, blanch it or use chunks or slices in stews and soups.
Strang said it is a long-season crop, taking more than 110 days to mature, but gardeners can harvest the root at all different sizes. Most gardeners harvest celeriac in the fall.
"A great thing about celeriac is that you can store it for six to eight months," Strang said. "Storing it longer is possible, but you may lose flavor and the texture could change. It is a good source of fiber, and it only has about 30 calories per cup."
Strang said gardeners should grow celeriac in full sun to partial shade and that it needs a moist environment with good drainage.
This year Jesse Dahl, horticulturalist at The Arboretum on UK's campus in Lexington, is growing a small crop of celeriac with the help of volunteers. Volunteers work in the garden and learn about different crops and garden techniques and then donate produce to local organizations that feed the hungry.
---
Horticulture