Charitable gift honors late ag econ professor, promotes international agriculture awareness
Charitable gift honors late ag econ professor, promotes international agriculture awareness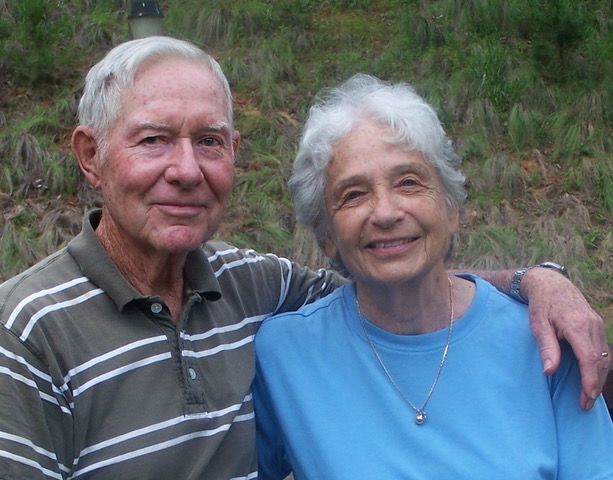 LEXINGTON, Ky., —
Late University of Kentucky agricultural economics professor Russell Brannon was a leader in his field. He spent his career internationalizing teaching, research and extension. When he passed, his wife Janice knew the best way to memorialize him would be to make sure he remained an influential force in the lives of UK students through a charitable gift.
"Russ' core values were integrity, dedication, persistence, diligence, commitment, dependability, compassion, caring and loyalty," Janice Brannon said. "These traits, plus a lifelong love of learning, were passed on to him by his father Luther, himself the son of educators, who undoubtedly passed down a lifelong love of learning. This gift will honor who Russell was and it will encourage students to love learning and explore international agricultural development."
The UK College of Agriculture, Food and Environment will organize the gift into two funds:
Douglas and Jane Leach Equine Research Honorary Fund – A non-endowed research fund named in honor of the Brannons' friends that will support equine safety and horse welfare research
Endowment for Promoting International Agricultural Awareness and Involvement: A Memorial to Russell H. Brannon and daughter Paula – An endowment to provide Department of Agricultural Economics faculty, staff and students with resources to develop and foster international relationships, enhance research, create curriculum and encourage participation in extension and education abroad opportunities
"Our former associate dean for instruction, Joe Davis, once said that Russ Brannon was one of the nation's pioneers of internationalization," said UK Department of Agricultural Economics chair Barry Barnett. "This gift will be impactful for our faculty and students and help us stay current in international agriculture."
Barnett said Russ Brannon directly influenced his own career path.
"He encouraged former UK agricultural economics professor Jerry Skees to study agricultural economics," Barnett said. "It was Dr. Skees who convinced me to go to graduate school and served as my Ph.D. major professor. We worked together on many international projects. I can't help but wonder how different my life would have been if Dr. Brannon had not taken the time to encourage Jerry Skees. Now many students will be able to one day talk about Dr. Brannon's influence on their academic and career trajectories."
Brannon grew up in Oklahoma. He earned a bachelor's degree in agronomy from Oklahoma State University. He received a master's degree in public administration from George Washington University and master's and doctoral degrees in agricultural economics from the University of Wisconsin.
Before joining the UK Department of Agricultural Economics, Brannon worked in Ethiopia while at Oklahoma State University. During that trip, he met his wife, Janice, and discovered their shared love of international development. Brannon served as a lieutenant in the U.S. Army Chemical Corps. He served in various positions in Washington D.C. while studying at George Washington University and worked with U.S. Agency for International Development in Thailand. Brannon worked in Argentina and Uruguay through the Ford Foundation during his doctoral program at the University of Wisconsin.
Brannon served on the UK Department of Agricultural Economics for 30 years. He participated in international projects in Thailand and Indonesia during his tenure and served as Director of UK's Office of International Affairs.
Janice Brannon earned a bachelor's degree in French and Spanish from the University of Northern Colorado at Greeley and a bachelor's degree in art education from UK.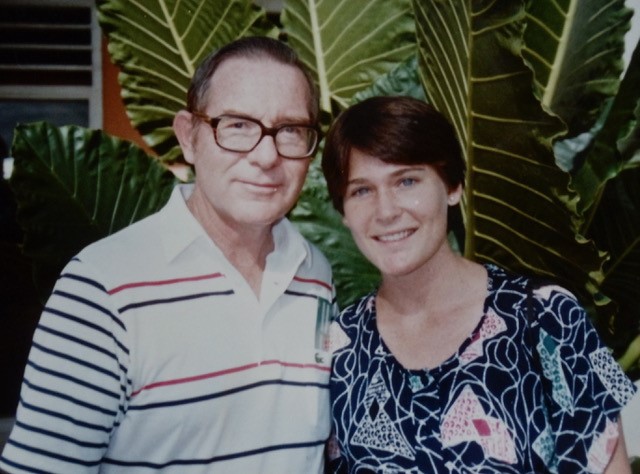 "My love of languages never waned but my expertise was diluted when I added Thai and Indonesian to my list of passions as well as 'temple rubbing' in Thailand, batik painting in Indonesia, and back in Kentucky writing children's stories and pursuing family genealogy," she said. "Motherhood was my greatest love and my three children are my delight. Our sons Shaun and Scott are both married with families. We lost our daughter Paula to a frontal lobal degenerative brain disease when she was 38. She lived her short life well, graduating from the UK College of Business and Economics in 1985 and serving as an English teacher in Sumatra for two years on a UK project in university education, while Russ was chief-of-party for the project. Paula was as passionate as Russ and I about foreign places and people."
The Brannons' gift will enable many UK students to share in their love of education and international development.
---
Economics
Philanthropy