Color Me Kentucky fashion show to showcase unique local styles
Color Me Kentucky fashion show to showcase unique local styles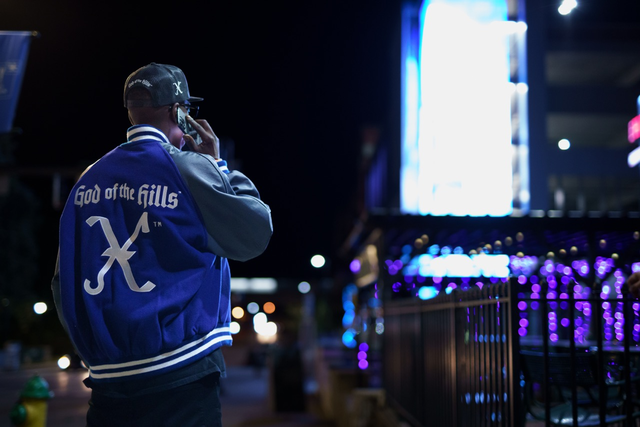 LEXINGTON, Ky., —
University of Kentucky merchandising, apparel and textiles students are spotlighting local, unique styles in this year's show titled "Color Me Kentucky: We are Fashion" in April.
Undergraduates will welcome the UK community and the greater Lexington area to their event April 13, 6-9 p.m. EDT at Kroger Field.
Students in the class MAT 559: Fashion Show Production coordinate and run the show each spring. This is the 13th year for the show.
This year, students will showcase what makes Kentucky fashion unique.
Wesley said all Kentuckians have many ways of expressing themselves through what they wear. Anything from Southern style, sustainable vintage clothing or an outfit for a night on the town will show up on the runway.  
"The MAT 559 students produce the fashion show from start to finish, partnering with local boutiques and showcasing as much local fashion as possible," said Scarlett Wesley, course instructor and associate professor of retailing and tourism management in the UK College of Agriculture, Food and Environment. "This event allows students to practice the real-world problem solving they will soon encounter in their future jobs and teaches them the skills they need to be successful at all levels."
The interactive class offers hands-on learning. Show proceeds go toward student travel opportunities, such as the department's Paris Fashion Week program.
Kentucky basketball fan favorite and CAFE alum Ramel Smooth Bradley will bring his new "ag" leisure, sustainable clothing line, God of the Hills, to the fashion show. Bradley, who took fashion merchandising classes while at UK, has had a passion for feeding and clothing people since his early days in the Clinton Hill neighborhood of Brooklyn, New York.
"I've always dreamed of working in the clothing industry—creating my own clothing line," he said. "Part of my mission to feed people is also to clothe them, even if it's just things like covering up or for job interviews. When I was a child, I would see people bring clothes to my grandmother to clean, repurpose and then give to people who needed them."
Bradley created his clothing line as an homage to Clinton Hill and the hills of Eastern Kentucky. He's taking items from his own closet and family members' closets and redesigning them to become statement pieces for the brand.
"GOTH is a local, sustainable, American brand that is meant to encourage people to persevere through the ups and downs of life to reach their full potential and find the god or goddess inside of them," he added.
Growing sustainable fibers, or biofabrication, already is becoming an important element in the fashion industry. Ultimately, Bradley wants to work with local biotechnology researchers, innovators and manufacturers to grow sustainable fibers for the GOTH brand.
To purchase VIP and general admission show tickets, visit https://go.uky.edu/fashionshow https://www.eventbrite.com/e/color-me-kentucky-we-are-fashion-tickets-530713196457. Local retailers interested in advertising at the event, donating an item to the silent auction or contributing merchandise for attendees may contact Scarlett Wesley at scarlett.wesley@uky.edu.
---
Alumni
Events
Students
Sustainability