Energy efficiency program aims to make all Kentuckians more aware
Energy efficiency program aims to make all Kentuckians more aware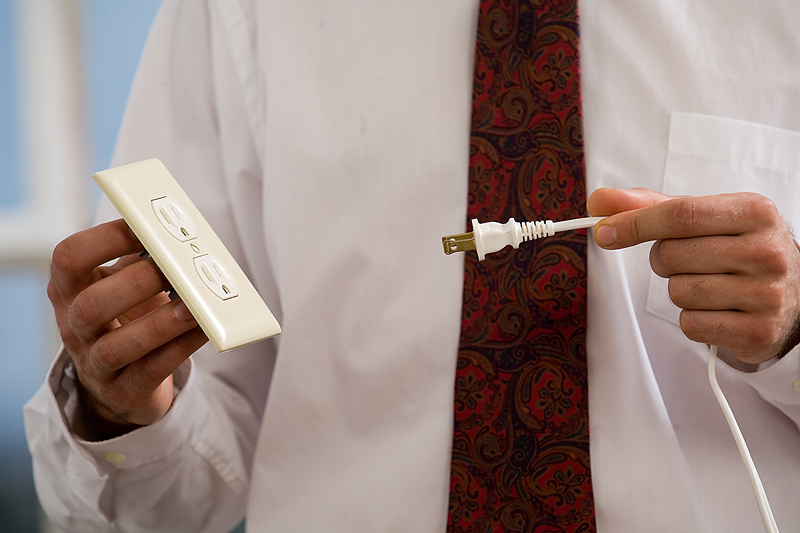 LEXINGTON, Ky.—
Kentucky is one of three states to receive a U.S. Department of Energy grant to use Cooperative Extension offices to funnel energy efficiency information to residents. Beverly Miller, an extension associate in the University of Kentucky College of Agriculture Department of Biosystems and Agricultural Engineering is spearheading the effort dubbed "Energy Efficiency Awareness and Action Program."
Miller said if the program is successful in Kentucky, it could become a nationwide program.
 "We've begun to work with our Cooperative Extension agents throughout the state to give them tools they can pass on to their clientele," Miller said. "We are hoping they will be able to reach residential and commercial clients, as well as 4-H'ers in their counties."
The program uses online tools so that residents and commercial business owners can perform energy assessments in their homes and businesses. The free tools are available at http://www.bae.uky.edu/energy/residential/ and http://www.bae.uky.edu/energy/commercial/.
As part of the program, Miller has issued an Energy Efficiency Awareness and Action Challenge to each county. To meet the challenge, agents must complete a personal home energy assessment, benchmark their own county offices and conduct at least one of three programs throughout the year—one addressing home energy efficiency, one addressing commercial energy efficiency and one to engage 4-H youth.
"Making energy efficiency improvements does more than just save money," Miller said. "We want people to understand they are also enhancing the comfort of their home—making it healthier too. We want them to see that saving money also means using less energy and that makes a positive impact on the environment by reducing our greenhouse gases."
Several extension agents have already begun to conduct programs in their counties, benchmark their offices and work with Miller to share the program with 4-Hers.
Christin Herbst, the agriculture and natural resources extension agent in Carroll County, is close to completing the challenge.
"I've worked on doing my own energy assessment, and we've benchmarked the office," she said. "We have already presented the 4-H program and March 5, I'll be conducting the "Living Better through Home Energy Management" program at the Carroll County Extension office for homeowners and then March 12, I'll be presenting "Controlling Overhead through Business Energy Management" to the Carroll County Chamber of Commerce."
In Boone County, family and consumer sciences extension agent Diane Mason has also been working to get through the challenge.
"We did a community education seminar in September," she said "I do think those who attended learned about the computer program that allows them to enter their energy information and track it over time. We have entered information for our office buildings into the online system to benchmark them. We recently added insulation to one of our buildings and will be looking to see what kind of energy savings we realize as a result of that improvement in the building."
Mason said she'd also changed some things at home after she completed her own residential assessment.
"I have caulked and sealed things up and have seen energy savings," she added.
In Fayette County, family and consumer sciences extension agent Diana Doggett is beginning the challenge.
"Fayette County Cooperative Extension is intent in learning ways to become more energy efficient by participating in the Energy Efficiency Awareness and Action Program," she said. "It is judicious that we assess and evaluate our own office space energy usage in order to provide energy efficiency management best practices to local home and business clientele."
The grant originated from the U.S. Department of Energy to the Kentucky Department of Energy Development and Independence, which funneled the support to the UK College of Agriculture.
---
4 H Youth
Biosystems Ag Engineering
Community Development
Economics
Environment
Extension
Family Consumer Sciences
Sustainability