Habitat restoration, research on tap for Kentucky Botanical Symposium
Habitat restoration, research on tap for Kentucky Botanical Symposium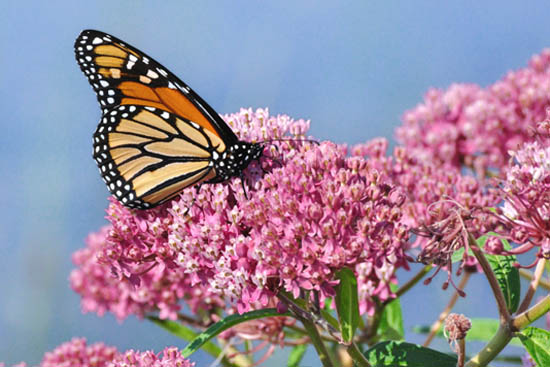 LEXINGTON, Ky.—
Kentucky is rich. It has more miles of streams and rivers than any other state except Alaska. Forests cover 50 percent of the state. And once upon a time, the savanna in the central part fed wildlife and humans with its lush biodiversity. This year's Kentucky Botanical Symposium, Oct. 9-10 on the University of Kentucky campus, will celebrate that richness with an exploration of habitat restoration efforts and ecosystem research.
Geared toward both amateur and professional plant enthusiasts, the symposium will offer opportunities to share information about Kentucky native plants and ecosystems. Discussion topics presented by national, state and local experts will examine rare species conservation, ecosystem restoration, stream restoration, urban conservation and invasive species management. Various conservation groups will have displays and there will be a native plant sale.
Friday's presentations will take place from 8:30 a.m. to 5 p.m. EDT in UK's E.S. Good Barn, part of the College of Agriculture, Food and Environment. The fee is $25, which includes lunch and a one-year membership in the Kentucky Native Plant Society. Students may attend for free, but lunch is not included.
On Oct. 10, the action moves into the field. Beginning at 9 a.m. in front of the Dorotha Smith Oatts Visitor Center at The Arboretum, local experts will lead a variety of walks and discussions, including tours of woodlands and prairie; searches for hidden plant gems and host plants for butterflies and moths; and a walk to identify native trees and shrubs suitable for the home landscape.
"The Arboretum's focus on Kentucky native plants and ecosystems is a perfect fit for guided tours of its diverse plant collections and managed areas including prairies, wetlands, and The Arboretum Woods," said Todd Rounsaville, native plants curator at The Arboretum. Rounsaville will lead one of the tours on Saturday morning.
Beginning at 1 p.m. participants will carpool from The Arboretum to three Fayette County sites: the Wolf Run watershed project, Hickman Creek watershed, and 15 acres of restored biodiversity on Dave Svetich's property in the eastern part of the county. Saturday's events will conclude at 5 p.m. and are free to the public.
Register online through http://www.knps.org. Prepayment is not required.
The symposium is sponsored by The Arboretum, the Kentucky Native Plant Society, Wild Ones, Floracliff Nature Sanctuary, Kentucky Exotic Pest Plant Council and Friends of Wolf Run.
---
Environment
Events
Forestry
Horticulture
Sustainability