Halcomb receives UK Wheat Science Group Service Award
Halcomb receives UK Wheat Science Group Service Award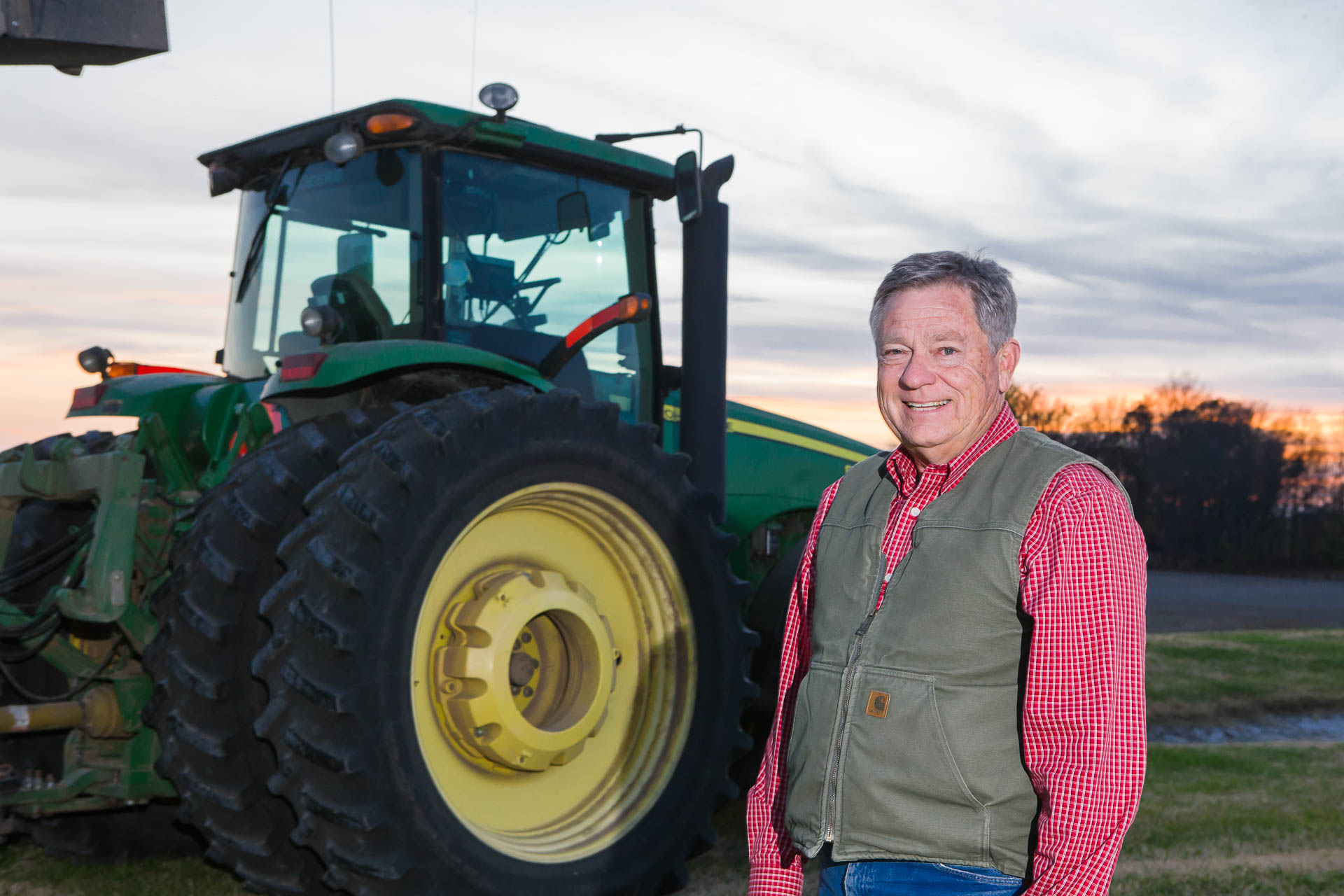 LEXINGTON, Ky.—
The University of Kentucky Wheat Science Group recently honored Kentucky producer Don Halcomb with its first Service Award.
The group created the award to recognize individuals for their partnerships with and contributions to wheat research in the UK College of Agriculture, Food and Environment.
Halcomb of Schochoh in Logan County has advocated for research that will improve Kentucky wheat operations and set the state up as a national leader in innovative wheat production. He has been a partner with UK's Wheat Science Group since its formation and has been the driving force behind many UK research projects.
Lloyd Murdock, UK extension soils scientist, has worked with Halcomb since the 1980s on numerous wheat-related research projects looking at effects of nitrogen on the crop. It was their work and leadership that helped no-till wheat become an accepted practice ─ first among Kentucky growers and later adopted by growers in other states.
"Don is a great thinker and a great reader and a great listener," Murdock said. "He always seems to be on the cutting edge of what is needed in order to take the next step forward in Kentucky agriculture. I have never seen him do any of this for his own benefit."
Halcomb has partnered with group members on various research projects, including two decades of continuous wheat breeding and variety trials. He has also hosted many wheat and small grain field days in conjunction with college researchers.
"At the end of a long meeting when everyone else has run out of steam, he will ask a question that just stops everyone in their tracks, because it is so perceptive," said David Van Sanford, UK wheat breeder. "Without a doubt he makes all of us around him better by keeping us on our toes and inspiring us to think more deeply. He has been a great friend to the Wheat Science Group and has made us better at what we do."
Halcomb believes the partnership between Kentucky wheat producers and the UK Wheat Science Group has been a win-win for all.
"I feel like the wheat growers in Kentucky have made huge progress in the last 25 years, and UK researchers have been a big part of that," he said.
---
Awards
Crops
Extension
Research