Harwood is first editor of new academic journal
Harwood is first editor of new academic journal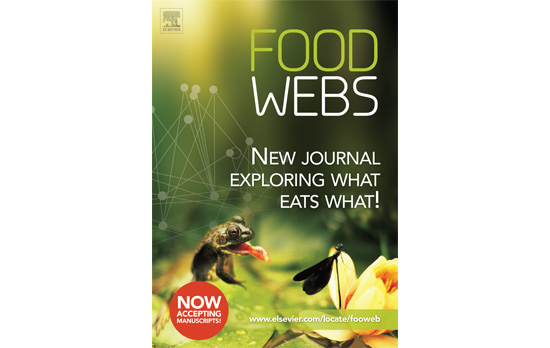 LEXINGTON, Ky.—
An entomologist at the University of Kentucky has been named the editor-in-chief of a new academic publication that focuses on species interactions in nature and the structure of ecosystems.
James Harwood, associate professor of entomology, will be the first editor of the peer-reviewed journal Food Webs, published by Elsevier.
"In the past 40 years, there has been a rapid proliferation in the number of articles published across many different academic journals focusing on various aspects of food web biology, but no publication has solely focused on this discipline," said Harwood, of the UK College of Agriculture, Food and Environment. "This publication will create a forum for researchers working in food web biology to publish their work in one place instead of their articles being dispersed in several different journals."
At the request of the publisher, Harwood established an editorial board made up of leading food web biologists from around the world.
"It's important that we better understand food web structure in biological systems and  assess the influence that organisms have on one another," he said. "This type of research spans all fields of organismal biology and includes everything from agriculture to fisheries, from organisms in the Arctic tundra to the Amazon River rainforest."
The first issue of the journal is scheduled to come out later this year and will be published at least six times per year. Food Webs will be available at http://www.journals.elsevier.com/food-webs/.
Elsevier is a world-leading provider of scientific, technical and medical information products and services. It publishes nearly 2,200 journals including Cell and The Lancet.
---
Awards
Entomology
Environment
Events
Research
Sustainability