Hunter named leader of UK Family and Consumer Sciences Extension
Hunter named leader of UK Family and Consumer Sciences Extension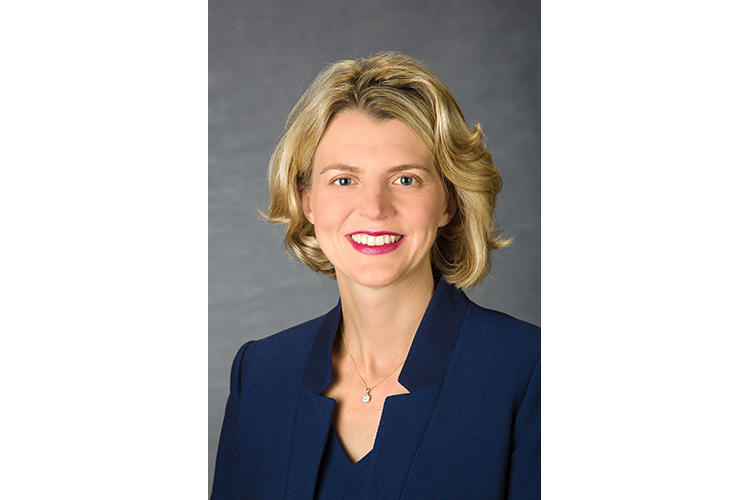 LEXINGTON, Ky.—
 A faculty member with a long history in the University of Kentucky College of Agriculture, Food and Environment is the new leader of UK Family and Consumer Sciences Extension.
The University of Kentucky Cooperative Extension Service recently named Jennifer Hunter to the position.
Hunter has held many diverse positions within the college. Recently, she was an associate extension professor in the Department of Family Sciences and extension specialist for family finance and resource management. She also has served as an extension associate in animal sciences, 4-H youth development agent in Madison County and senior extension associate in agricultural economics.
In these positions, she has produced more than 150 print and electronic publications and conducted more than 800 educational programs.
"Jennifer Hunter comes to the assistant director of Family and Consumer Sciences position with experience at many levels of extension," said Gary Palmer, interim associate dean for the UK Cooperative Extension Service. "That experience provides a unique perspective that will bring the innovation needed in a modern world. She will help FCS provide the science-based knowledge in the many areas affecting individuals and families today."
As assistant director, Hunter will provide oversight for family and consumer sciences extension and work with state extension specialists to conduct state-level programs and events.
"I hope to directly support our extension agents and specialists to develop and deliver quality, educational programming that is responsive to community needs," she said.
An Ashland native, Hunter's first interaction with the college began while she was a 4-H'er participating in speech and demonstration projects. She remained active in 4-H throughout high school. Hunter earned three degrees from the college including a bachelor's in agricultural economics, a master's in vocational education and a doctorate in family sciences.
---
4 H Youth
Economics
Extension
Family Consumer Sciences
Livestock