Kenny Burdine receives 2015 Farm Public Relations Award
Kenny Burdine receives 2015 Farm Public Relations Award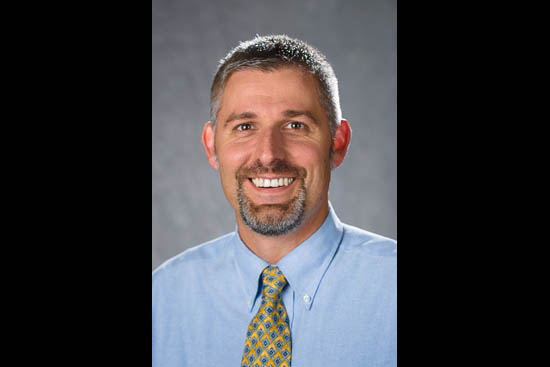 Published on Dec. 4, 2015
LOUISVILLE, Ky.—
Kenny Burdine, an extension livestock economist and assistant extension professor at the University of Kentucky College of Agriculture, Food and Environment, is the recipient of Kentucky Farm Bureau's 30th annual Farm Public Relations Award. He was recognized on December 3 during the general session of the farm bureau's annual meeting at the Galt House in Louisville.
Burdine, a native of Jessamine County, has worked at UK for 15 years. During this time, he has traveled extensively across the state conducting educational programs for beef, dairy, equine and forage producers in the areas of market outlook, profitability and risk management. He has also been a regular speaker at livestock programs outside of the state.
In addition to his Extension work, Dr. Burdine teaches a livestock marketing course in the UK Department of Agricultural Economics.
---
Awards
Economics