Kentucky Agricultural Leadership Program accepting nominations for Class 13
Kentucky Agricultural Leadership Program accepting nominations for Class 13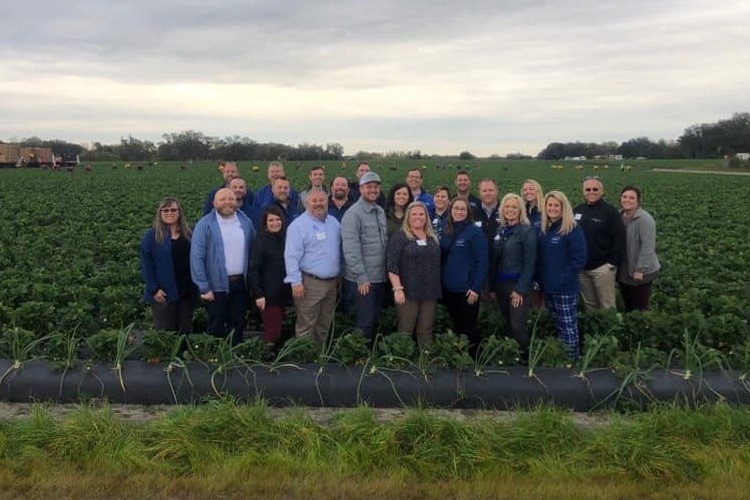 LEXINGTON, Ky.—
The premier Kentucky agricultural leadership development program is accepting nominations through Sept. 1 for its next class of participants. Housed in the University of Kentucky College of Agriculture, Food and Environment, the Kentucky Agricultural Leadership Program is an opportunity for the state's young farmers and agribusiness professionals who possess leadership potential to refine those skills and build their awareness of many diverse agricultural issues. 
"KALP is about more than farming," said Steve Isaacs, UK agricultural economist and program co-director. "With this program, we hope to capture the diversity of agriculture and rural communities across our state. Participants will polish essential leadership skills, identify common rural and urban concerns, understand current public policy issues and establish a basis for lifelong learning and development. We are preparing the future who's who of Kentucky agriculture." 
During the nearly two-year intensive program, class members will learn about leadership, agricultural policy, communication and trade. They will also learn about cultural, social and agricultural issues at the local, state, national and international levels. 
"The goal is to challenge participants to look beyond their paradigm to enhance the future of Kentucky agriculture and our rural communities," said Will Snell, UK agricultural economist and program co-director. "Program graduates have gone on to become active leaders in legislative bodies, farm and commodity organizations, agribusinesses and their local communities, which is vital for the future of agriculture in today's challenging marketplace and policy arena." 
Selected individuals must commit around 50 days during the two years to the program. The program includes 10 domestic seminars devoted to agricultural issues. Members will visit many Kentucky agribusinesses, Frankfort, Washington D.C. and travel domestically and internationally to experience different facets of agriculture in unique settings. 
"This program serves to enhance the talents and strengths of young Kentucky farm leaders," said Emily Roe Brown, program coordinator. "KALP is focused on developing the intellectual requirements for contemporary and future problem solving in farming, sustainability, economic productivity, effective communication and cultural understanding." 
The program began in the mid-1980s and was originally called the Philip Morris Agricultural Leadership Program. Philip Morris fully funded the first seven classes. Today, the program has nearly 200 financial supporters including the Kentucky Agricultural Development Board, Kentucky agribusinesses, farm organizations program alumni and participants. Selected class members are responsible for tuition of $2,500 payable in two installments to help offset the $15,000 per person program costs. 
Interest is expected to run high for the 22 available seats in Class 13. Candidates can self-nominate or be nominated by extension agents, farm organizations, trade associations, program alumni and others. Nomination forms and more information is available on the program's website https://kalp.ca.uky.edu/. Interviews for Class 13 will begin the week of Dec. 13. The class begins meeting in February 2022 and will graduate in August 2023. 
---
Community Development
Crops
Economics
Events
Extension