Lexington to showcase nature, trees with Arbor Day celebration at The Arboretum
Lexington to showcase nature, trees with Arbor Day celebration at The Arboretum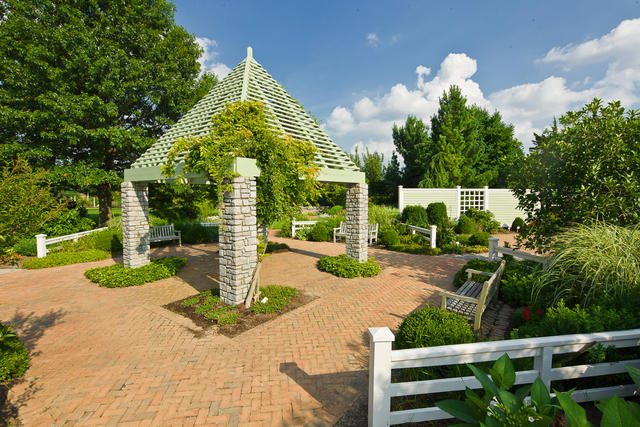 LEXINGTON, Ky.—
As the nation marks the 140th anniversary of Arbor Day, Lexington's celebration will be in full bloom with tree seedling give-a-ways, proclamations, booths, free admission to a garden wonderland and thousands of patrons celebrating sustainability.
It all takes place Saturday, April 28 at The Arboretum, State Botanical Garden of Kentucky, courtesy of Kentucky Utilities, the presenting sponsor, with support by Lexmark and Kentucky-American Water.
"It's an eco-extravaganza that puts Lexington's Arbor Day on the map," said Laura Douglas, KU vice president, Corporate Responsibility and Community Affairs. "It's a festive day with something for everyone, and KU is proud to sponsor this celebration for the second year."
The Arboretum, located on the University of Kentucky campus at 500 Arboretum Drive, draws some 200,000 visitors each year, and April 28 is expected to be its biggest day in 2012.
"Last year's celebration drew a record-smashing crowd, and 2012 will only be better," said Marcia Farris, executive director of The Arboretum, which is part of the UK College of Agriculture. "It's a showcase of nature with activities for children and adults to enjoy."
The Arboretum was created in 1991 as a joint effort between UK and the Lexington-Fayette Urban County Government. In March 2000, The Arboretum was named the "Official State Botanical Garden for the Commonwealth of Kentucky."
Arbor Day 2012 includes free admission from 10 a.m. until 3 p.m. to The Arboretum's new Kentucky Children's Garden. The garden is replete with native trees and plants, scenic trails, waterways, interactive exhibits, an amphitheater and friendly animals.
In addition, UK will receive its first Tree Campus USA Award from the Arbor Day Foundation. Lexington Vice Mayor Linda Gorton, Douglas and other officials will hold a ceremonial tree planting. The Arboretum has planted 77 new trees thanks to a matching "Plant for the Planet" grant from KU.
The lineup of activities includes:
o   More than 40 eco-friendly exhibitors, 10 a.m. to 2 p.m.
o   Free admission to The Kentucky Children's Garden, 10 a.m. to 3 p.m.
o   Arbor Day proclamation by Vice Mayor Linda Gorton, 10 a.m.
o   KU tree seedling give-a-way, 10 a.m. to 2 p.m.
o   Tree City USA Award and Tree Campus USA Award, 10:10 a.m.
o   KU's Mini-City electric safety demonstration, 10 a.m. to 2 p.m.
o   Visits by KU's Louie the Lightning Bug, Smokey Bear and Rosie the Recycler, 10 a.m. to 2 p.m.
Arbor Day culminates The Arboretum's "Earth Month: Party for the Planet," a month's worth of activities sponsored by KU in April. The party included presentations, classes, tree walks, a spring break camp, seminars and other activities to promote trees and sustainability.            
---
Environment
Events
Horticulture
Sustainability