Matthews named assistant dean for research
Matthews named assistant dean for research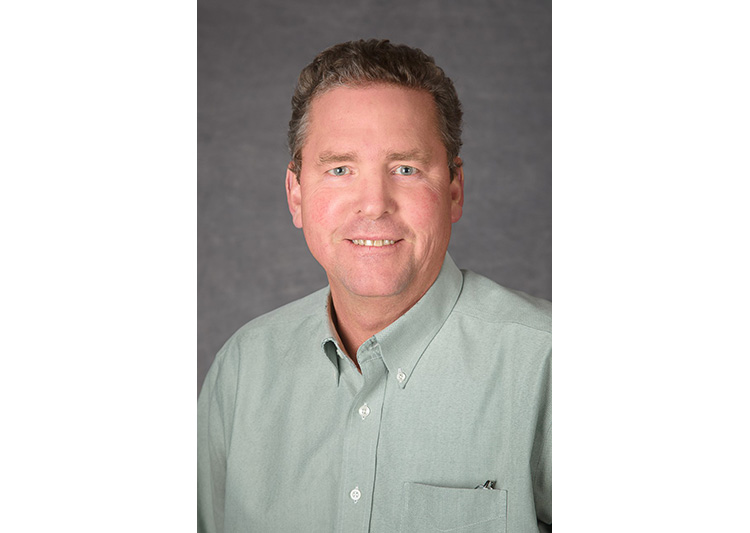 LEXINGTON, Ky.—
As the college with the largest research funding outside of medicine, the University of Kentucky College of Agriculture, Food and Environment is expanding its research office to include James Matthews as the new assistant dean for research.
As assistant dean, Matthews will report to both Dean Nancy Cox and Associate Dean for Research Bob Houtz.
"I am honored by Dean Cox and Associate Dean Houtz for this opportunity," Matthews said. "I look forward to facilitating the already impressive efforts of CAFE's faculty, staff and students to achieve the college's mission of enabling the current and future success of our many clientele groups."
Matthews will continue his role as professor in the Department of Animal and Food Sciencesin beef/ruminant nutritional physiology. In this part-time position, his new duties will include leading the college's beef task force; serving as the point of contact for the U.S. Department of Agriculture's Agriculture Research Service building program and agreement; coordinating with associate deans for research and administration on issues related to animal research facilities; developing relationships with the Kentucky Livestock Coalition and other stakeholders; and assisting with strategic responses to new opportunities.
Additionally, Matthews will coordinate with others within the college on legislative policies impacting research and opportunities to work with companies to develop technologies for agriculture, food and other industries.
The college has a significant research infrastructure and footprint managing about $50 million in grants and contracts and submitting more than 300 proposals each year. Additionally, as an important component as a land-grant university, the college manages over $7.5 million in federal research grants distributed across multiple departments which are matched by an equivalent amount of state-mandated funds.
Matthews has an impressive track record of securing grants, resulting in the continuous funding of his research programs, through a combination of external and internal grants from federal, industry, university and college sources. This funding has also supported the successful sole major advising of six doctoral students, seven master's degree students, and seven postdoctoral scholars. Additionally, through his grantsmanship, he has funded mentoring of independent undergraduate research for students from the Agricultural and Medical Biotechnology, Animal and Food Sciences, and Biology programs.
"I am so happy to have Dr. Matthews join our team as he brings a dimension to our office in animal production agriculture which we have not had," Houtz said. "His expertise in beef/ruminant nutritional physiology and strong success in competitive extramural grant funding demonstrates our commitment to this important agricultural industry in Kentucky and its continued success through research-based education."
---
Extension
Livestock
Research