Montross named chair of UK Department of Biosystems and Agricultural Engineering
Montross named chair of UK Department of Biosystems and Agricultural Engineering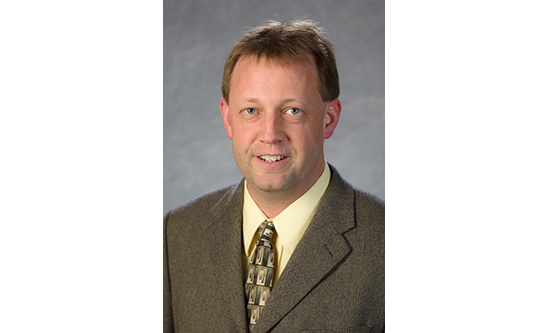 LEXINGTON, Ky.—
A longtime University of Kentucky educator, researcher and farmer is the new chair of the Department of Biosystems and Agricultural Engineering in the University of Kentucky College of Agriculture, Food and Environment.
Michael Montross assumed his new role July 1.
Montross has been a member of the department since 1999, after he graduated with a doctorate from Purdue University. He also holds bachelor's and master's degrees from Michigan State University.
While at UK, Montross has had experience in research, teaching and extension, and he is recognized for effective and relevant research activities. He has received many nationally competitive grants and is engaged in a number of multidisciplinary projects. His research has focused on drying, storage and granular mechanics of grains and oilseeds as well as biomass collection, characterization and processing.
While he has not had an official extension appointment, Montross' research projects have often required him to cooperate with and reach out to Kentucky farmers. He is also an extension client, using extension knowledge and expertise to help make decisions for his cattle operation in Madison County.
"I am a firm believer in the land-grant mission," he said. "Strong extension, research and teaching programs are all critical to the success of the department, college and state."
Montross is active in the American Society of Agricultural and Biological Engineers and is a licensed professional engineer, which is the highest standard of competence, achievement and quality for engineers.
"I want to thank Dr. Montross for his willingness to take on this role and guide the department in the next six years," said Nancy Cox, dean of the college. "Dr. Sue Nokes, the outgoing chair, has done a tremendous job in her six years in this position, and she has set the bar quite high. We thank both Dr. Nokes and Dr. Montross for their leadership."
---
Biosystems Ag Engineering
Extension
Research