New UK study could help fight food insecurity
New UK study could help fight food insecurity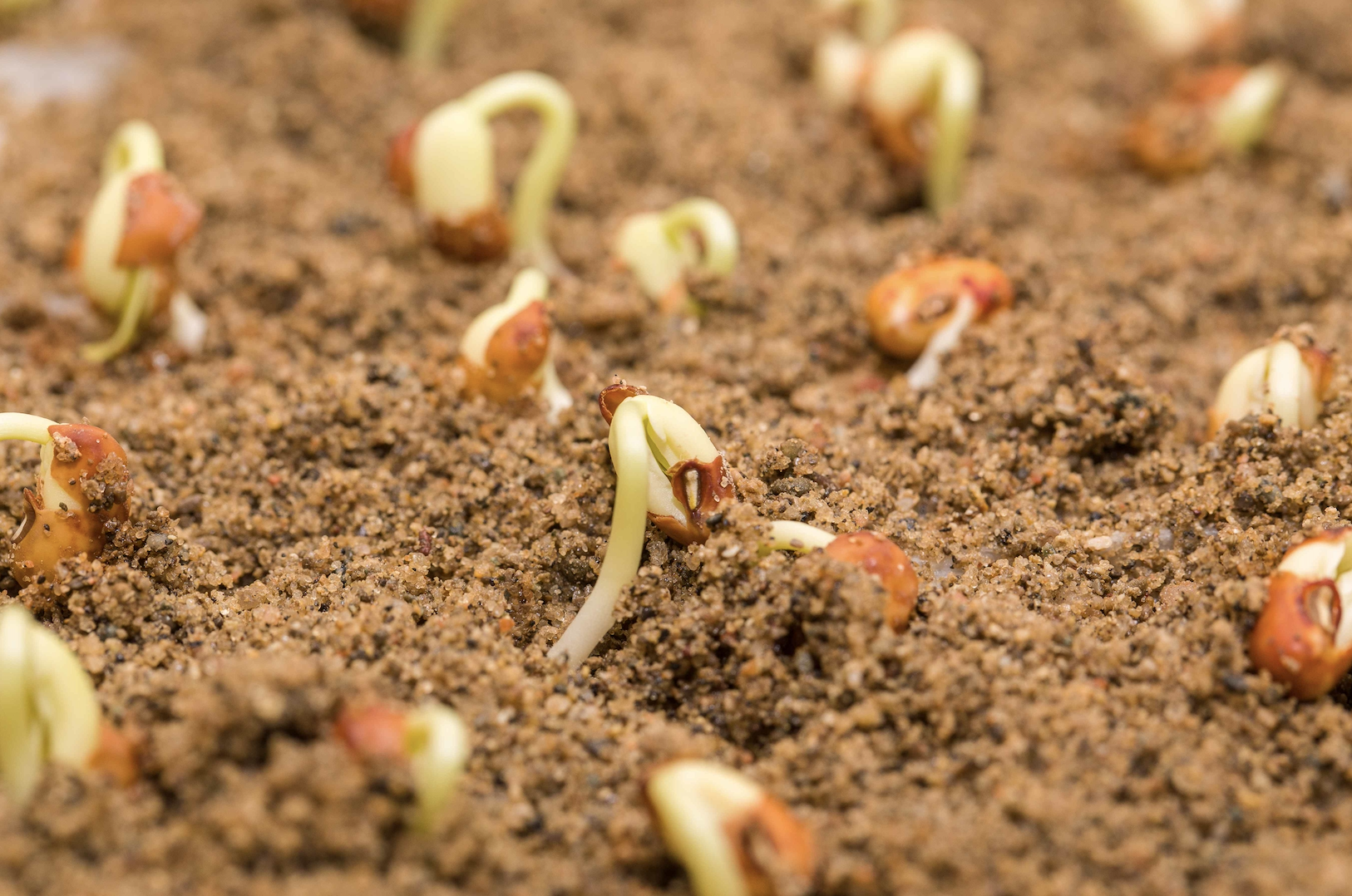 Lexington, Ky.—
A University of Kentucky researcher is leading a study that could help combat food insecurity. The research, published in Nature Plants, focuses on ways to produce larger crop seeds, allowing farmers to increase their grain yields. 
"The world population is rapidly increasing and achieving more food with less input is essential," said Tomokazu Kawashima, associate professor in the UK College of Agriculture, Food and Environment Department of Plant and Soil Sciences, who led the group. "We found that manipulations of cytoskeleton dynamics in the endosperm can enlarge the seed size in A. thaliana, a model plant for molecular and cellular biology. By applying the same concept to grain crops such as soybean, wheat, maize and rice, we might be able to increase the grain yield. Therefore, this new discovery should enable greater food security." 
In a growing seed, the embryo and endosperm are developing. The embryo becomes a seedling when germinated, while the endosperm nourishes the embryo for its development. Although scientists know that the early stage of endosperm development affects the final seed size, it has been hard to get a clear picture of how the cells work together to control endosperm development and how the early-stage endosperm affects the final seed size in flowering plants. 
Using the established real-time live-cell imaging technique and genetics, the researchers figured out how the early-stage endosperm A. thaliana development takes place from beginning to end.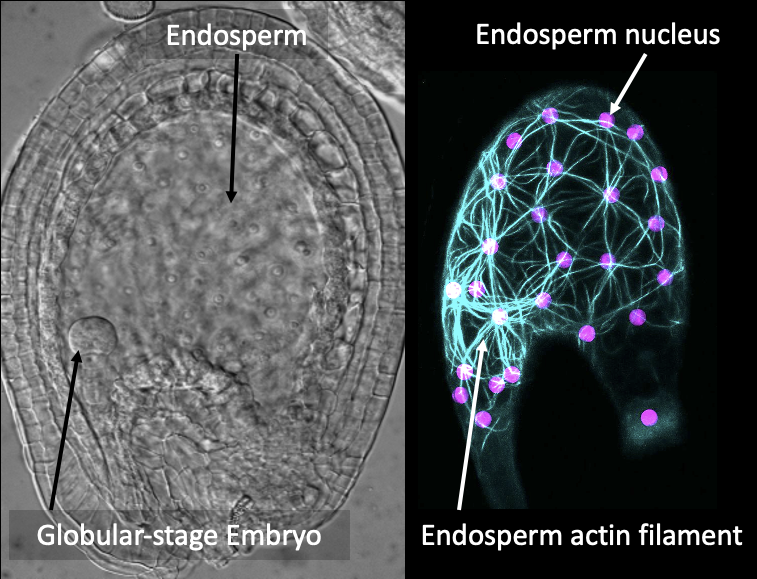 "We found that cellular structural components called cytoskeletons show unique dynamics during endosperm development and also found that one of the cytoskeletons, called actin filament, involves in seed size determination," Kawashima said. "We believe that if we can increase the size of grain crop seeds by manipulating actin filament dynamics in the endosperm, we could go a long way to reducing food insecurity." 
UK professor Ling Yuan, also with the UK Department of Plant and Soil Sciences, was another member of the team. Additional contributors to the paper include scientists from Nagoya University in Japan and Gregor Mendel Institute in Austria. 
Research reported in this publication was supported by the National Science Foundation Division of Integrative Organismal Systems under Award Number 1928836. The opinions, findings and conclusions or recommendations expressed are those of the author(s) and do not necessarily reflect the views of the National Science Foundation. 
---
Crops
Research