Pilot Program for COVID-19 Research Launches Multiple Projects in Record Time
Pilot Program for COVID-19 Research Launches Multiple Projects in Record Time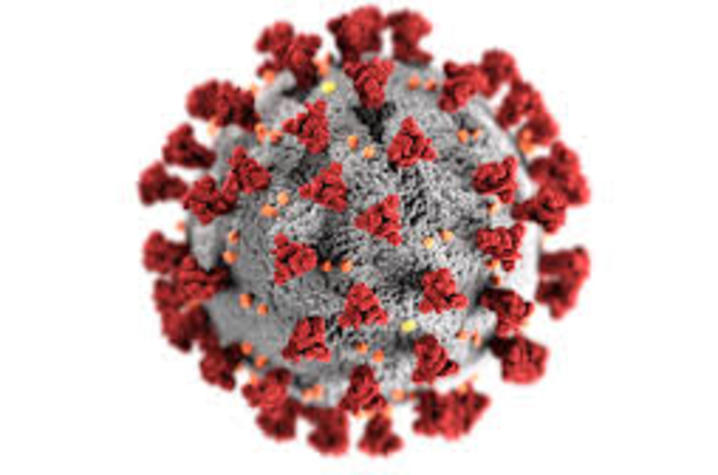 LEXINGTON, Ky.—
A new pilot funding program for multidisciplinary COVID-19 research at the University of Kentucky has launched in record time and funded 12 pilot projects in as many weeks. The program is a collaboration of the UK CURE Alliance and Center for Clinical and Translational Science, which together moved the funding mechanism from concept to first award in 20 days.
Grants are awarded in three categories of COVID-19 research — health and biomedical science, materials and methods, and social science — each with their own expert review committees. Applications are accepted on a rolling basis.
"The rapid funding of these project is critical to allowing UK's researchers to effectively address the COVID-19 crisis," said Rebecca Dutch, PhD, professor of Molecular & Cellular Biochemistry, who leads the CURE Alliance. "The already funded projects highlight the wealth of research expertise here on campus, and the ability of those experts to rapid deploy their experience to help face this crisis."
The rapid operationalization of the COVID-19 pilot funding relied on utilizing the CCTS' existing pilot program, which, in accordance with the center's mission to accelerate discoveries for health, manages a broad portfolio of pilot programs across campus and with other institutions.
"What allowed the process to go so quickly was leveraging infrastructure we already had in place," said Joel Thompson, PhD, research development director for the CCTS. "We didn't reinvent the wheel. We took a CCTS process and adapted it to respond to this crisis."
To date, the following COVID-19 research projects have received pilot funding.
Core 1: Health and Biomedical Science
Konstantin Korotkov, PhD, College of Medicine, Inhibitors of Papain-like Protease from SARS-CoV-2
Charles Lutz, MD, PhD, College of Medicine, Hypoxia-Induced Dysfunction of Virus-and Fibrosis-Fighting Human NK Cells-A Proposed Cure
Peter Nagy, PhD, College of Agriculture, Food and Environment, Identification of Cellular Targets of Human SARS-COV2 in Yeast
Jeremy Wood, PhD, College of Medicine, Dissecting the Underlying Mechanisms of Hemostatic Dysregulation in COVID-19 Patients
Core 2: Materials and Methods
Bradley Berron, PhD, College of Engineering, Hand Sanitizer Production: Bottleneck Analysis and Remediation
Louis Hersh, PhD, and David Rodgers, PhD, College of Medicine, Production of Single Chain Antibodies (Nanobodies) to SARS-CoV-2 Spike Glycoprotein and its Receptor Binding Domain
Steven Van Lanen, PhD, College of Pharmacy, RNA-Dependent RNA Polymerase as an Antiviral Target
Daniel Pack, PhD, College of Engineering, Proton-Sponge Polymers for Inhibition of SARS-CoV-2 Infection
Jerold Woodward, PhD, and Siva Gandhapudi, PhD, College of Medicine, Identification and Characterization of Virus Specific T Cells in Humans Exposed to SARS-COV-2
Core 3: Social Science
Lance Bollinger, PhD, College of Education, Effects of COVID-19-Induced Social Distancing on University Employees' Physical Activity
Joshua Douglas, JD, Gatton College of Business, The Impact of COVID-19 on the 2020 Elections in Kentucky and Beyond​
Andrew Pliny, PhD, College of Communication and Information, Testing Different Contact Tracing Procedures for Slowing the Spread of COVID-19 
For more information, including RFAs, project descriptions, and an updated list of awardees, visit the COVID-19 Pilot Program webpage.
---
Research