Ready Clarabelle for her close-up: UK scientists need pictures of cows for research project
Ready Clarabelle for her close-up: UK scientists need pictures of cows for research project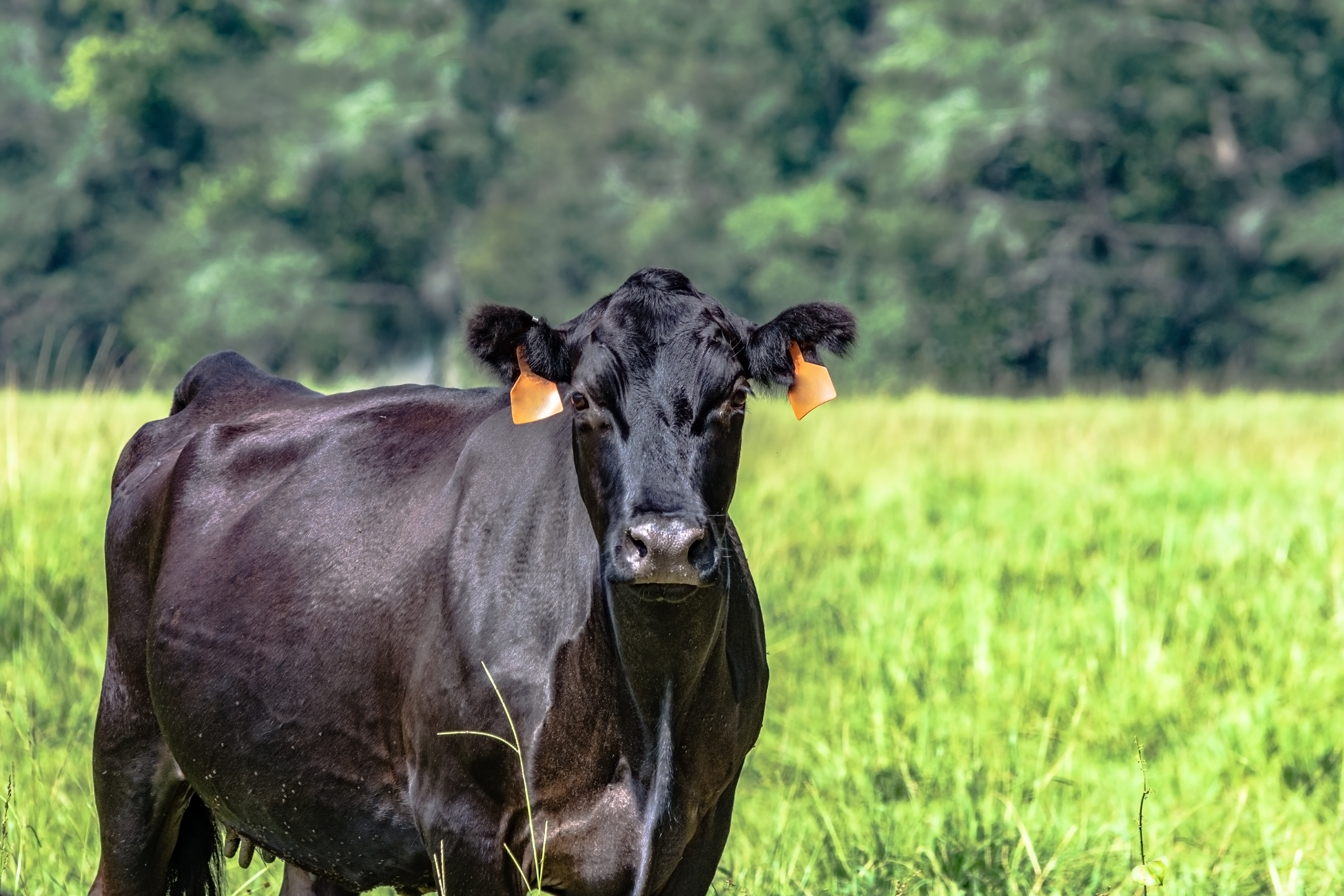 LEXINGTON, Ky.—
University of Kentucky researchers are working to make cattle producers' lives less stressful, but to do that, they need pictures of cows.
A team of scientists led by Jesse Hoagg, associate professor in the UK Department of Mechanical Engineering, is working to develop several technologies that would allow producers to use drones, unmanned aerial vehicles, to locate, identify and perform health checks on cattle.
Josh Jackson, assistant extension professor in the UK College of Agriculture, Food and Environment and a cattle producer, said that part of the motivation for the project came while he was trying to find his Angus herd in the dark.
"Many Kentucky cattle producers have jobs off the farm, and it gets tricky to locate black cows or any cows this time of the year when the sun sets so early," said Jackson, assistant professor in the UK Department of Biosystems and Agricultural Engineering. "We want to lessen producers' stress by helping them locate their animals quicker and help sick animals faster."
UK scientists are trying to develop facial recognition software to allow UAVs to identify cattle. Additional researchers on the project are Michael Sama, assistant professor UK Department of Biosystems and Agricultural Engineering, and Ruigang Yang, professor in UK's Department of Computer Science.
"We hope to use this software to help producers identify potential problems with their cattle including diseases like pink eye and when more fly control is needed," Jackson said.
One of the first steps in the development of this technology is having producers submit photos of their cows' faces, so UK researchers can develop a dataset that a computer can use for facial recognition. Jackson will accept photos of cattle of all breeds and ages.
Producers can submit photos to ukcowmap@gmail.com or share them on their favorite social media page with the hashtag #ukcowmap. Photos should be as high-resolution as possible, and cell phone photos are acceptable. The photos need to capture the entire head of the animal, including the ears. Animals should be as clean as possible, but researchers understand that may not be possible since this has been such a wet year. The majority of the photos should be of the cattle facing straight ahead, but some side pictures are also acceptable.
"Capturing the photo while the cow is in the chute makes our job easier as we can more easily separate out the background," Jackson said. "Nonetheless, field photos are also acceptable."
Jackson will accept multiple photos of the same cow taken throughout the year as their coat and condition changes with the season.
---
Biosystems Ag Engineering
Extension
Livestock
Research