Responses to UK survey will help protect water resources
Responses to UK survey will help protect water resources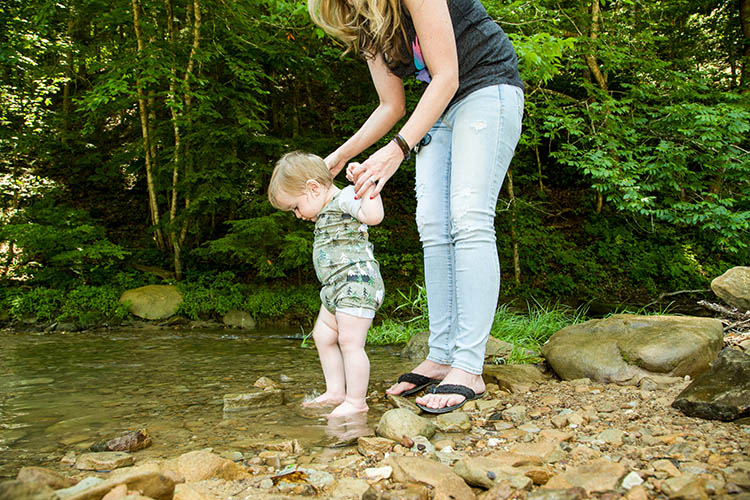 LEXINGTON, Ky.,  — Two University of Kentucky faculty members are conducting a statewide survey for a research study on Kentuckians' values, attitudes and knowledge about water resources in the commonwealth.
Funded by the Kentucky Water Resources Research Institute, the end goal of the project is to develop training materials for professionals who work with the public on water issues. Carmen Agouridis, extension professor in the UK College of Agriculture, Food and Environment, said that even more importantly, the study is ultimately about protecting the state's water.
"Sometimes how valuable our water resources are gets lost in the fact that we have so much water in this state," she said. "We use it for recreation, for drinking, for irrigation. The list goes on. Basically water touches every aspect of our lives every day, so we're trying to find ways to best protect and utilize Kentucky's water resources."
Agouridis and study collaborator, Lauren Cagle, assistant professor in Writing, Rhetoric and Digital Studies, developed the survey from interviewing multiple professionals around the state, including those who are involved in education, the environment, economics, agriculture and industry. The survey, which takes about 10 minutes to complete, will help the researchers understand what Kentuckians know about water and what they value about it.
"That way, when we develop training materials, we're really addressing those values and levels of knowledge without making assumptions," Agouridis said. "Because knowledge and values will vary from place to place, the materials we develop from survey responses will be locally relevant."
Survey respondents must be older than 18 and reside in Kentucky. The survey is available online at http://go.uky.edu/3CY or in hard copy at a local county Cooperative Extension office.
For more information about the survey or the study, contact Agouridis at carmen.agouridis@uky.edu or Cagle at lauren.cagle@uky.edu.
---
Environment
Research
Sustainability