Rittschof named to NAS New Voices committee
Rittschof named to NAS New Voices committee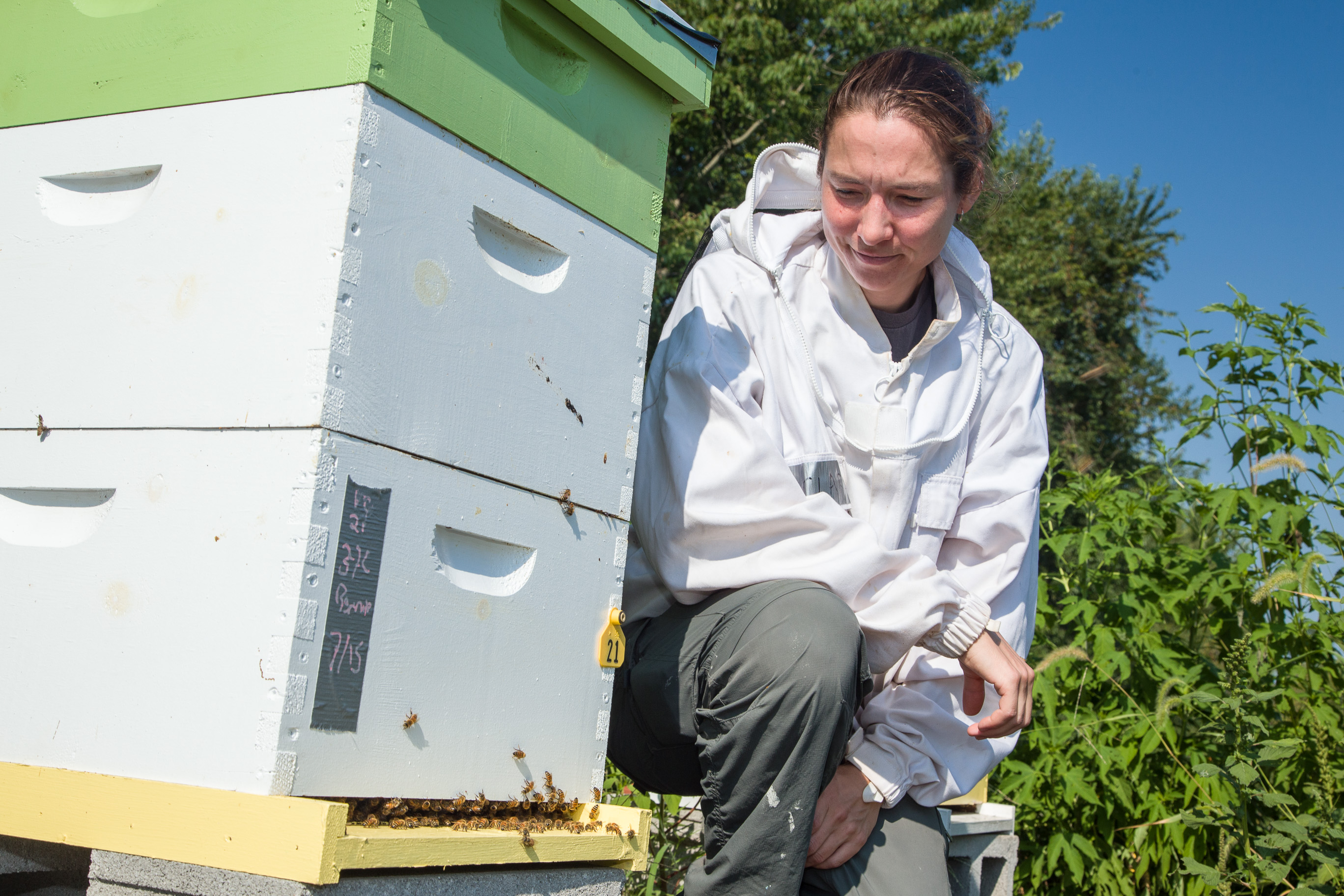 LEXINGTON, Ky.—
Clare Rittschof, University of Kentucky assistant professor of entomology, recently was selected as a committee member of the New Voices in Science, Engineering and Medicine of the National Academies of Sciences, Engineering and Medicine. Committee members are considered by the National Academies to be rising stars in their fields and are selected through a competitive review process. 
During the two-year commitment, committee members will meet with the academies' senior advisory committee to discuss emerging issues in their fields, interact with other young leaders across the country and attend international events focused on science policy. The committee began in 2018, and this is only the second member selection cycle.  
At the UK College of Agriculture, Food and Environment, Rittschof's research combines techniques from molecular sciences and landscape ecology to study how the environment impacts honey bee behavior and health. With collaborators in the social and medical sciences, she looks for comparisons between honey bee behaviors and those of other organisms, including humans. In the past year, she has secured $1.1 million in funding for her research. 
"I'm excited to work with a diverse group of scientists to help shape the policies and priorities of the National Academies," Rittschof said.  "I look forward to bringing the perspective of a service-oriented, land-grant university to these important conversations." 
Rittschof has a strong commitment to teaching and mentoring others. She teaches two classes at UK where students learn about connections between honey bees and humans and how researchers build scientific consensus. She serves as a mentor for high school and college students interested in pursuing a science, engineering, technology and mathematical-related career in agriculture. She recently started a citizen-scientist project focused on common honey bee viruses.  
"This is a well-deserved honor for Dr. Rittschof to join the group of 22 early career leaders from academia, industry, government and nonprofit organizations," said Subba Reddy Palli, chair of the UK Department of Entomology. "I am confident that she will do a great job contributing to the discussion on how science, engineering and medicine are shaping the global future." 
Rittschof is active in the Entomological Society of America (ESA) and serves as chair of the Ethics Committee. The committee is working to emphasize inclusivity within the organization. As part of the Science Policy Committee, she had a leading role in the development of the society's position statements regarding climate change and pollinator health.  
She is a recipient of numerous honors including the Animal Behavior Society's New Investigator Award, ESA's Early Career Innovation Award and a career development award from the National Science Foundation.  
---
Awards
Entomology
Research