Roger Brown named UK's Outstanding Faculty Senator
Roger Brown named UK's Outstanding Faculty Senator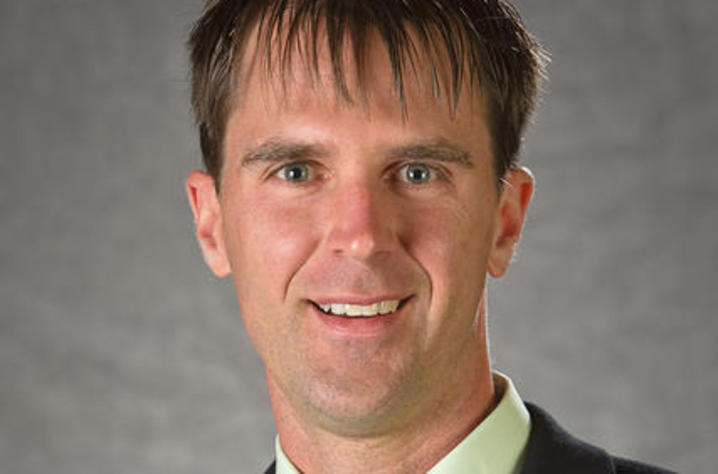 LEXINGTON, Ky.—
Assistant Professor Roger M. Brown has been chosen by his University Senate peers as the recipient of the University of Kentucky's 2017 Outstanding Senator Award.
Brown teaches agricultural marketing, technical communication and resource economics in the UK College of Agriculture, Food and Environment and acts as the college's director of undergraduate studies, with a focus on distance learning.
Brown began his first University Senate term in August 2013. That term was set to expire in August 2016, but in the fall of 2013 he was elected by his faculty senate peers to serve on the Senate Council, the University Senate's executive body, with the term for service ending in December 2016. He served on the Senate's Academic Organization and Structure Committee from 2013-2014. Brown has served on the Senate Committee on Distance Learning and eLearning since 2012 and began chairing that committee in 2015. He has also served as a member of the Senate's Rules and Elections Committee since 2014 and for 2016-17 he has been chair of the Elections Subcommittee of the SREC.
The award is in recognition of that exemplary leadership. Fellow senators remarked that he has served well, promoting the interests and concerns of faculty in general and the University Senate's agenda and goals in particular, including the principle of shared governance in university forums and debates. 
"His running of the Senate Council elections last fall as chair of elections subcommittee portended his continued extraordinary diligence in safeguarding the interests of the faculty constituents in the elections," said Ernest Bailey, professor of immunogenetics and genomics in the UK College of Agriculture, Food and Environment's Gluck Equine Research Center.
"Roger's service while senator on other committees, such as the Senate Committee on Distance Learning and eLearning, has been an exemplary model of getting involved, understanding the issues, and making recommendations that have been adopted into university-wide policy," Bailey added.
Fellow senators said Brown's commitment to his students also impressed. In a description of his teaching methods on his college's faculty website, Brown wrote, "My goal as a teacher is to present my students with thoughtful—if not foreboding—challenges and then do all I can sincerely to help each one tackle those challenges successfully. Challenge them thoughtfully, encourage them sincerely, and they'll perform successfully. That's it in a bombshell... er, I mean, nutshell."
---
Awards
Economics