Schwinke receives UK Wheat Service Award
Schwinke receives UK Wheat Service Award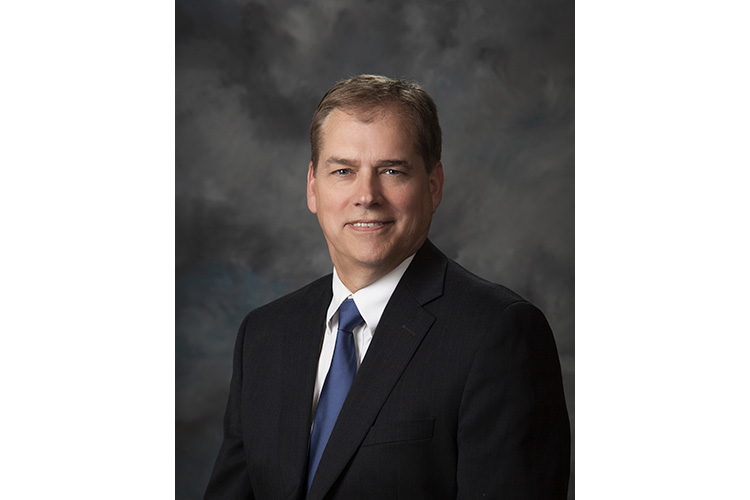 LEXINGTON, Ky.—
Members of the University of Kentucky Wheat Science Group recently honored industry partner Carl Schwinke of Siemer Milling Company with their Service Award. The annual award recognizes individuals for their collaborations and contributions to UK wheat research.
Schwinke has more than 40 years of experience in the grain industry and is vice president of grain supply at Siemer. In this role, he is responsible for risk management of wheat and its coproducts at the company's three flour mills, including one in Hopkinsville.
He is a nationally known industry advocate and serves on the risk management committee for the National Grain and Feed Association and on the executive committee of the U.S. Wheat and Barley Scab Association.
As a longtime supporter and research collaborator with UK College of Agriculture, Food and Environment scientists, Schwinke began working with UK researchers as soon as the Illinois-based company built its Hopkinsville mill in 1994.
"Carl has been a gifted and talented ambassador for wheat among Kentucky growers," said David Van Sanford, UK professor and wheat breeder. "He has helped growers and researchers alike understand that we are all on 'Team Wheat,' and for the crop to survive, we need to pull together."  
As a member of the Kentucky Small Grain Growers Association, Schwinke has supported numerous UK research projects over the years including no-till studies led by Lloyd Murdock, UK soil scientist, and variety development research led by Van Sanford and Bill Bruening, agriculture research specialist.
"Carl exhibits sound judgment based on a lot of good experience, and he is one with whom you enjoy working," said Murdock, UK professor emeritus. "We are fortunate to have Carl as one of our friends and colleagues." 
Schwinke currently serves on the Kentucky Small Grain Growers Association's board of directors and continues to work with UK on various projects to improve wheat quality and profitability.
"When you talk with him, you walk away with a new challenge to figure out," said Carrie Knott, director of the UK Research and Education Center. "These challenges are often complex but always result in what is best for the Kentucky wheat industry."
Schwinke said the relationship he has with UK scientists is special.
"Our relationship with the University of Kentucky is the gold standard of industry working with a land-grant institution, and the progress that has been made in wheat production is phenomenal," he said. "It is a testament to what can be accomplished when people work together for a common goal."
A native of Missouri, Schwinke grew up on a dairy farm in the central part of the state. He holds a bachelor's degree in agricultural economics from the University of Missouri. Schwinke currently resides in Illinois with his wife Tina. They have two college-age daughters, Kara and Christa.
---
Awards
Crops
Extension
Research