Southern Forest Tree Improvement Conference comes to Lexington
Southern Forest Tree Improvement Conference comes to Lexington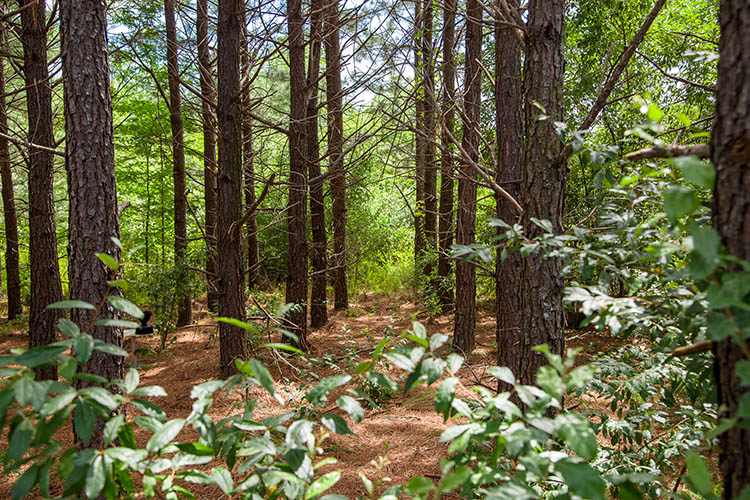 LEXINGTON, Ky.—
The 35th Southern Forest Tree Improvement Conference is June 3-6 in the Hilton Hotel in downtown Lexington. The biannual conference is a focal point for researchers and extension specialists to exchange information and discuss current research and future needs for forest genetics and tree breeding.
This year's meeting is hosted by the Forest Health Research and Education Center, Department of Forestry and Natural Resources and Forestry Cooperative Extension, all part of the University of Kentucky College of Agriculture, Food and Environment, the U.S. Department of Agriculture Forest Service and the Southern Forest Tree Improvement Committee.
Preconference learning opportunities begin on Monday afternoon, June 3, with a series of workshops and meetings including a primer on tree breeding called Tree Improvement 101 and an in-depth discussion of quantitative genetics with presentations by public- and private-sector researchers as part of the North American Quantitative Forest Genetics Workshop.
On Tuesday morning, June 4, Robert Houtz, associate dean for research in the College of Agriculture, Food and Environment, and Seth DeBolt, director of the Beam Institute for Kentucky Spirits at UK, will provide a welcome to kick off the conference. Plenary speakers for the opening day include Jared Westbrook from The American Chestnut Foundation discussing advances in disease resistance prediction and selection in bringing back the American chestnut and Chris Dardick of the USDA Appalachian Fruit Research Station presenting on the genetic regulation of branch orientation and gravitropic potential in trees.
On Wednesday, June 5, sessions include a discussion of tree genomes and implications for pine genetic improvement and chestnut restoration with Jill Wegrzyn of the University of Connecticut, Meg Staton of the University of Tennessee, and Bert Abbott of UK's Forest Health Center, respectively. In the afternoon, Vern Coffey of the State University of New York will continue the discussion on bringing back the American chestnut with a talk on advances in genetic modification of disease resistance and navigating the regulatory process. Steve McKeand of North Carolina State University will present a wide-ranging talk titled, "Notes from the Mountaintop: Where We Go From Here is Up to Us."
An optional daylong, post-conference white oak research field trip and industry tour of the Berea Forest and Maker's Mark Distillery will cap off the meeting on Thursday, June 6.
To register or for more information, go to https://sftic2019.ca.uky.edu/.
---
Events
Extension
Forestry
Research