Spring will have to wait; pattern holding wet, cold weather over Bluegrass
Spring will have to wait; pattern holding wet, cold weather over Bluegrass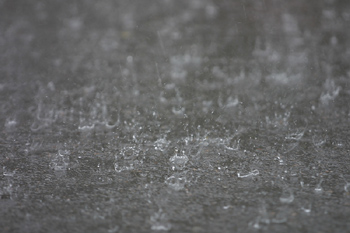 LEXINGTON, Ky.—
According to the calendar, it is officially spring; however, it seems someone forgot to tell the weather to act accordingly in the Bluegrass. So what is going on? Did the groundhog lie? When is it going to get warmer? Will the rain and snow slow down? University of Kentucky College of Agriculture meteorologists offered some explanation and hope.
"Simply put, the eastern half of the country is stuck in a negative Arctic weather pattern," said Tom Priddy, UK agricultural meteorologist. "That's a big part of the reason for the lingering cold and wet weather we have been experiencing."
Priddy said it means a blocking pattern has kept an enhanced trough of low pressure over the Eastern United States, which results in cooler temperatures.
"Kentucky is very susceptible to Canadian or even Arctic outbreaks," UK agricultural meteorologist Matthew Dixon added. "Fortunately, the pattern is going to break, but not before April."
Priddy said outlooks are trending toward above-normal temperatures in both April and the three-month outlook into June.
"That's a welcome sign for sure as Kentucky farmers and gardeners get further into the planting season," he said. "Some horticultural crops have already been delayed."
So, while temperatures will remain cool through the end of March, Kentucky will also continue in an unsettled and wet weather pattern. Since the start of March, the state has averaged nearly 4 inches of rainfall—about an inch above normal.
"This has just added to our already wet winter season where Kentucky was 2.57 inches above normal over the course of December and January," Dixon said. "The wet pattern looks to continue this upcoming weekend and on into April. The five-day rainfall outlook through early next week is predicting anywhere from another half to 1 inch falling across the area. The latest one month outlook for April is also suggesting above normal precipitation. This is in addition to above normal precipitation expected the next three months into June."
Priddy summarized based on the current outlooks, the upcoming planting season looks to resemble years in the recent past.
"In typical Ohio Valley fashion, the weather pattern will throw another curveball at the planting season," he said. "While well below-normal temperatures and wet conditions will continue to postpone field operations through the end of March, we will get a warm-up going into early April and 'spring' will finally arrive."
For more information on a specific forecast through the next seven days, visit the UK Agricultural Weather Center online http://weather.uky.edu/ukawc.shtml. To view outlooks and forecasts, visit http://weather.uky.edu/outlooks.html. Serious weather watchers may visit http://www2.ucar.edu/news/backgrounders/weather-maker-patterns-interactive-map#map to follow global weather patterns.
---
Biosystems Ag Engineering
Crops
Extension
Horticulture
Weather