UK Ag Economics graduate student wins national teaching award
UK Ag Economics graduate student wins national teaching award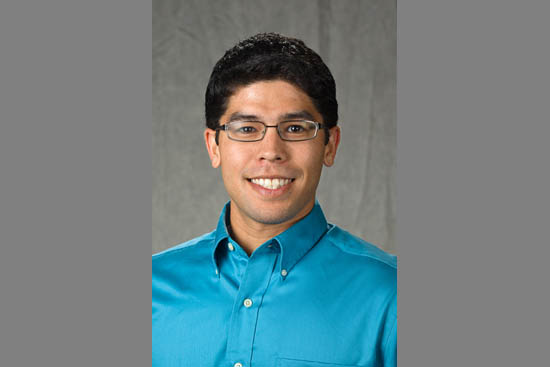 LEXINGTON, Ky.—
Jerrod Penn, a University of Kentucky doctoral student in agricultural economics in the College of Agriculture, Food and Environment, will receive the 2015 Graduate Teaching Award at the annual meeting of the Agricultural and Applied Economics Association in July. The AAEA is the discipline's flagship professional association in North America, and Penn faced tough competition.
Penn teaches multiple courses and receives high marks on student evaluations, but other factors were the key to his success. He independently created two new courses that help students synthesize material across the curriculum. He coaches the department's quiz bowl team and is widely regarded as one of the go-to people for administering regional and national quiz bowl competitions. He recruits new graduate students and mentors undergrads as they learn how to perform research. He also conducts research about teaching and learning with collaborators across the country, and he organizes symposia at conferences to disseminate new knowledge about teaching.
A testament to Penn's excellent reputation, The Ohio State University sought him out to fill a semester-long teaching role last fall when the departure of a faculty member left them without an instructor for two undergraduate courses. Penn took on the challenge and performed well, creating a useful linkage between UK and Ohio State in the process.
As the Graduate Teaching Award winner, Penn will present in the Teaching Tips from Top Teachers session at this summer's AAEA annual meeting in San Francisco. Earlier this year, UK awarded Penn a Provost Outstanding Teaching Award in the graduate student category.
---
Awards
Economics