UK alum takes Kentucky charm to the Big Apple
UK alum takes Kentucky charm to the Big Apple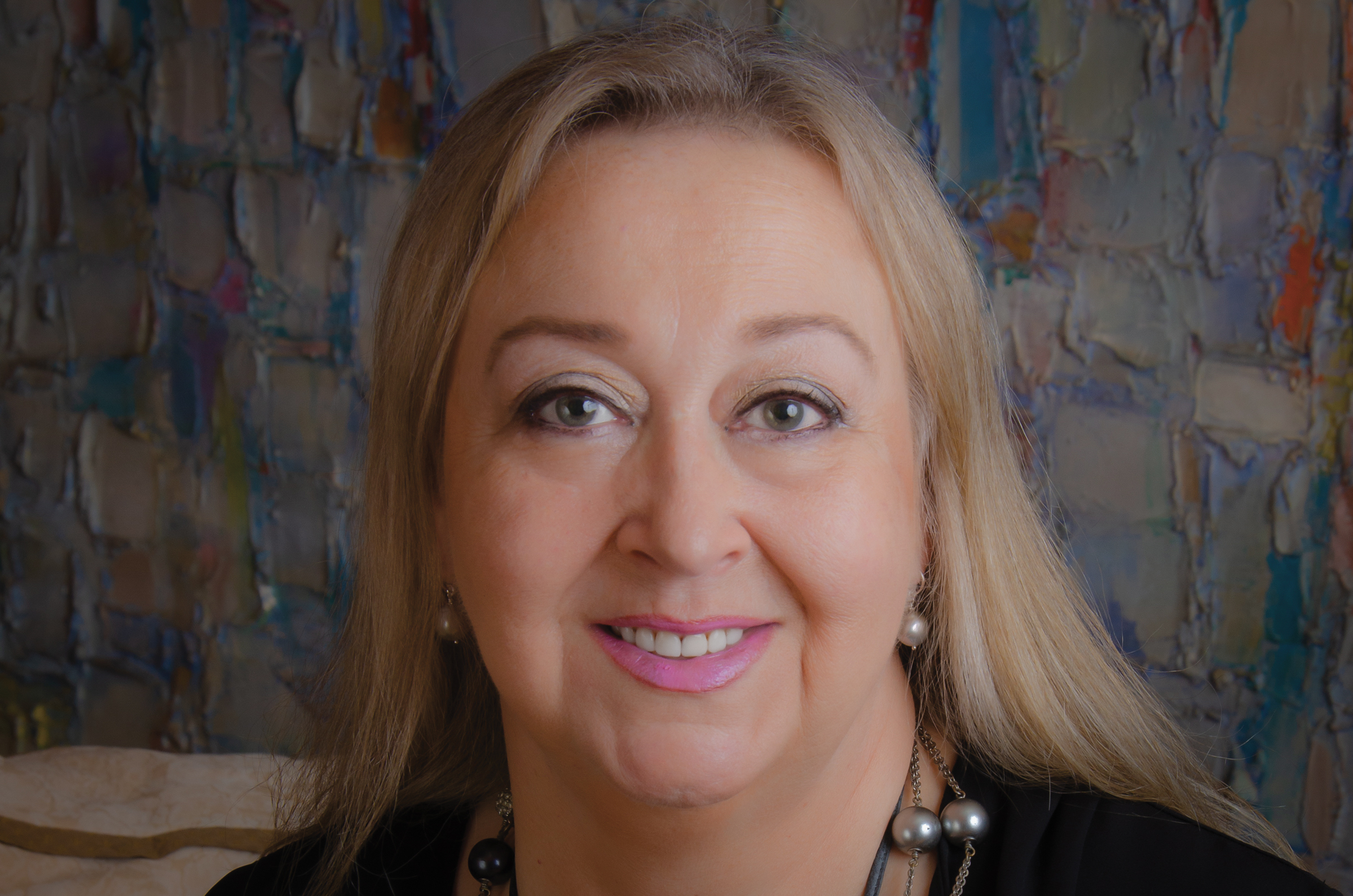 LEXINGTON, Ky.—
From a farm in Boston, Kentucky, to designing for international fashion icons and celebrities, Pat Hudson always knew she was bound for the Big Apple.
"I was knitting a sweater for a 4-H competition, and I slipped a stitch and said, 'Ah! I'm not going to do this anymore.' I threw the sweater down, at that very moment on TV — I believe in things coming to me for a reason — was a fashion show with Oscar de la Renta's knitwear. It was being featured for Fashion Week in New York City," Hudson said. "The models were coming down the runway in all their beautiful sweaters, knit coats, knit skirts and knit pants.
"I'll never forget, I got all excited, and I ran into the kitchen and said, 'Mom, Mom, come here, come here. I know what I want to do when I grow up.' By the time I finally got her attention to come to the living room, of course it was off the TV. But from that day on, all I ever wanted to do was to move to New York and be in fashion."
Before moving to New York, Hudson came to the University of Kentucky College of Agriculture, Food and Environment to study home economics, fashion merchandising and design.
"In those classes, I learned that a fabric is not just a fabric," she said. "We tested fabrics in chemistry lab class and learned what was flammable and not flammable. I learned that even more important than how the fabric looks is how it reacts to the body, to the situation it's being used for."
Hudson said she enjoyed a well-rounded education at UK with classes in child development, interior design and psychology. At the time, she didn't understand how she might use some of those classes in real life, but looking back now, she can see how they were vital.
"I've ended up making hardware for furniture companies and helping people refurbish a part of something to make it beautiful again. The childhood development classes helped me understand my employees with children through the years. Although I don't have any children myself, I helped raise 11. All of that knowledge that I learned at UK back in the day really, really still sticks with me today."
Hudson moved to New York in 1981. She managed the designer sportswear floor at Saks Fifth Avenue. She went on to own and operate a chain of Neuchâtel chocolate shops at The Plaza Hotel, Trump Tower, 60 Wall St., Trinity Place and Park Avenue Plaza in New York City. She also had shops at 900 N. Michigan Ave. in Chicago and South Coast Plaza in Orange County, California.
In 1991, she started the private-label company Grinnell Designs. They make costume jewelry, trims and home accessories for other companies and designers. Many of the costume jewelry items and artistic pieces appear on fashion runways, award shows and in movies. Through the years, she's had many unique and unusual commissions.
"Michael Kors came to me with a piece from an African tribal museum," she said. "It was about 4 feet long, and he wanted me to recreate it to be wearable. It was a challenge, but with 10 hand-carved models, 10 molds, the right leather, pewter and resin castings, I was finally able to make it look like a smaller version of the original piece. It ended up being a hit at his fashion week runway show."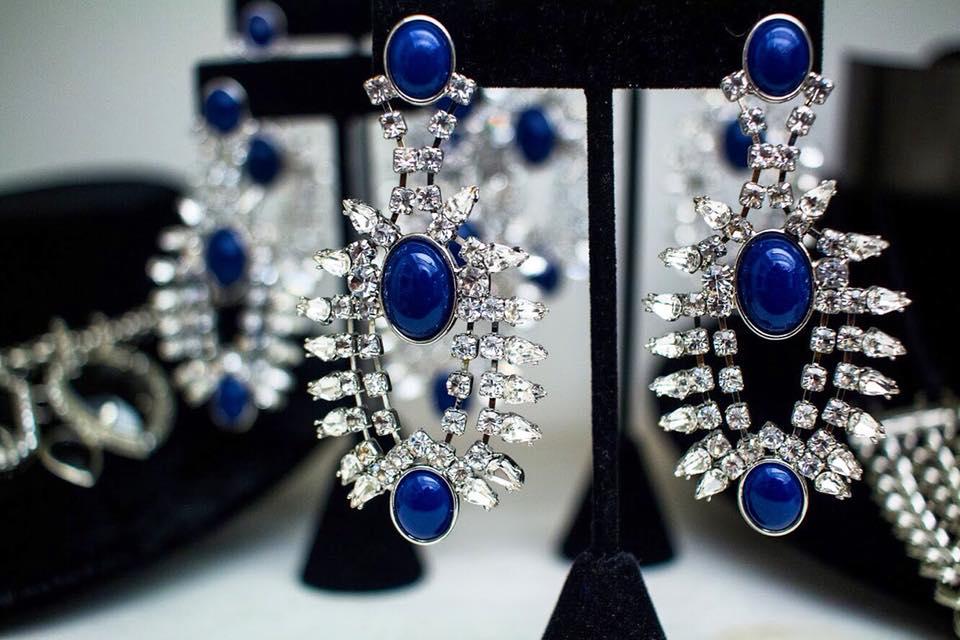 Hudson said seeing models wear jewelry made by her company at New York Fashion Week always gives her a sudden flashback to when she saw her first runway show on television.
Over the years, Hudson has made pieces for the late Kate Spade, Longaberger, Tommy Hilfiger, JCPenney, Mary Kay Cosmetics, The Doncaster Collection, Escada, Isaac Mizrahi, Ellie Tahari, Tory Burch, Peter Som, Lulu Frost, Rebecca de Ravenel and Lela Rose, to name a few.
She helped create 35 crowns for the movie "Bohemian Rhapsody" and also recalled an interesting request from the Museum of Natural History. A large shark's jaw was scheduled for display, but it was missing some teeth. Hudson created molds from the real teeth and created false teeth for the shark's jaw before it was placed on display. Another unique opportunity Hudson had was to design Japanese black pearl necklaces that she hand-knotted with silk thread and finished with a Swarovski crystal snap closure. Her client was Elizabeth Taylor, who purchased several hundred of the necklaces to give as presents through the years.
As for what Hudson would tell students who want to pursue her line of work, it all comes down to what her grandmother told her many years ago.
"On Saturdays, I helped her clean her house. Afterward, she would make some sweet tea, and we'd sit on the porch," Hudson recalled. "She would rock in her rocking chair, and I'd sit on the step. We would look over the field and past the trees, and we would play a kind of game. She would say, 'What do you think is out there?' and I would say things like Egypt or Tennessee or wherever. I'll never forget that click sound of her rocking chair.
"She'd say to me, 'Well, just always remember, don't ever wish you had (gone somewhere or done something), you can always come back home.' It gave me the courage to go out there and pursue my dreams and know I could always come back home. I want students to know that; to not limit themselves and to take advantage of opportunities."
She said that even more important than being a good designer, students need to be savvy businesspeople, who can ebb and flow with current trends and ways of reaching customers. With fewer brick and mortar stores, students need to learn the ins and outs of marketing online.
Hudson has also found ways to give back as the president of Kentuckians of New York. She still serves on the board. She also has volunteered for more than 10 years for the enCourage Kids Foundation. The foundation envisions a world where every child, regardless of the difficulty of his or her medical journey, experiences joy, hope, resilience and healing. She's helped the Girl Scouts learn to make vests, handbags, jewelry and belts with leftover beads and fabric to help them earn the Girls Change the World badge.
A longtime New Yorker now, Hudson still follows her grandmother's advice and loves to come back to visit her old Kentucky home.
---
Family Consumer Sciences