UK College of Agriculture, Food and Environment names two associate deans
UK College of Agriculture, Food and Environment names two associate deans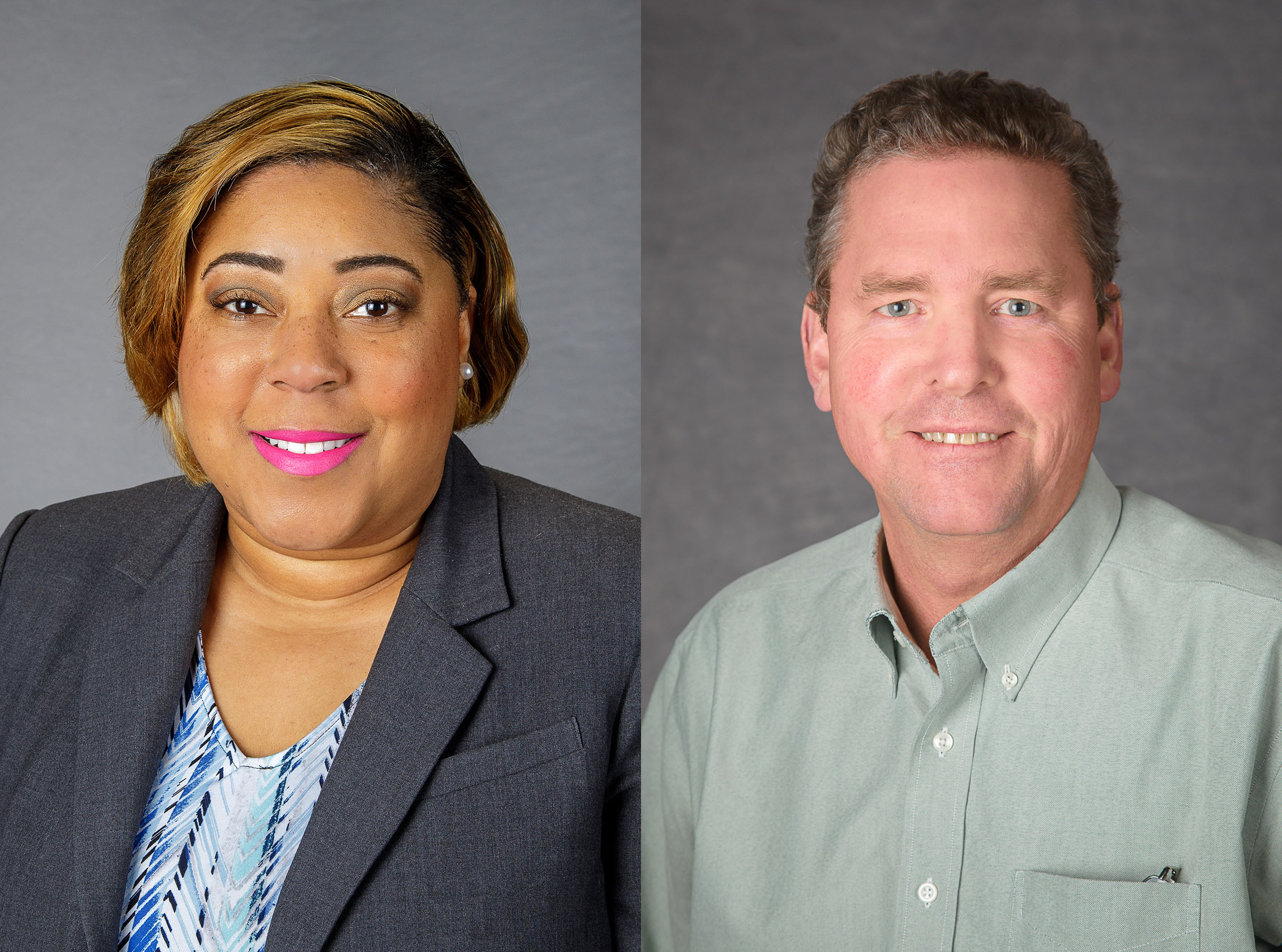 Published on Feb. 28, 2022
LEXINGTON, Ky.—
Antomia Farrell has been named associate dean for diversity, equity, and inclusion and James Matthews have been named associate dean for research and director of the Agricultural Experiment Station for the University of Kentucky College of Agriculture, Food and Environment. 
"As always, the goal of our administration is to serve the college, and therefore our stakeholders, in the very best and most progressive way," said Nancy Cox, dean of the college. "The culture of the land-grant university is to strive to make each day better than the one before. Drs. Farrell and Matthews bring a wealth of outstanding skills to these positions." 
As associate dean, Farrell will lead the college's efforts to foster an environment of inclusion, respect and appreciation for differences.   
Farrell has served as assistant dean since March 2018. She began her career with CAFE in 2011 as a 4-H youth development extension agent in Christian County and later served as human resources specialist for the UK Cooperative Extension Service. She served as an advisor to the UK chapter of Minorities in Agriculture, Natural Resources and Related Sciences and a past president of the national MANRRS organization. She also serves on several UK diversity committees. 
A Louisville native, Farrell earned a bachelor's degree in agricultural economics from UK, master's degree in human development leadership from Murray State University and doctorate in community and leadership at MSU in December 2019. 
As associate dean, Matthews will oversee the college's significant research infrastructure including multimillion dollar grants and contracts.  
Matthews has an impressive track record of securing grants, resulting in the continuous funding of his research programs through a combination of external and internal grants from federal, industry, university and college sources. This funding has also supported doctoral students, master's degree students and postdoctoral scholars. Additionally, through his grantsmanship, he has funded mentoring of independent undergraduate research for students from the agricultural and medical biotechnology, animal and food sciences, and biology programs.  
For the past year, Matthews, an animal and food sciences professor, has served as assistant dean for research. Mathews has a bachelor's degree from Rutgers and his master's degree and doctorate from Virginia Tech. He conducted a National Institute of Health-funded postdoctoral fellowship at the University of Florida College of Medicine. 
---
4 H Youth
Extension
Livestock
Research