UK department keeps students engaged during pandemic
UK department keeps students engaged during pandemic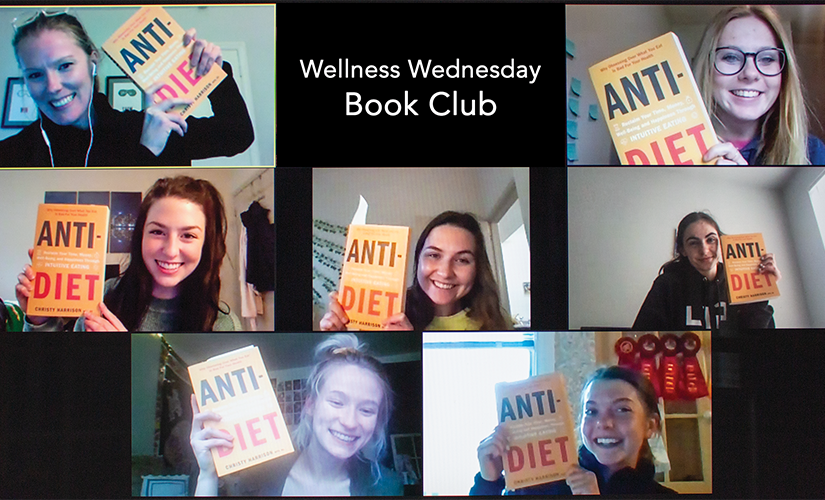 LEXINGTON, Ky.—
With many in-person classes and activities going online, college students have struggled to feel connected to and engaged with their teachers and their peers during the pandemic. The University of Kentucky Department of Dietetics and Human Nutrition introduced many new initiatives this semester to help their students feel more connected to their professors and classmates. 
"Our department has always been very student-focused," said Tammy Stephenson, professor and department chair. "During the pandemic, we've recognized that our students are feeling isolated and wanting a sense of community." 
The UK College of Agriculture, Food and Environment department began implementing online and in-person activities at the start of the spring semester to bring together their 250 undergraduate students, 20 graduate students, faculty and staff.  
"We have missed our students as much as they have missed us," said Liz Combs, lecturer and the department's director of undergraduate studies. "It is fun to see fellow faculty members seek a connection with our students and participate in activities. We hope to be as adaptable as we can until we can be back in person." 
These activities and events give students opportunities to participate in community service, improve their physical and mental well-being, learn more about the research that faculty are conducting, and experience professional and personal development and growth. Different programs are offered multiple days each week.  
Gretchen Trumbo, a graduate student from Alexandria, and Margo Lawson, a senior from Lexington, participate regularly in DHN's Wellness Wednesdays. The event includes a 30-minute physical activity session led by Combs followed by a 30-minute Koru mindfulness session led by Stephenson.  
"It helped to feel like I was connected to other undergraduate and graduate students and faculty in a time when it feels like I am disconnected from everything," Trumbo said. "The DHN department is doing a wonderful job of reaching out to students and planning events to make this weird time feel more connected and 'normal.'" 
"I have lived alone (aside from one furry friend) this past year and participating in these events made me feel connected to other students and my professors, something I have craved since going virtual," Lawson said. "Having a space to connect with others in a setting outside of class really gave me a sense of community and company." 
The department also offers in-person instruction options for its Introductory Nutrition and Principles of Food Preparation classes. The food preparation class, taught by UK lecturer Yolanda Jackson, offers in-person and online lab options for students. Students who chose the virtual lab option are provided with grab-n-go grocery bags that allow them to prepare foods along with the in-person class in real time. Students pick up their grab-n-go bags on campus each week.  
"These programs and initiatives provide a unique opportunity for students, faculty and staff to connect in a meaningful way that extends beyond the Zoom classroom. We have a wide variety of offerings to meet our students where they are and to support their health and well-being during the pandemic," Stephenson said. 
---
Events
Family Consumer Sciences
Nutrition